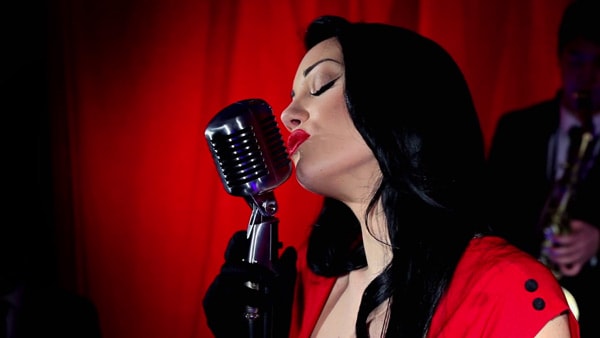 Welcome to Twin Peaks is honored to premiere the first-ever video of Silencio, the Angelo Badalamenti and David Lynch homage band from Pittsburgh, PA.
The video for Slow Sin Jazz, an original track from their debut album released in July 2012, was directed by Karl Nykwest and has everything a David Lynch fan could desire: red velvet curtains, Twin Peaks references, a seductive songstress, and close-ups of a spinning vinyl record as well as the seductive songstress. Share your thoughts on the song and video!
Silencio – Music Inspired By the Works of David Lynch & Angelo Badalamenti is available as a digital download on iTunes US, Amazon.com and cdbaby.com.