I mentioned an FBI tee coming up when I released the Twin Peaks Sheriff's Department Ampersand t-shirt, so here's keeping up with that promise. Available with black or white lettering (the white lodge edition being slightly more expensive due to a different printing technique), the FBI Agents t-shirt features the first names of the (special) agents that appear in the wonderful universe created by David Lynch and Mark Frost, including Fire Walk With Me:
Albert Rosenfield &
Gordon Cole &
Chester Desmond &
Sam Stanley &
Phillip Jeffries &
Dale Cooper.
Before you ask, Dennis or Denise Bryson is not included since (s)he is a DEA agent, and not a member of the Federal Bureau of Investigation. And admittedly, Roger Hardy from Internal Affairs is FBI. But seriously, would you have included him?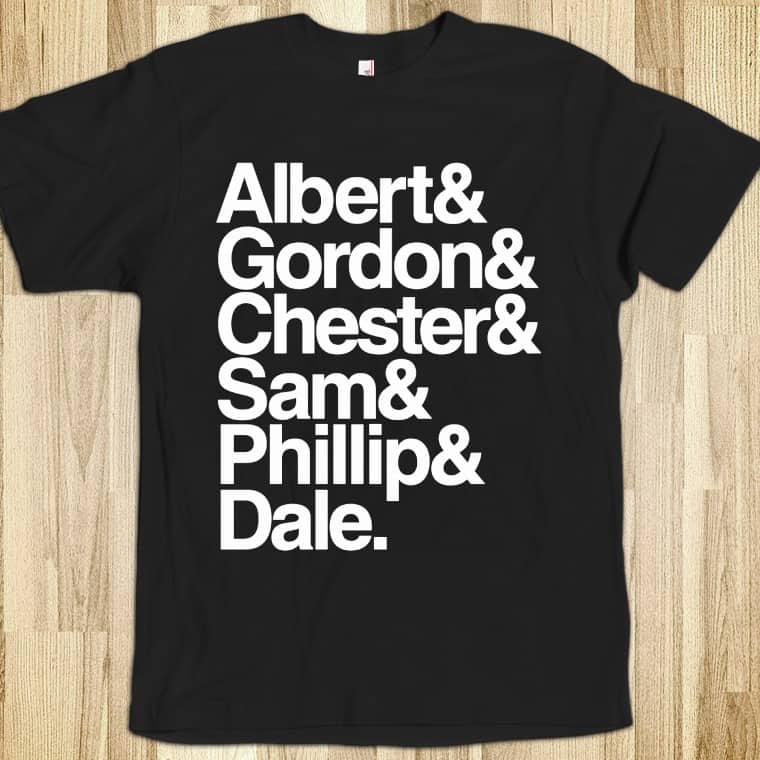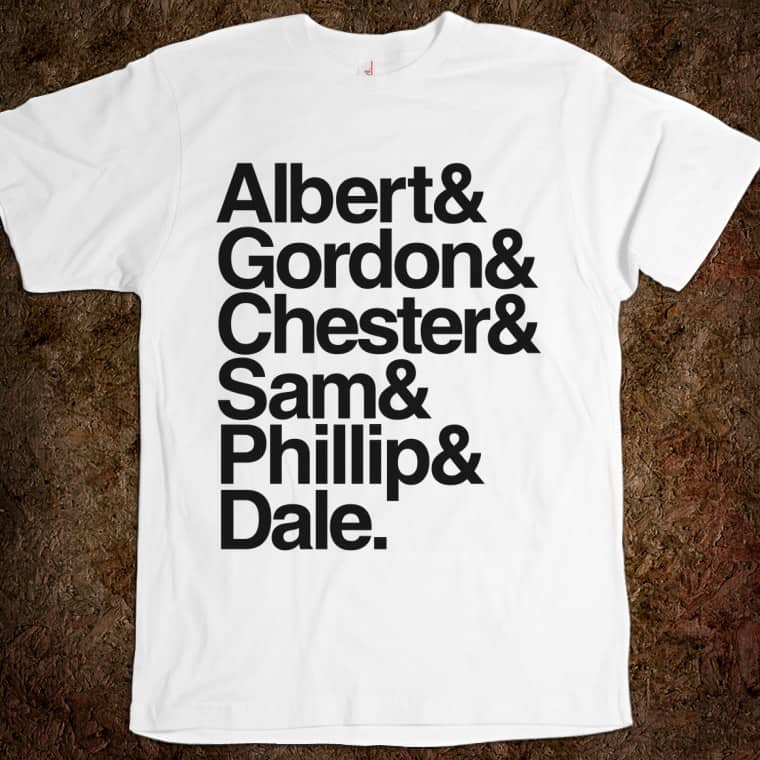 » Shop for the Twin Peaks FBI Agents t-shirt with black or white letters.
» An overview of every Twin Peaks t-shirt design for sale right now.