Oops! No results, try changing your search!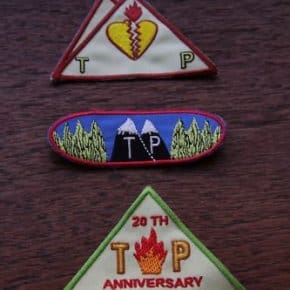 Which self-respecting Twin Peaks fan wouldn't want a David Lynch-designed anniversary t-shirt, a set of TP merit patches, and a Packard Sawmill t-shirt? Hurry up, because the official merchandise that was created exclusively for the 20th anniversary art exhibition in Los Angeles is running low on stock. Now's your last chance to grab a piece of limited edition memorabilia, because they're not reproducing or reprinting any of it.
Should you read this post too late, have a look at all the other Twin Peaks merchandise that's currently available.