Showtime recently launched its official Twin Peaks merchandise store, and while the majority of the collection is personally approved by David Lynch, let's take a closer look at the 11 items that feature actual artwork by the director and co-creator himself.
UPDATE: These items are not available any longer.
Twin Peaks Map Giclee
When he and Mark Frost pitched the idea for a new television series to ABC, David Lynch brought a charcoal map to the meeting. The Twin Peaks town map helped the creators to describe the mood of each place, what could happen there and which characters wandered around. The first reproduction has been sold out for years, but a new edition is now available as a 24″ by 16.8″ print at a fraction of the previous price. Don't miss out!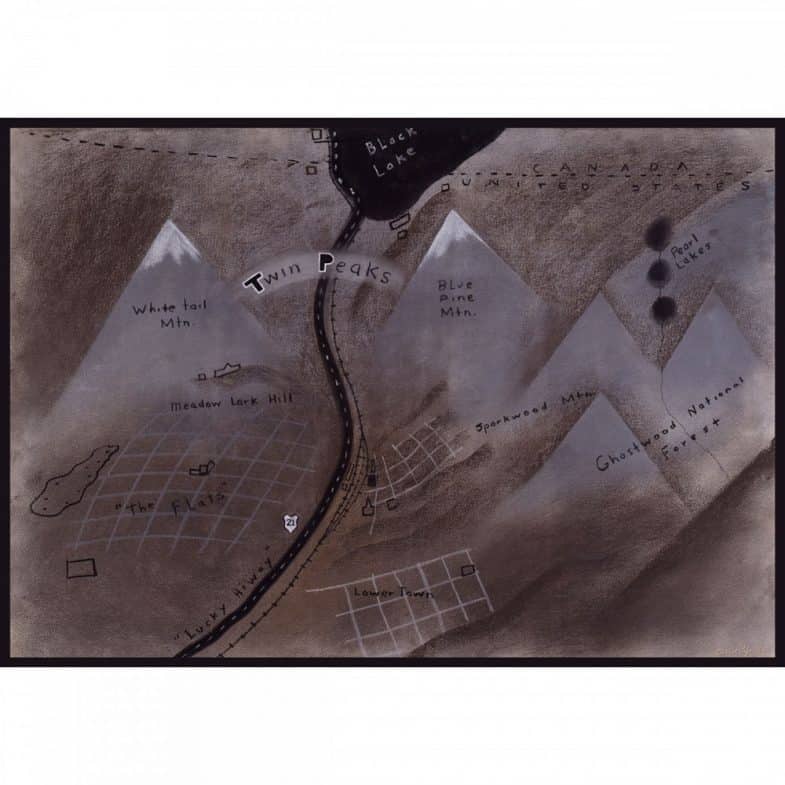 Twin Peaks Powder Flats
Originally part of the In The Trees exhibition and long sold out since, this slightly larger 18″ by 24″ giclee of David Lynch's Twin Peaks lithograph is available again. The print has also been reproduced on a reversible 14-1/2″ by 14-3/4″ tote bag and a 100% organic cotton t-shirt.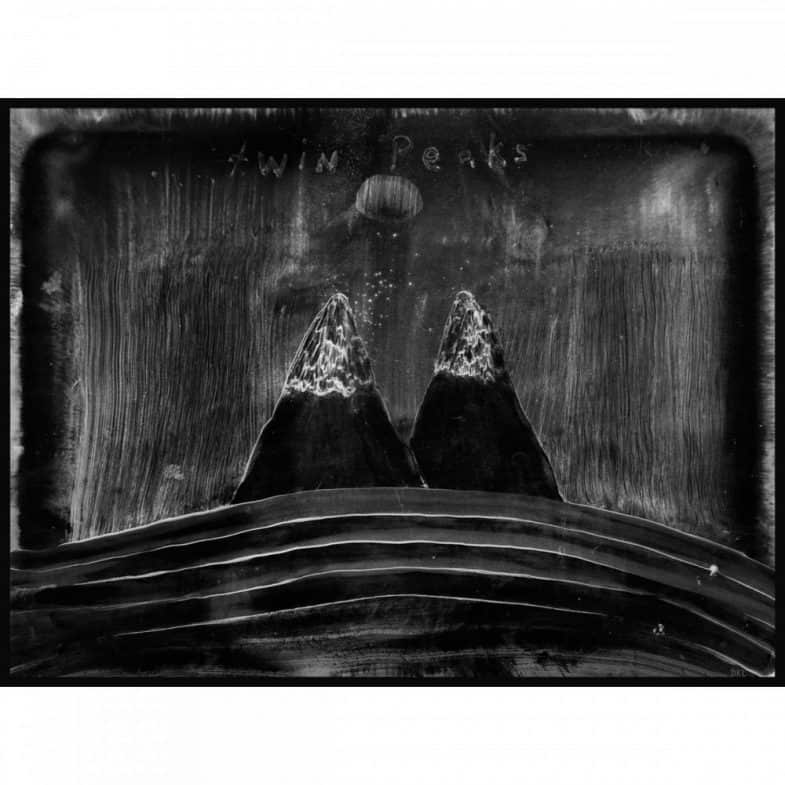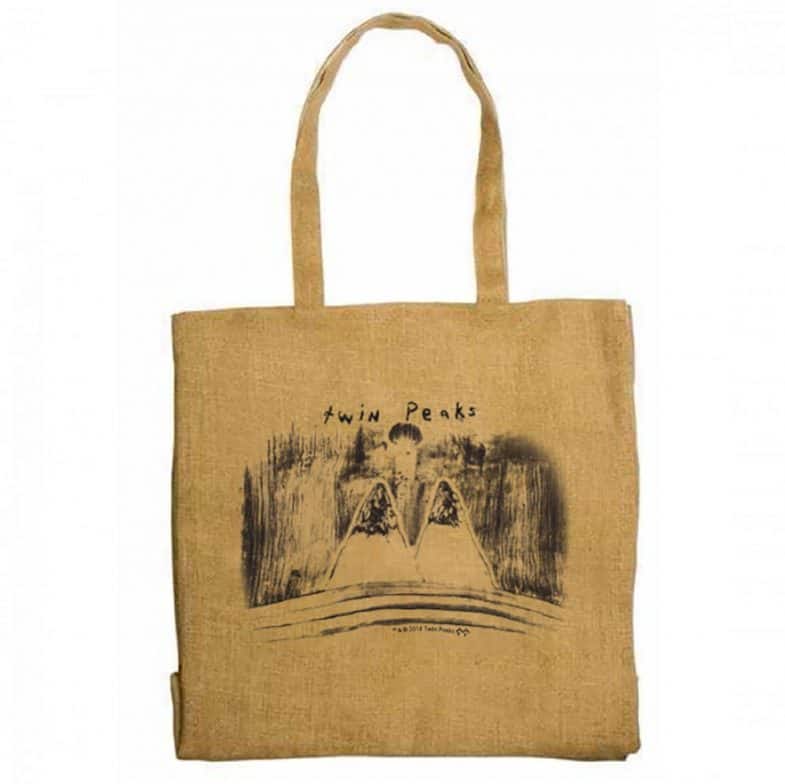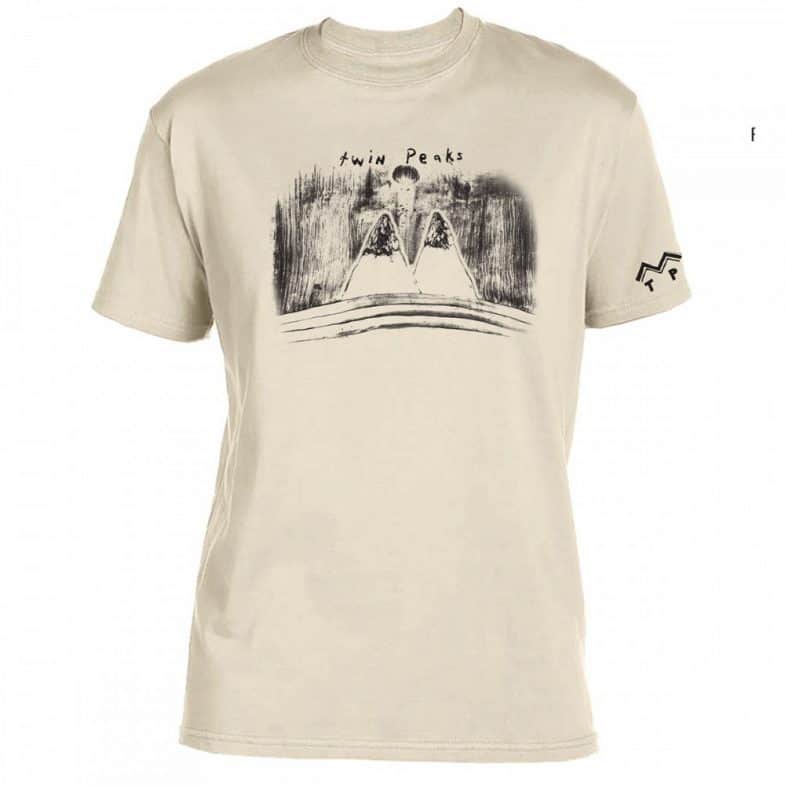 Twin Peaks Line Art
Also repurposed from the In The Trees exhibition, David Lynch's hand-drawn artwork on a glossy black 10 oz. diner mug. Just add damn good coffee. UPDATE: Now also available as slim-fit t-shirts for men and women.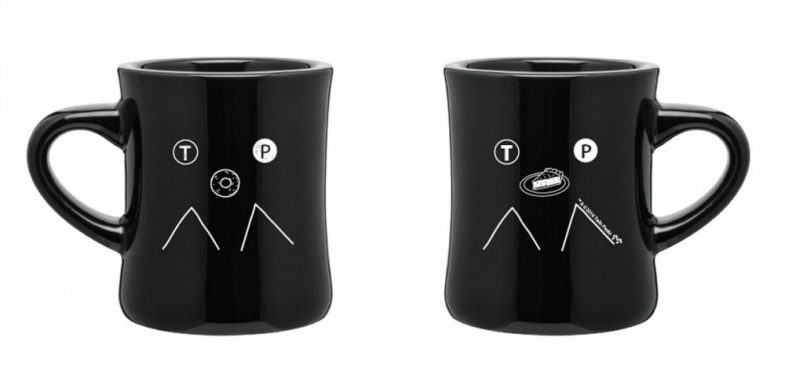 Twin Peaks Icons
A hand-drawn fish, log, slice of cherry pie, and cup of coffee go a long way! David Lynch's Twin Peaks icons are featured in various combinations on super-soft, lightweight fish-log-coffee and donut-log-pie t-shirts, a black diner mug, a heavyweight cotton 14″ by 14″ handkerchief, a 33″ by 33″ 'Hillary-style' chiffon scarf, and last but not least, a white 8″ by 20″ print on French paper.