A burger topped with homemade smoked pork belly triangle…
With crumbly savory cheddar shortbread…
Sat on top of warmed 'flanned' apple and cherry pie filling…
And a mini edible 'coffee cup' filled with homemade Seattle Espresso ice cream.
There's little doubt Dale Cooper would wholeheartedly approve of Annie's Twin Peaks Burger.
(No, not that Annie.)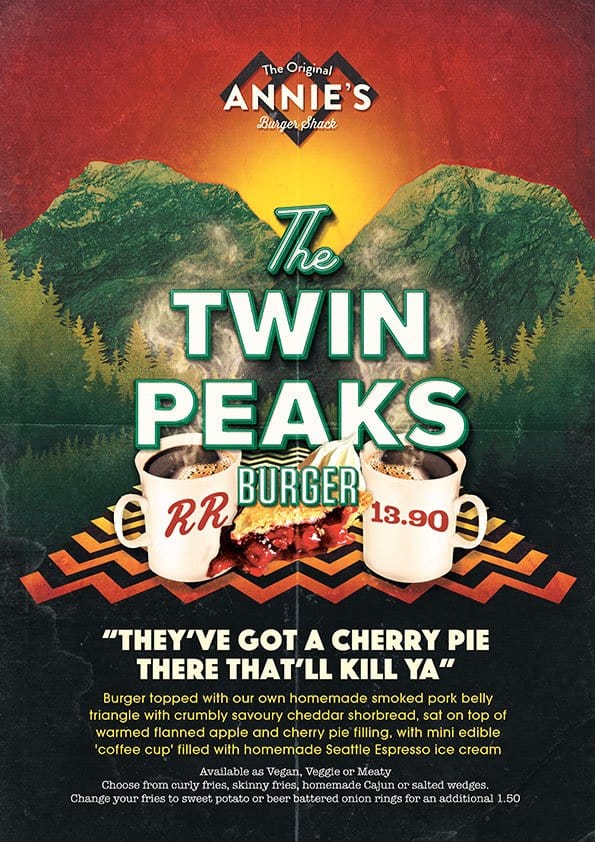 "Last September, Annie traveled to Washington State to visit her brother in North Bend," Loki from the Nottingham-based burger shack tells Welcome to Twin Peaks. When they met for breakfast at Twede's Cafe, aka the RR Diner, the inspiration for a monthly special just poured in. Cherry pie and damn good coffee were easy choices, while the apple represents Washington, as it is their state fruit. "The burger itself looks and sounds quite unusual, but believe me," Loki adds, "all the separate ingredients work together so well, and it is absolutely delicious!"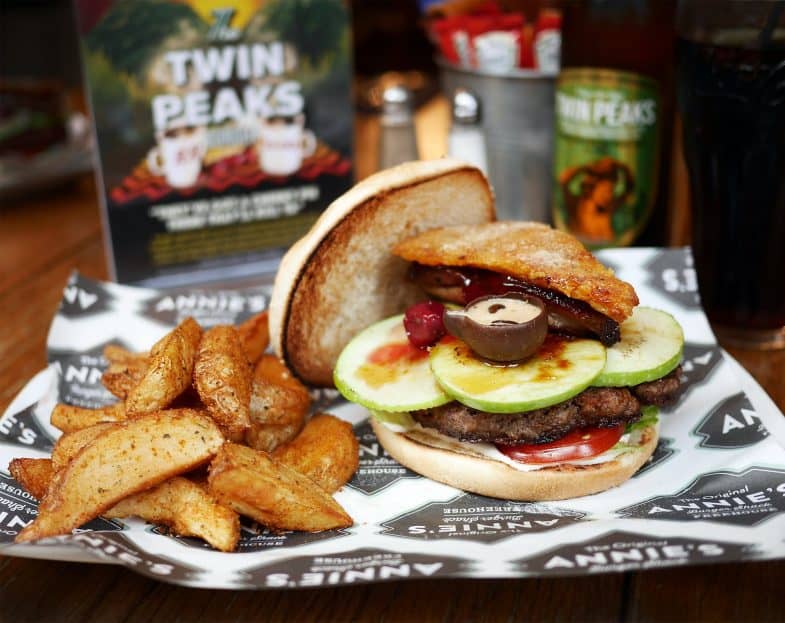 It's so good, the restaurant has kept it on the menu for an extra month. You have until the end of November to try the Twin Peaks burger at Annie's Original Burger Shack in Nottingham, England. Vegan and veggie options are also available.