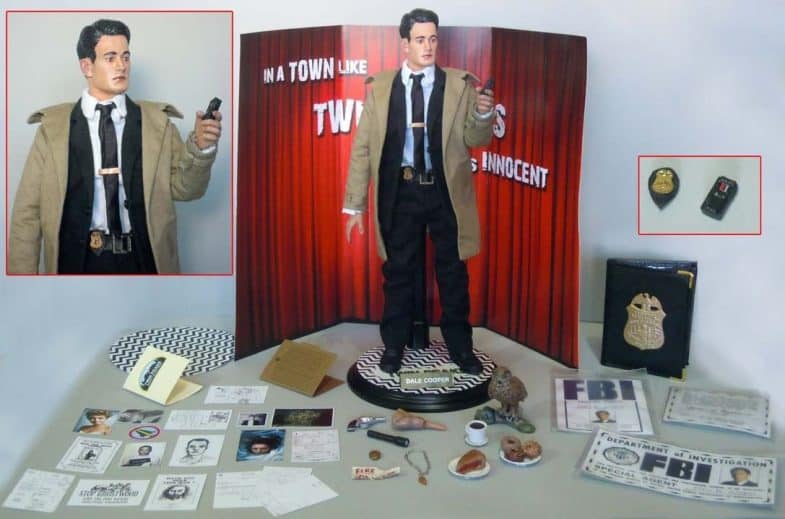 COOP, YOU REMIND ME TODAY OF A SMALL, COLLECTIBLE FIGURE!
Check out this handmade and hand painted 12″ figure of one of FBI's finest that just appeared on eBay. A Spanish sculptor made a one of a kind, 1/6 scale version of Special Agent Dale Cooper along with dozens of tiny accessories such as his trusted cassette tape recorder, an owl, a cup of coffee, a slice of Twin Peaks cherry pie and a tray of donuts, his FBI badge, Laura Palmer's gold heart necklace, Leo Johnson's police sketch, and many more. There's even a swappable hand to make Coop give the iconic thumbs up.
It's not the first Dale Cooper figure I've seen and its face is not the most resembling one (to be honest, I haven't seen any of them get Kyle MacLachlan's facial features right), but it's the only one on sale right now and the attention to detail is definitely commendable!
Bid on the Dale Cooper collectible figure here (starts at $150).
UPDATE (2017): An official Dale Cooper action figure is now available!
And if you're a Mad Men fan, perhaps you can let him hang out with 12″ Don Draper?