The Red Room has a tendency to appear where we least expect it, like children's TV shows such as Scooby-Doo, Regular Show, and The Simpsons. Today, we can add DreamWorks' Madagascar spin-off, All Hail King Julien, to that growing list of animated TV series paying homage to arguably the most defining scene in Twin Peaks.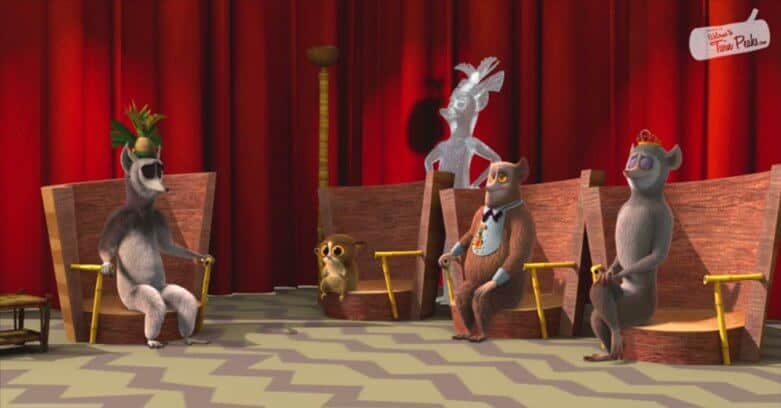 In "Dance, Dance, Resolution," the 3rd episode of the 3rd season released for your binging pleasure on Netflix today, lemur King Julien (voiced by Danny Jacobs) has a strange dream —feel it coming?— in which he finds himself in the Waiting Room with little Mort speaking 'gibberish' and showing off his dance moves to a jazzy tune, just like the Man From Another Place.
I reversed Mort's backwards speech for you —why, you're welcome— and the mouse lemur actually says "Let's do this!" (instead of "Let's rock!") followed by "Where we come from, there's always mangoes in the air." That is after a pineapple floats by behind the red curtains. Don't worry, your kids will understand.
Hat tip to Eric Diaz.