Just like the other 216 people on the humongous cast list, Owain Rhys Davies cannot reveal anything about the new Twin Peaks until it airs early 2017. But in a conversation with the Wales-based BBC Cymru Fyw, the Welsh actor talks about the peculiar process of being cast on the show.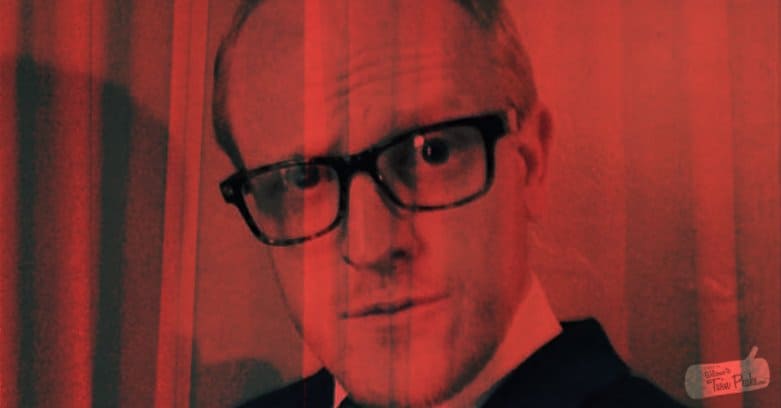 Owain met associate producer and casting director Johanna Ray over lunch, where she took a couple of Polaroid pictures of the strawberry blonde actor. After their meeting, he heard nothing for a very long time.
My agent called me while I was driving. I had auditioned 7 months before, so I already assumed I didn't get the part. I had to pull over and I just screamed. Everyone around me looked at me in shock. It was a memorable day.
David Lynch had picked Owain for being "different." It already happened soon after the audition, but production wanted to keep everything so secret they didn't mention anything until the week of filming.
I got the call on Monday. I was in for a costume fitting on Wednesday and on the set by Friday.
That was the first time the Cardiff-born actor ever met David Lynch, and he was a little nervous when his director came up. "For some reason, when I'm nervous I turn into a stand-up comedian and I tell a lot of jokes." But David Lynch took his hand and said: "Shall we?" They had a chat about the character and went straight to filming.
The plot is so secret that most of the actors did not get to see the script until two days before shooting. They want nothing to get out before the show airs, so people can discover the mystery on their own.
David Lynch has put a lot of time in the script in order to please the fans across the world, and to ensure that everyone is able to get back into the odd and bizarre world he [and Mark Frost] created in the past.
Owain Rhys Davies: Showreel
Hat tip to Dylan!