Let me stop you right there and say it myself: there will be NO better Killer BOB than Frank Silva. Who else can turn from a nice guy into television's most scary villain in less than five seconds?
http://instagram.com/p/sP54QhGmQa/?modal=true
BUT.
Sadly, as you probably know, the set decorator who accidentally became Killer BOB has passed away in 1995 and one of the most frequently asked questions since the announcement of a new series has certainly been: "Who's going to play Killer BOB when Twin Peaks comes back?"
Mark Frost's careful answer:
I can't really say. That's a tough one to go into without giving away too much.
I'm not a fan of the ongoing speculation that Ray Wise (or Kyle MacLachlan for that matter) will become the face of BOB. And although times have changed, CGI didn't really work out well for Twin Peaks in the past (seriously, "WHAT happened to Josie?"). Finally, I choose to neglect the possibility that Killer BOB is completely gone. So I've had a bit of fun headhunting for people who are either Frank Silva lookalikes, or have just the right grin for the job. Here's an overview, and of course you're invited to add your own suggestions in the comments.
UPDATE: With the release of the official cast list, I narrowed the potential BOBs down to a different and more likely list of actors.
THE ALREADY FAMOUS
1. Karl Ove Knausgård
Johanna Ray, or whoever is casting for the 2016 series, take note. Replace the leather with denim, and you've got yourself a very similar BOB. While the Twin Peaks character talked about death, the popular Norwegian author often writes about it. An example from his autobiographical novel, My Struggle:
"And death, which I have always regarded as the greatest dimension of life, dark, compelling, was no more than a pipe that springs a leak, a branch that cracks in the wind, a jacket that slips off a clothes hanger and falls to the floor."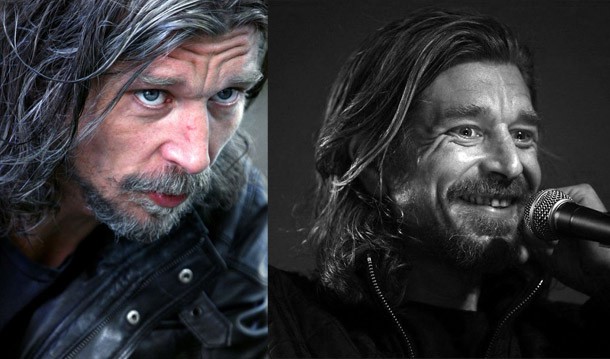 2. Sir Ian McKellen
Gandalf, really? Yes. With just the right makeup…
MT @Gonzo_McNulty Bob from TWIN PEAKS, being Ian McKellenated! pic.twitter.com/zMFyk9h1s2

— Welcome to Twin Peaks (@ThatsOurWaldo) April 4, 2014
3. Aphex Twin
The British electronic musician and composer born Richard D. James certainly has the creep factor down. If you've never watched it before, check out the video for Aphex Twin's Come to Daddy (three words that wouldn't sound odd coming from Killer BOB himself).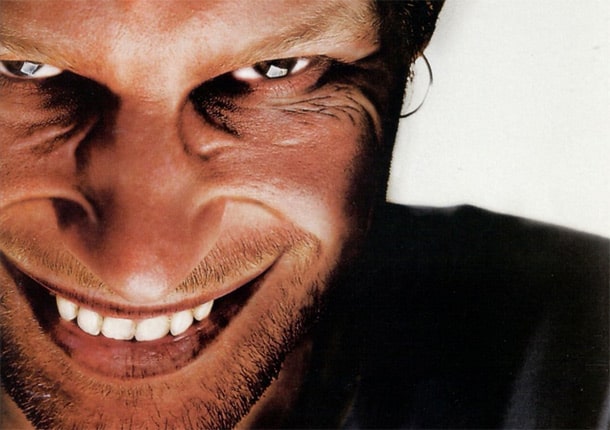 4. Fred Armisen (as "Candace" in Portlandia)
Candace lives in a town in the Pacific Northwest where Kyle MacLachlan is the mayor…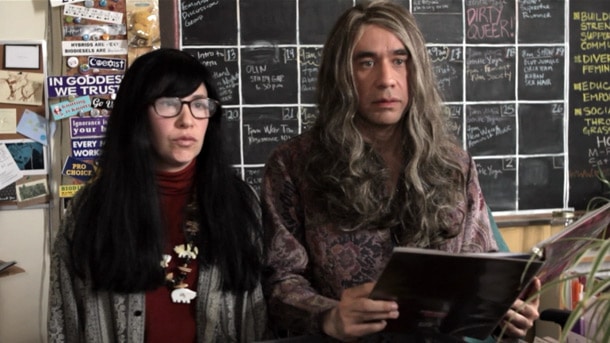 …and (s)he had a moment with Heather Graham too.
5. Psychoville's Silent Singer
Silent Singer, a character in the BBC's thriller sit-com Psychoville, was definitely inspired by Killer BOB. And The Log Lady. And maybe even Laura Palmer's wig in Twin Peaks: Fire Walk with Me.
Yeah, maybe that's a bit too much.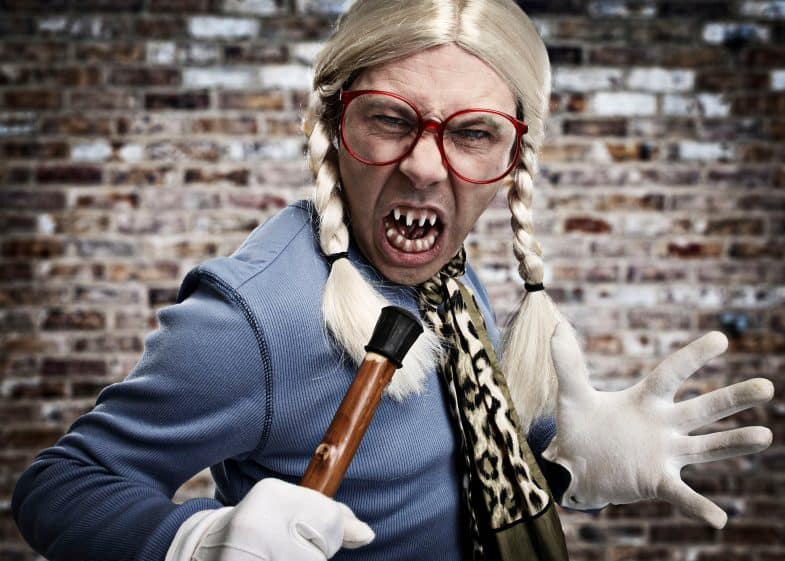 6. Andrew W.K.
Because of this.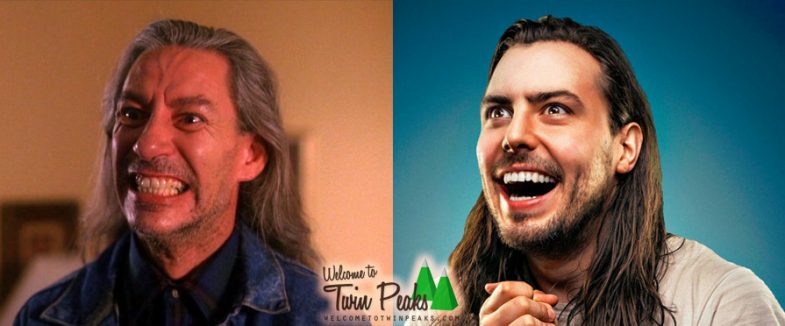 Here's Andrew W.K.'s audition tape. It takes him a few seconds longer than Frank Silva (see above), but he gets there. And far beyond.
UPDATE: Andrew W.K. is game. He used the comparison picture above to apply for the role!
https://twitter.com/AndrewWK/status/560266514855895040
THE UNKNOWNS
7. The guy in SEGA's 1994 Virtua Striker ad
Or anyone who has that look on their face while playing soccer, really.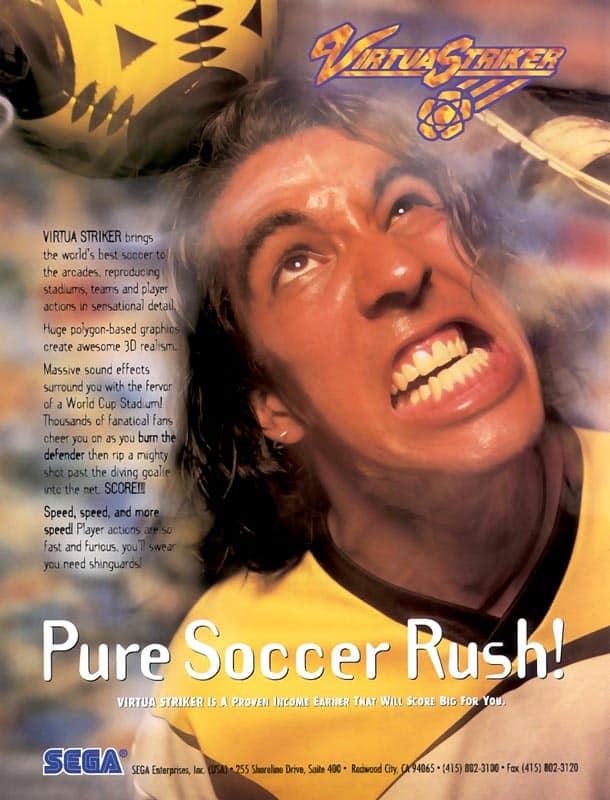 8. Heavy Metal Pete
Peter Howarth aka Heavy Metal Pete, a performer at The Double R Club in London. Looks like he's pretty damn good with fire too.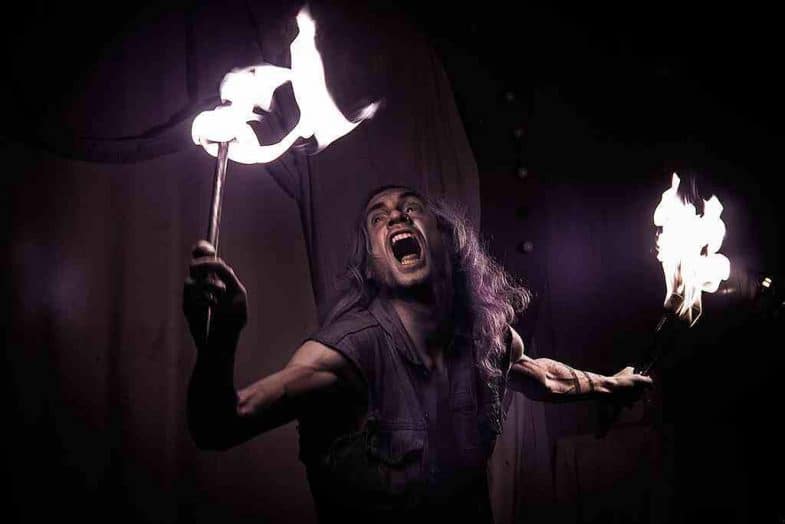 9. This guy photographed by Rasmus Juul
BOB IS REAL!
10. Charles Manson
Not only did Charles Manson walk the walk, he talks the talk.
"I'm nobody.
I'm a tramp, a bum, a hobo
I'm a boxcar and a jug of wine
And a straight razor… if you get too close to me."
—Charles Manson
Every time I watch this clip, I expect him to conclude that answer with "I'll catch you with my deathbag."
Who do you envision as Killer BOB in the 2016 series?
Do you know someone, an actor or a friend, who looks just like him? We want pictures! Or do you think the character is not necessary in a Twin Peaks continuation?
UPDATE: Here are some of your suggestions. Keep them coming!
The Too Many Cooks Killer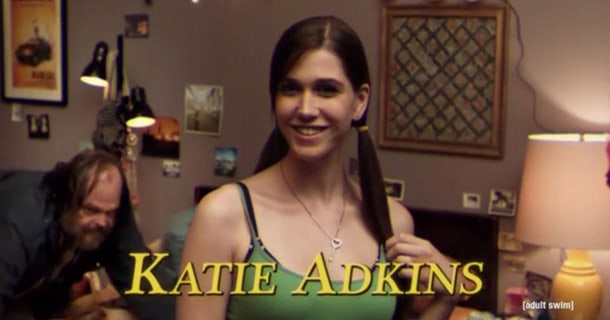 Mark B. pointed me to this absurd "infomercial" video by adultswim called Too Many Cooks. Really, it's the mother of all opening credits… from hell! "Halfway through," says Mark, "the hobo guy and the chase through the studio has a bit of a BOB feel." By the way, it's Killer BILL (not BOB) and the actor's name is William Tokarsky.
UPDATE: Austin Tyler Rogers even made a Too Many Cooks X Twin Peaks mashup: "Why? I don't know. Whatever." Watch it here.
Henry Ian Cusick
Brian H., Judy L. and @RetireNumber44 all suggested Henry Ian Cusick, best known for his role as Desmond Hume in Lost.
A Scottish BOB, anyone?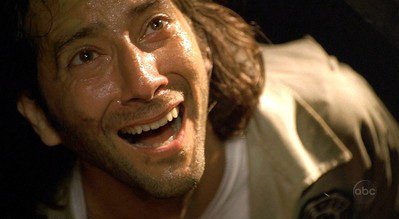 Tommi Salmela
Mika S. suggested Finnish metal singer Tommi Salmela, who seems to have this thing for flames…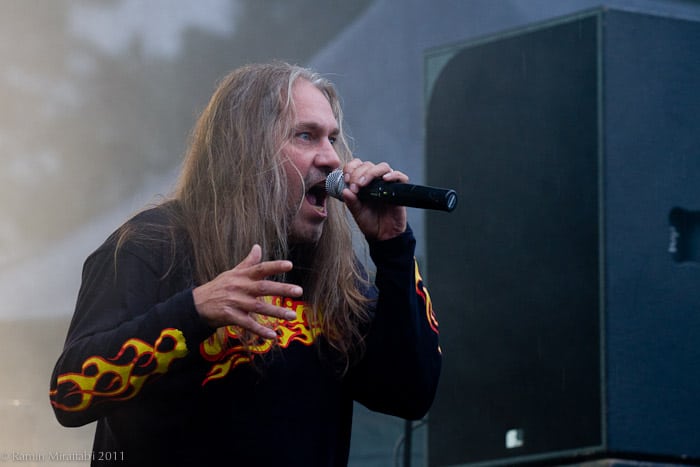 Danny Mastrogiorgio
Cody L. observed a striking similarity between Frank Silva and "the guy who played Frankie Carbone on Gotham". I had to agree when I saw this side-by-side comparison.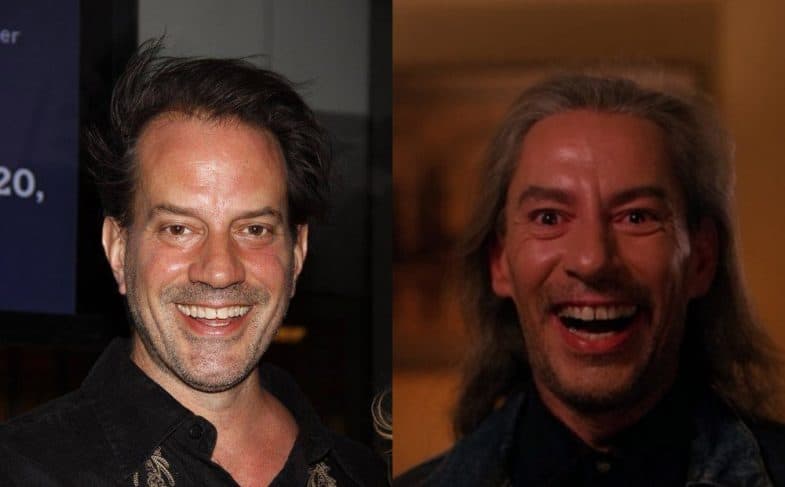 Brad Dourif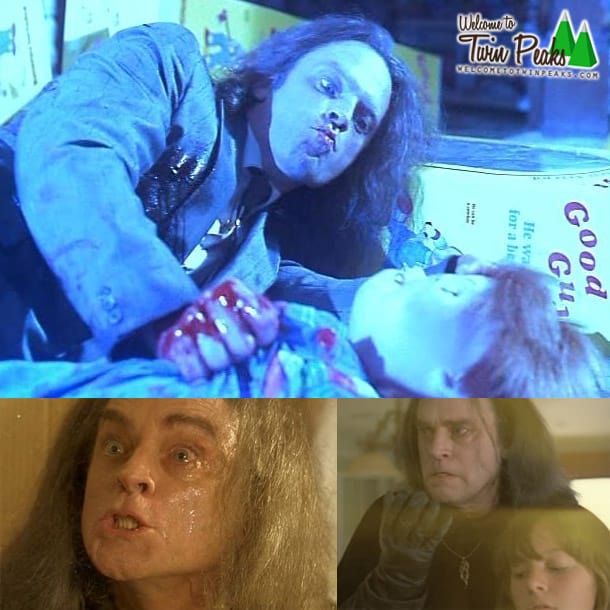 Bob S., Adam B. and Kris L. all suggested Brad Dourif, who previously worked with David Lynch on Dune and Blue Velvet. Now wouldn't that this promotional still from Blue Velvet a mind-blowing prophecy?