When actor Reece Shearmith tweeted that his Silent Singer character in BBC's dark comedy, Psychoville, was based on Killer Bob, I had to check this evil personage out. Let's start with a visual comparison…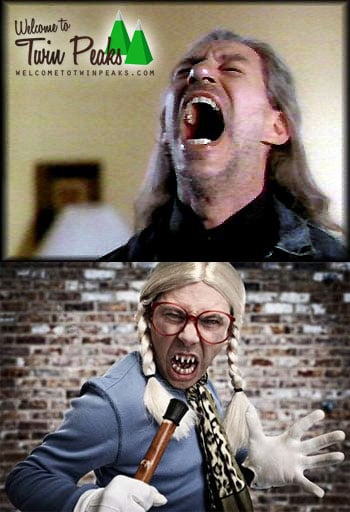 True, that evil growl is pure Bob, but there's more going on. The Log Lady's glasses maybe? Laura Palmer's blonde wig from Fire Walk With Me? Leland Palmer's Mairzy Doats a cappella on mute? A bit of everything. And if you check out the videos below, you'll also notice a backwards dancing movement similar to the Little Man From Another Place.
But behold, it all goes undeniably Killer Bob in this mirror scene…
Not now, Silent Singer! Or Bob will take your soul!