Shout! Factory has announced it will be releasing Wild at Heart: Collector's Edition on May 22, 2018, with some new but yet to be announced bonus features.
With all 3,000 of Twilight Time's limited edition Blu-ray copies of Wild at Heart now out of stock, fans were expecting his 5th feature film to get a Criterion release in line with Mulholland Drive, Twin Peaks: Fire Walk with Me, and Eraserhead. Instead, this non-limited Region A Blu-ray will be the fairly young Shout Select label's 46th release.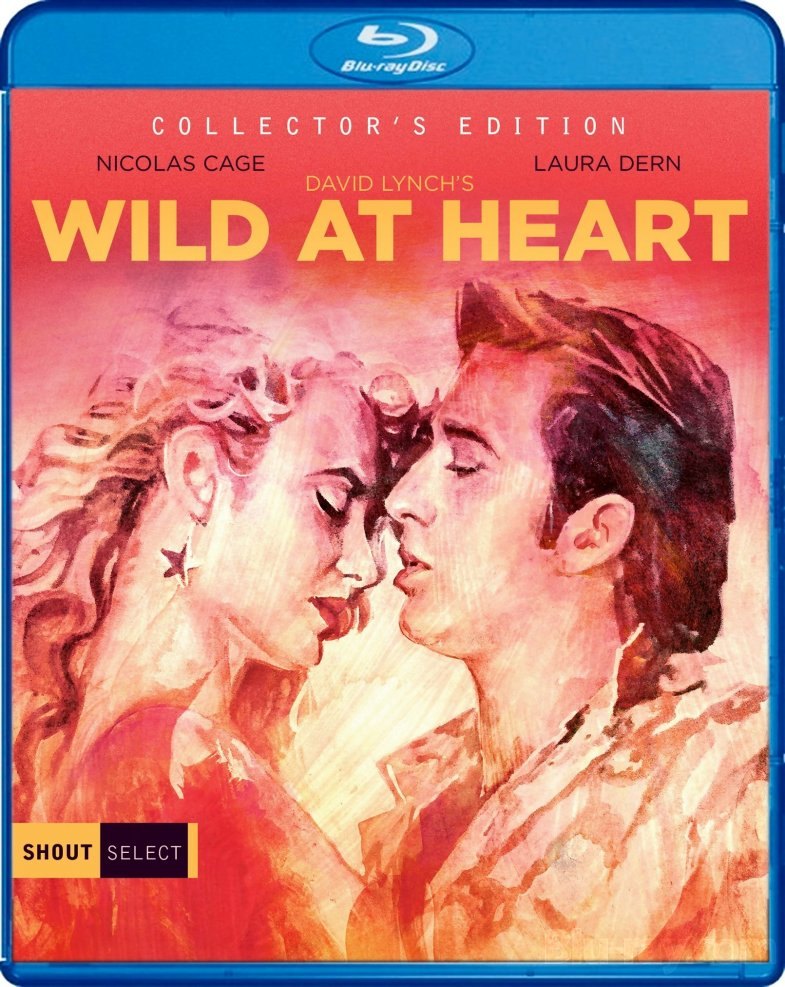 When asked for details, Shout! could not yet confirm any details about the (hopefully 4K) transfer, or whether the 32 deleted and extended scenes on David Lynch's Lime Green Set will be included on Blu-ray for the first time. But judging from their previous Collector's Editions, like Army of Darkness and The Thing, the expectations are definitely set high.
Pre-order directly from Shout! to receive a free 18×24″ poster featuring the brand new cover art and get your copy two weeks before the street date.
UPDATE: For those in Europe, a limited edition steelbook version of the Blu-ray is available exclusively from Zavvi. Bonus features include all 8 episodes of Dumbland, as well as The Grandmother and Lumiere and Company.
Virtuoso filmmaker David Lynch (Twin Peaks, Blue Velvet) brings his singular vision to the screen once more with Wild At Heart, an incendiary tale of love, violence and snakeskin jackets.

Adapted from the novel by Barry Gifford, Wild At Heart stars Nicolas Cage (Leaving Las Vegas, Adaptation) and Laura Dern (Inland Empire, Jurassic Park) as Sailor and Lula, a pair of young lovers on the run from Lula's mother Marietta (Dern's real-life mother Diane Ladd, in an Academy Award®-nominated role). Sailor and Lula's journey takes them into the dark heart of America, where dangers and temptations lurk … and where only their love can truly protect them. But even their all-consuming passion may not withstand the sinister presence of Bobby Peru (Willem Dafoe in an unforgettable performance).