Chromatics' management, Echo Park Records, today revealed the involvement of the band in the new Twin Peaks. In the image attached to the announcement, vinyl copies of their long-awaited and jokingly described as "Lynchonian" Dear Tommy album lie next to Laura Palmer's homecoming queen portrait.
Diane, please note that these items are all broken.
Harry, I'm going to let you in on a little secret: Chromatics and Johnny Jewel are involved with the new season of Twin Peaks pic.twitter.com/RHpx1SrEVd

— Alexis Rivera (@echoparkrecords) March 7, 2017
The tweet comes almost a year after singer Ruth Radelet was confirmed to be part of the official Twin Peaks cast list —hence the inclusion of two Chromatics songs in the Twin Peaks 2017 Cast Mixtape— so its purpose seems to be to indicate that her full band will appear in the series, or at least on the new soundtrack.
But wait.
What's interesting about the timing is that around the same time of Alexis Rivera's tweet, Showtime's official Twin Peaks Instagram account shared a picture of a cherry reflecting Audrey Horne and captioned it "there are clues everywhere – all around us." Now, fans of Chromatics know that "Cherry" happens to be a 2012 song of which a new version will appear on their upcoming album, Dear Tommy. Are they indeed dropping clues on us about what to expect in the new Twin Peaks?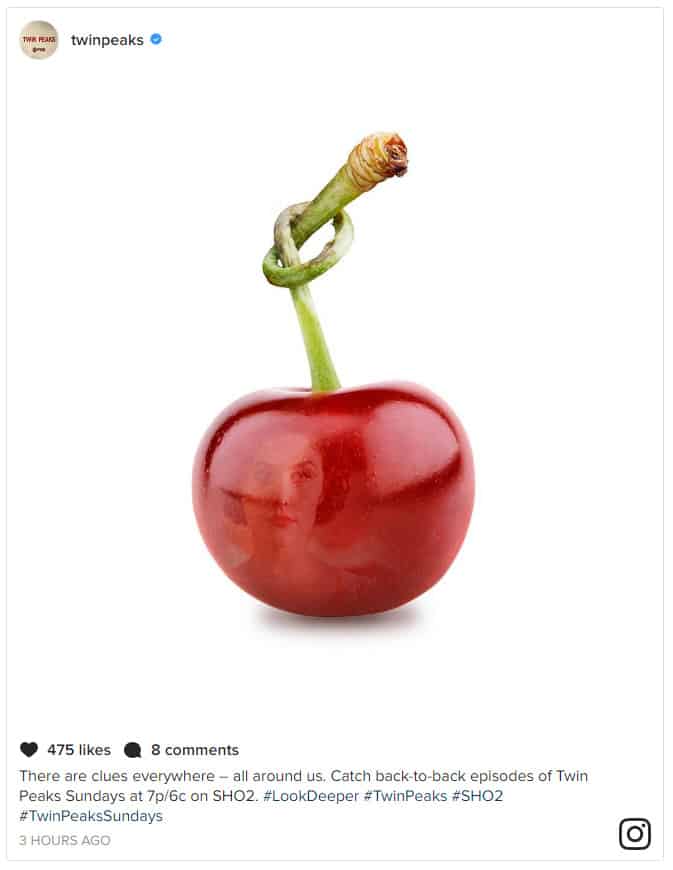 Here's the rather poppy original of Cherry, but it's not hard to imagine a smokier Roadhouse version.
Unlike Ruth Radelet, composer and multi-instrumentalist Johnny Jewel (born John Padgett) was not mentioned in the cast list. Will he appear on stage at the Roadhouse as part of Chromatics, or is he contributing his own music like he did for the soundtracks of Lost River and Home?
The other active Chromatics members, Adam Miller and Nat Walker, were not specifically mentioned.

UPDATE: Johnny Jewel's new album, Windswept, will be out May 10th and includes "music that will be in the upcoming third season of Twin Peaks." With song titles like Missing Pages, Strobe Lights, Slow Dreams, Motel, The Flame, and Between Worlds, it seems like we'll be getting quite a preview of the new soundtrack!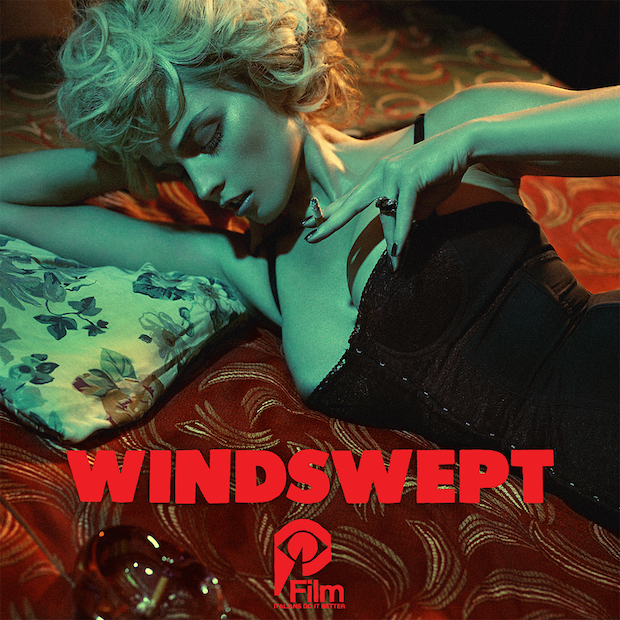 Chromatics – Cherry (Lyrics)
Cherry
Tells me some things I don't want to know
And I can't see
A light at the end for us anymore
But I can't keep crying
All of the time
No I can't keep crying
All of the time
Cherry
Can be very sweet when she needs a friend
But it's only
A mask that she wears so she can pretend
And I can't keep running
All of the time
No I can't keep running
All of the time
Cherry
I hate that it's true but you make me blue
I kept waiting
For you to find what I see in you
And I can't keep quiet
All of the time
No I can't keep quiet
All of the time