Everyone who stared at a television screen in the '90s knows that Seinfeld and Twin Peaks have plenty in common, but surprisingly not a casting director. In case you're not aware of the dozen or so shared cast members, like Grace Zabriskie, Warren Frost (RIP) and Frances Bay (RIP), just scroll down for a complete list of connections.
What a lot of people don't know, however, is that their theme songs have something in common too. The bass guitars you hear in both songs? Those three distinctive guitar twangs in the Twin Peaks Theme, and the signature slap bass in the Seinfeld Theme? Those were played on synthesizers.
And now, Maximilian Petrosky married the notes of the former with the style of the latter. Replacing the percolating New York groove with a rippling Pacific Northwestern rhythm, the Seinfeld version of the Twin Peaks Theme comes with pops and clicks just like Jonathan Wolff's original, which —by the way— was slightly different every episode.
Not sure if it's possible to recreate the Seinfeld theme Angelo Badalamenti-style. Anyone up for the challenge?
Oh, and another musical connection. Bob Rose, who played electric and acoustic guitar on the Twin Peaks: Fire Walk with Me soundtrack, is a regular at Tom's Restaurant, pictured above and below.
Twin Peaks Theme (Seinfeld Version)
What would David Lynch and Jerry Seinfeld say?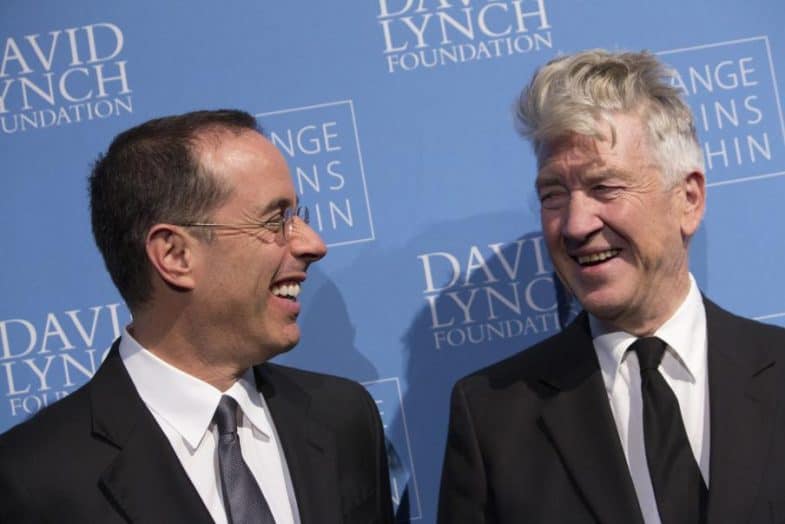 Every Twin Peaks cast member in Seinfeld
For starters, Grace Zabriskie and Warren Frost played Susan Ross's parents in a handful of episodes.
In one of their episodes, The Rye, both Don Amendolia (Emory Battis in Twin Peaks) and Frances Bay (Mrs. Tremond/Chalfont) make appearances as well.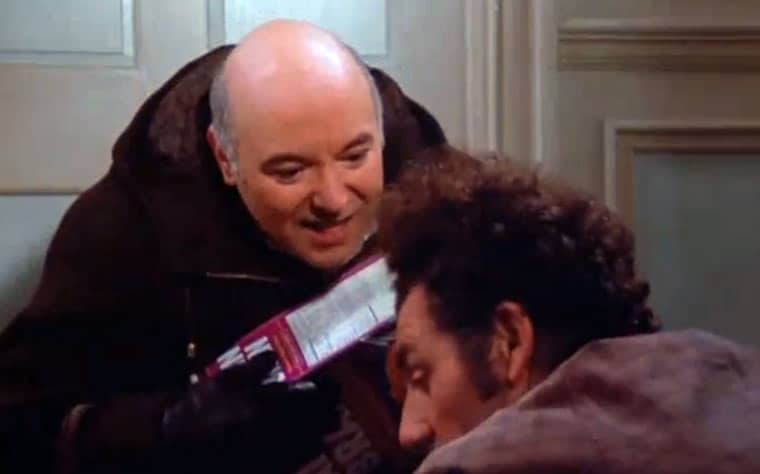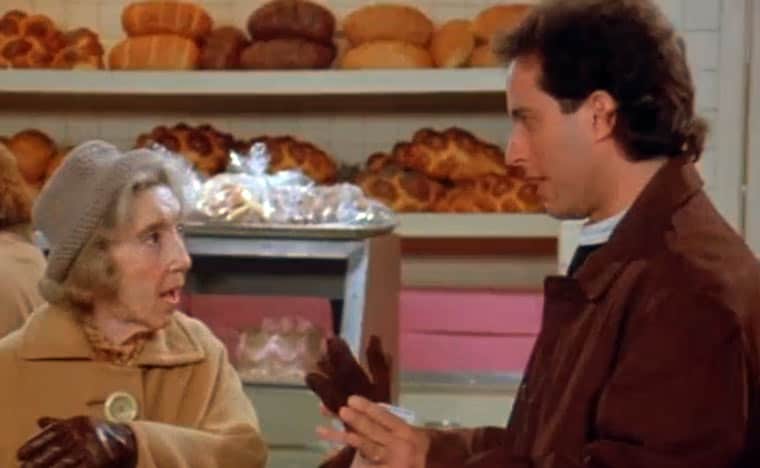 Another familiar face in a later episode was Walter Olkewicz as Nick, the cable guy.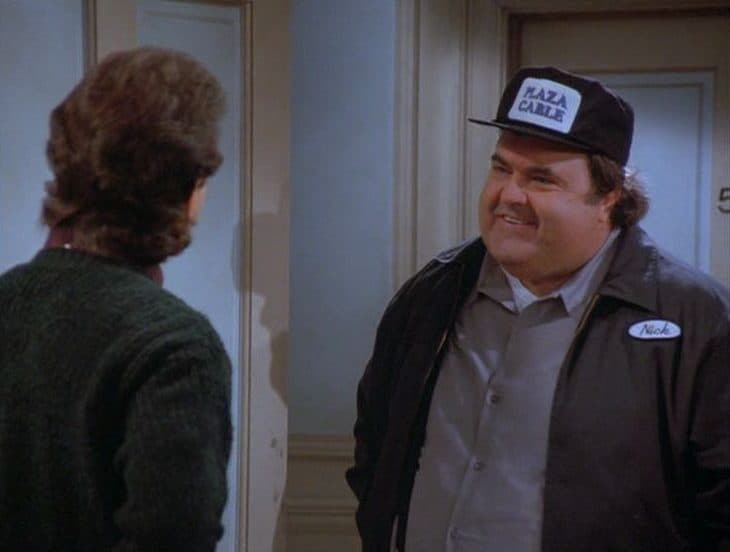 The other common cast members are Brenda Strong (Thomas Eckhardt's assistant, Jones) as Sue Ellen, Ian Abercrombie (Leo Johnson's insurance representative, Tom Brockman) as Mr. Pitt, Molly Shannon (Nicky Needleman's case manager, Judy Swain) as Sam, John Apicella (Jeffrey Marsh) as Jerry's repairman, John, Jed Mills (Hank Jennings' parole officer Wilson Mooney) as Joel, Jack McGee (bartender at The Great Northern) as construction worker Ralph, Clive Rosengren (lightbulb replacer aka Mr. Zipper) as a waiter (The Wink) and Mr. Clotworthy (The Switch) and David Brisbin (Second Woodsman in The Missing Pieces) as George Costanza's hand model client.
Hat tip to Vinnie Guidera for sharing the Seinfeld version of the Twin Peaks theme.