Seinfeld and Twin Peaks couldn't be more different, but fans of both shows are well aware they share a good number of cast members, including Warren Frost, Frances Bay, Grace Zabriskie, Walter Olkewicz and Ian Abercrombie. Jesse Brooks from Cumming, GA, is one of the many who genuinely enjoy both shows, so much he launched the @seinpeaks mashup account on Instagram in January 2018. Today, on Jerry Seinfeld's birthday, Welcome to Twin Peaks takes a look at some of its funniest crossover memes so far.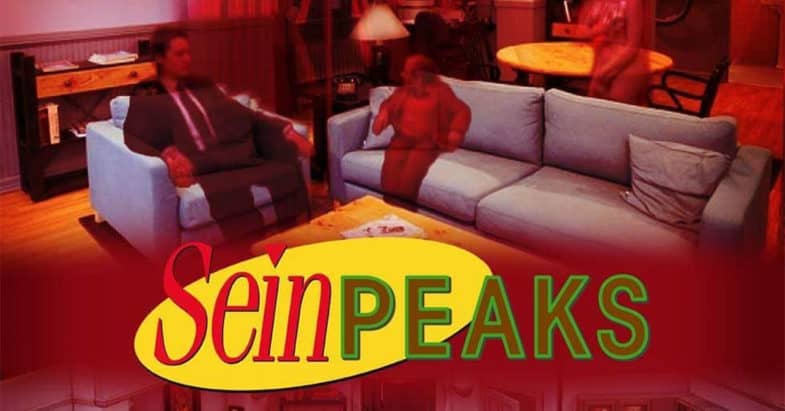 "Why I started doing this? Hard to say," Jesse Brooks tells WTTP. "Both shows are iconic in their genre and era, they are well-written and well-performed, and I think it just gives me an excuse to dive into them every day." Jesse noticed Seinfeld in particular had become popular as meme material and that inspired him to think of ironic mashups himself.
https://www.instagram.com/p/Bug_wuPFOzo/
"There's something jarring about the juxtaposition between the jaded, quippy dialog of Seinfeld and the bleak, esoteric mystery of Twin Peaks," Jesse continues, "so I made a bunch of these mashups and somehow, they caught on and my followers started sending me their own, which has been the coolest part of it!"
Out of the hundreds of crossovers posted to the account in the past 67 weeks, here are Jesse's 10 favorites in no particular order. Upvote your personal faves and if you like these, cue the Seinfeld version of the Twin Peaks Theme and dive into @seinpeaks for more!