George Johnston… and I'm… auditioning for… Twin Peaks.
Of course Bruce Hanneley, Tiffany Graff and George Johnston didn't audition for David Lynch and Mark Frost's new episodes of Twin Peaks. This video, as you may have guessed, is not the real thing. David Lynch typically doesn't even let actors read. He has a conversation with them. But Olly Cambridge, Rupert Majendie and the directors known as Big Red Button managed to shoot what actually looks genuine at first, then slides into a well-balanced parody.
We've just shot something… we think it's a sketch? Actually, we don't know what it's going to be. But there's 4 hours of rushes, 3 comedians, some very good actors, some not so good ones, some spitting, some dancing, some crying and an owl.
Having watched this audition tape, would you hire anyone for the new Twin Peaks? The following two (and the Owl Lady) would be high up on my list.
The fish-dropping waitress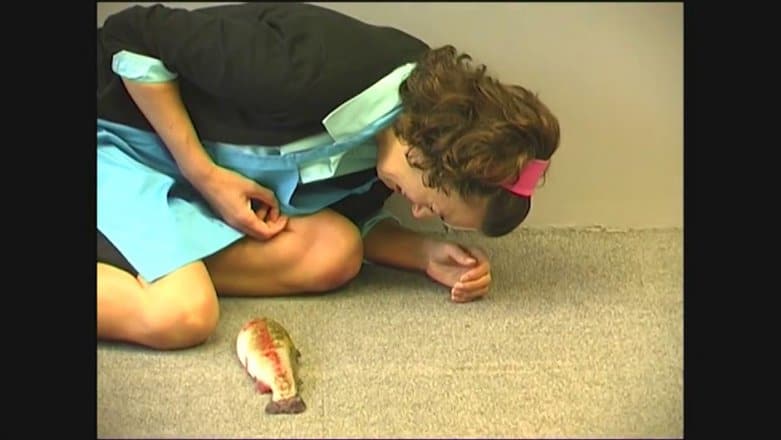 The girl that does everything but only once