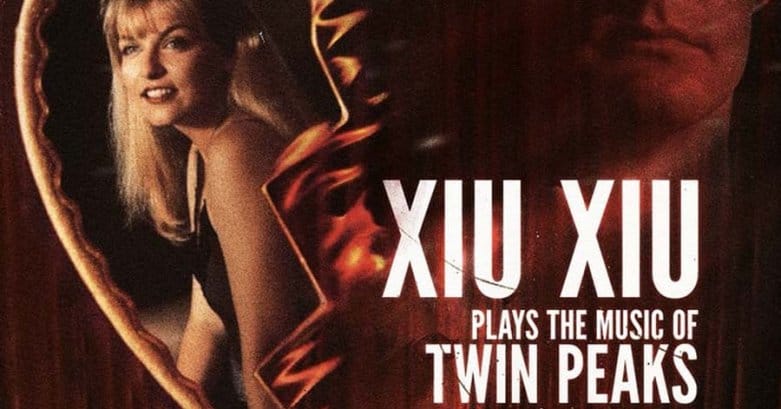 From Australia over Europe to North America, Xiu Xiu has performed their interpretation of the Twin Peaks soundtrack to captivated crowds across the world since it was commissioned by the Gallery of Modern Art for their David Lynch: Between Two Worlds exhibition in March 2015. Due to the overwhelming support and demand, their visceral take on Angelo Badalamenti and David Lynch's compositions was captured on a studio album with the help of producer Jherek Bischoff and mixer Greg Saunier. Plays The Music of Twin Peaks was released on Record Store Day 2016… and the album rapidly sold out.
Oooooooooooooooooooooooooooooooooooh… Mairzy doats and dozy doats and liddle lamzy divey. A kiddley divey too, wouldn't you?
For the fans who missed out on the vinyl and the shows, Welcome to Twin Peaks today teamed up with the record label to exclusively stream the entire Xiu Xiu Plays The Music of Twin Peaks album in celebration of the upcoming digital release on Friday and the second vinyl pressing arriving August 19, 2016. You can find more information via Polyvinyl Records (North America) and Bella Union (Europe).
Enjoy the intense voyage that is Xiu Xiu Plays the Music of Twin Peaks and don't forget to leave your thoughts in the comments!
Xiu Xiu – Plays The Music of Twin Peaks (Full Album Stream)
Currently listening to Xiu Xiu Plays The Music of Twin Peaks
Tracklist:
Laura Palmer's Theme (0:00)
Into The Night (5:03)
Audrey's Dance (10:15)
Packard's Vibration (14:41)
Nightsea Wind (18:31)
Blue Frank/Pink Room (25:37)
Sycamore Tree (31:28)
Harold's Theme (38:16)
Dance of the Dream Man (42:12)
Falling (47:22)
Love Theme Farewell (54:20)
Josie's Past (1:00:44)