Nowadays, plenty of TV shows have their own versions of the classic Clue board game. A quick search on Amazon reveals special editions for Game of Thrones, Bob's Burgers, Scooby Doo!, Downtown Abbey, The Office, Riverdale, even The Golden Girls!
Why didn't Twin Peaks fans ever get that?
Instead, we got Twin Peaks Murdery Mystery, a British-produced board game so tedious most collectors have only played it once.
With the series being the most captivating TV whodunit of its time, perhaps the bigger mystery is why former Parker Brothers/Hasbro did not jump on it and create a Twin Peaks-themed version of the renowned murder mystery game. Craftster River Watson saw a challenge in that missed opportunity and designed her own Twin Peaks mod for Clue (or Cluedo, as it's known as in most places outside of North America). Here's her DIY-version of the board, complete with One-Eyed Jack's and the Red Room, and how she made it.
She's Dead… Wrapped In Plastic – Twin Peaks mod for Clue/Cluedo by River Watson
I used Parker Brothers' Clue for the base and overall theme. I bought a used game from a local thrift store. Unfortunately it was missing many parts, which I am still finding substitutes for. The weapons are being particularly tricky. But for the most part, my game is complete, and definitely playable!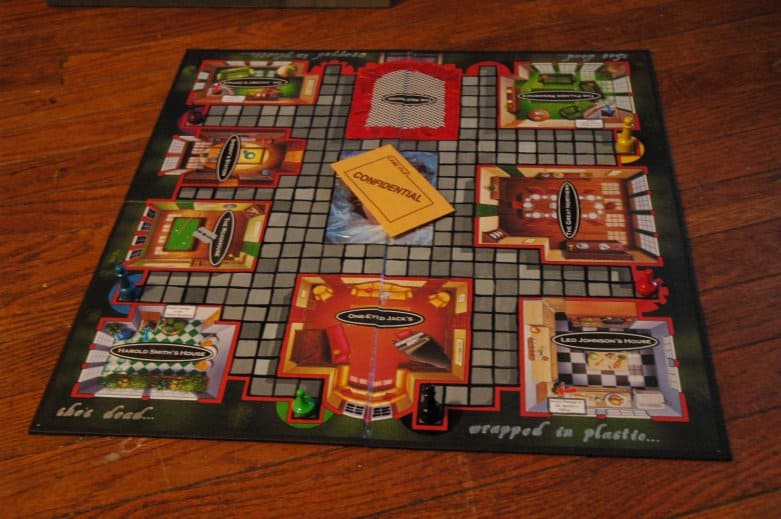 To start, I renamed all of the rooms. I accidentally labeled the library to be the Sheriff's station, but I realized I really should have called it "The Bookhouse." Maybe I'll fix that.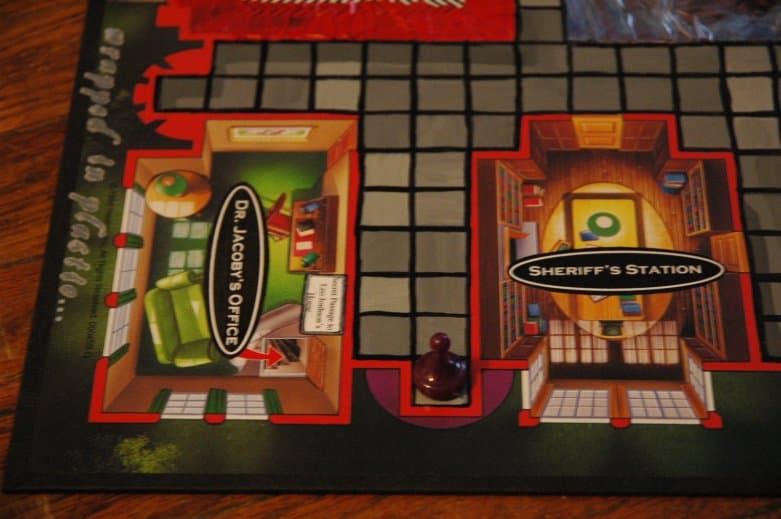 Here is the red room, which I am most proud of.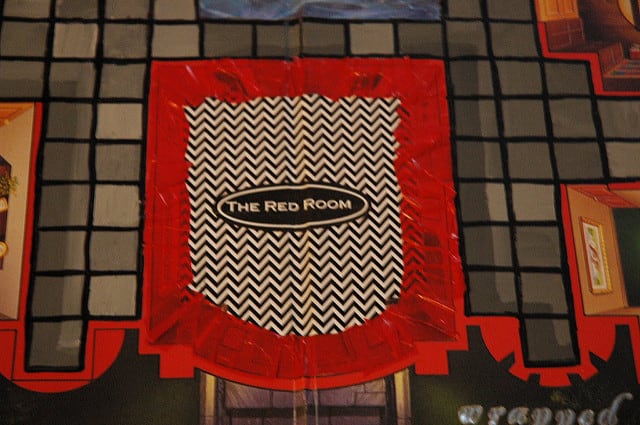 I had no red paint to paint the curtains on, so I used the red part if a few plastic bags all crinkled up and glued on. I think it turned out really cool. Here is the corresponding card for the red room.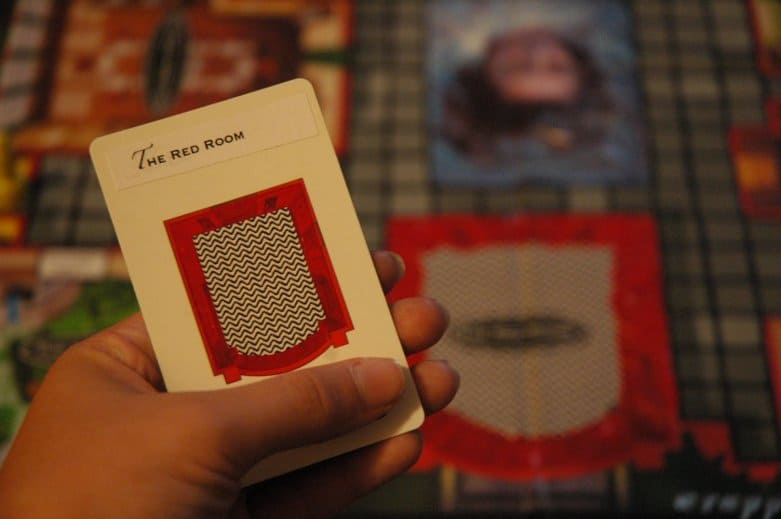 Harold Smith's house, complete with plants and everything.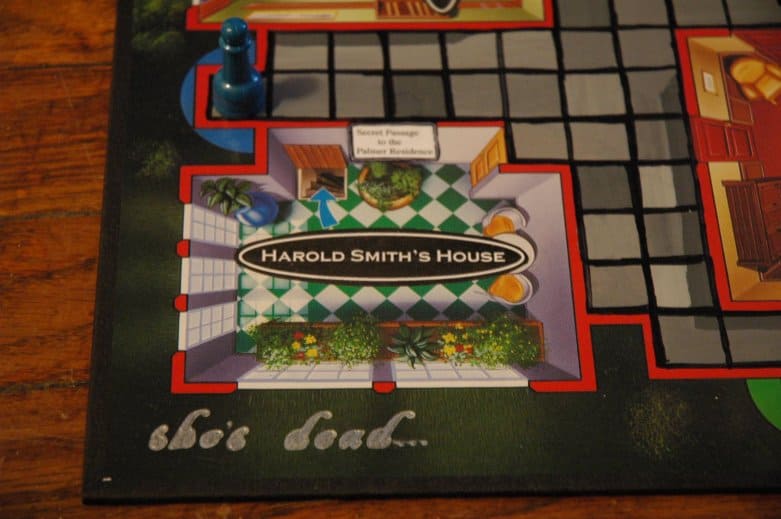 The Palmer residence…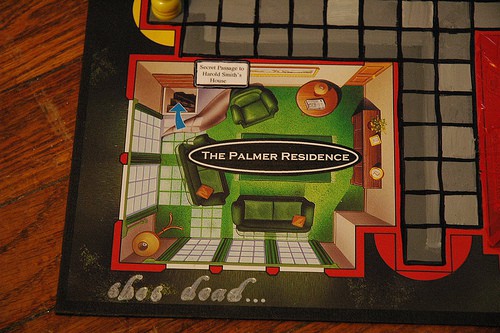 One-Eyed Jack's!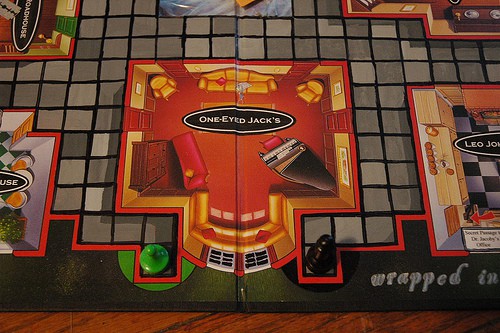 Here's Leo Johnson's house, complete with secret passage to Dr. Jacoby's office…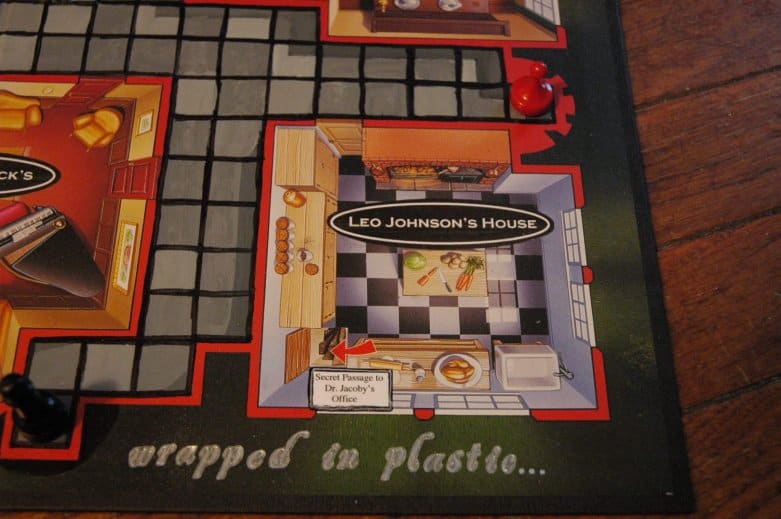 …and corresponding card.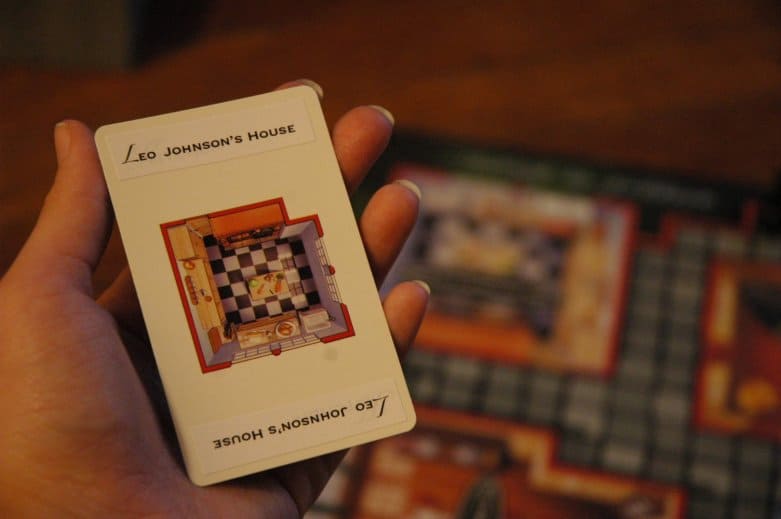 The character cards were fun to make too. Here's purple Dr. Jacoby, red Benjamin Horne, green Jacques Renault etc.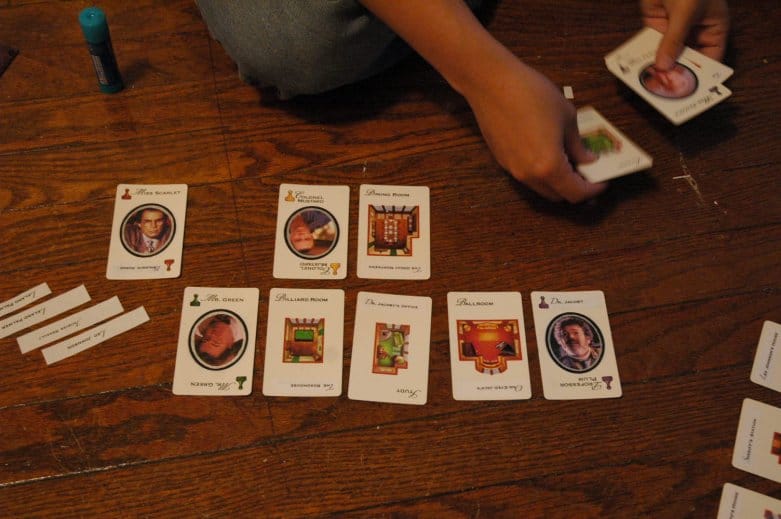 Me working on the cards…
Then I painted the floor to make it look like natural stone. I tried to keep the shadows from the rooms the same, like on the original Clue board. This is me putting on some finishing touches with a sharpie.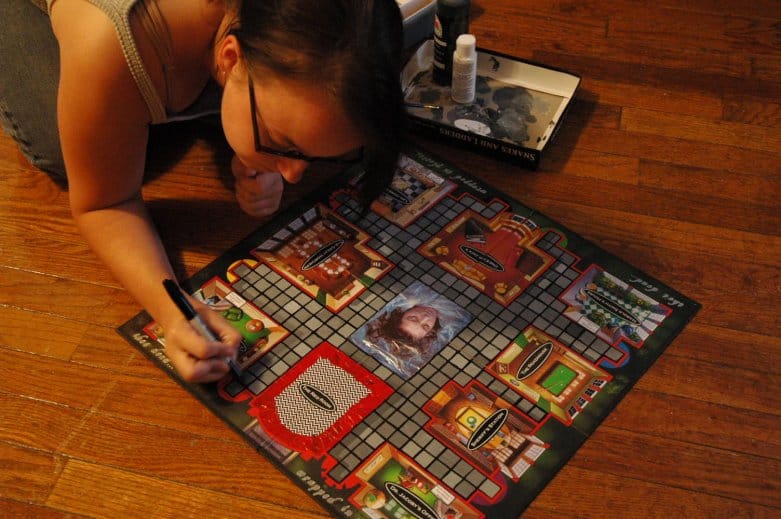 The scary corpse of Laura Palmer, literally wrapped in plastic. I used a glue stick and some thick clear plastic from a gift bag to make the crinkled plastic and then sprinkled her face with some iridescent glitter to make it look wet. She's still really scary though, so we keep her covered up with the case file folder when we're playing.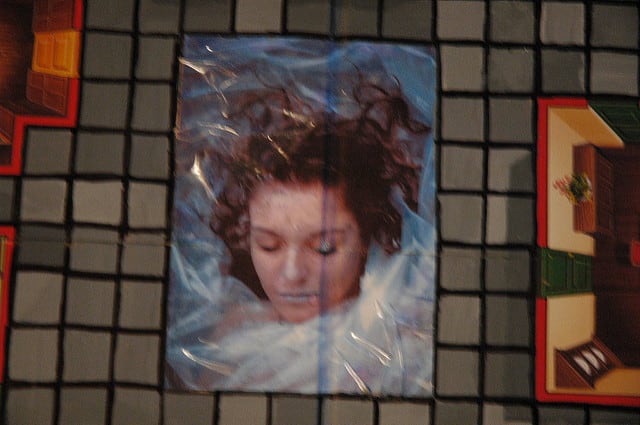 I'm still thrifting for more weapons. I really want a little G.I. Joe rifle… and a rope. I think I might get some gold embroidery floss to tie up like twine. And I'll trick out the card with the brand-name of the twine that was used to bind Laura Palmer and everything!
Can you think of any other games that could work in a Twin Peaks version?