The seventh edition of the Baltimore-based David Lynchfest is happening Saturday, May 12th 2012. There will be musical performances by Badalamenti Project, IED-IUD (a Blue Velvet set) and Mr. Seaweed. Those who attend will also be able to enjoy a themed burlesque, participate in the Miss Twin Peaks pageant trivia contest, and show their video gaming skills in the Black Lodge Atari 2600 competition.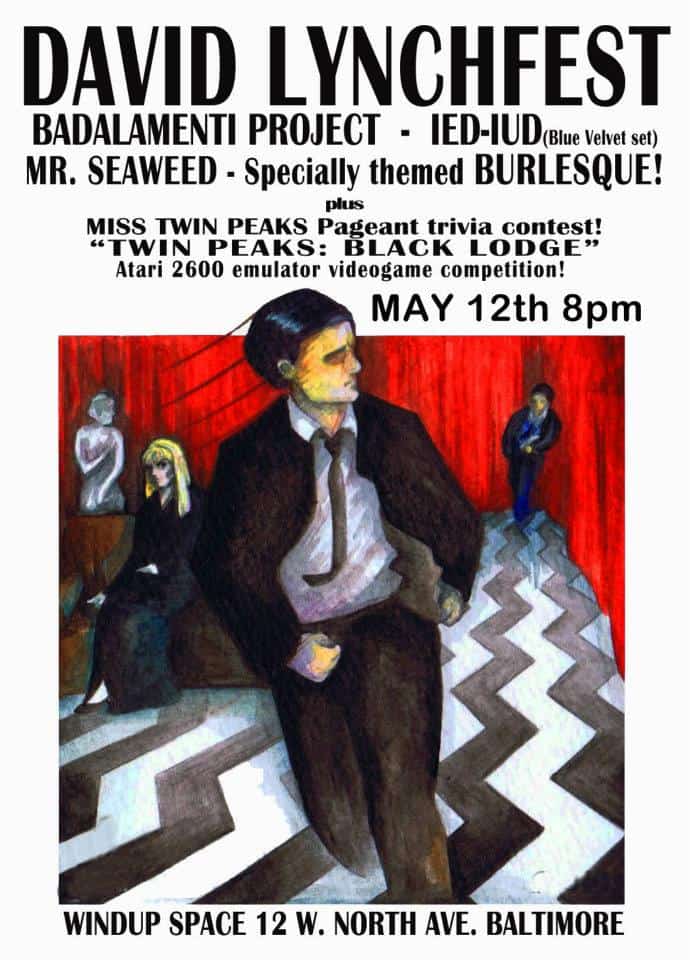 Date: Saturday, May 12, 2012 from 8:00pm until 1:00am
Venue: The Windup Space, 12 W. North Avenue, Baltimore, MD 21201
More information: Facebook
Here are the flyers for previous editions of Lynchfest, since 2006.