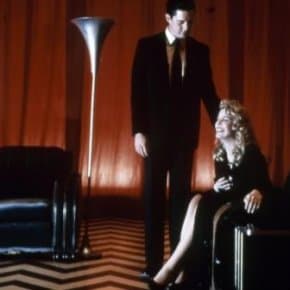 The Twin Peaks: Fire Walk With Me group art exhibition will take place from April 21 to May 12, 2012 at the Copro Gallery in Santa Monica, California. A somewhat fitting location as it used to be a train station, and I don't need to remind you that Laura Palmer was murdered in an abandoned train car, do I? In addition to many new names, every artist who participated in last year's In The Trees, Twin Peaks 20th Anniversary Art Exhibit has again been invited by Rob Wilson to submit work for this David Lynch-endorsed tribute to the now 20-year old prequel movie. At this time, participating artists include:
Lori Earley
Josh Keyes
Brian M. Viveros
Sas Christian
Nicoletta Ceccoli
Chris Berens
Owen Smith
Martin Wittfooth
Esao Andrews
Tara Mcpherson
Shag
Ryan Heshka
Billy Norrby
Frank Kozik
Chris Mars
Dan May
Tim Biskup
Chet Zar
Scott Campbell
Amy Casey
Glenn Barr
Andy Kehoe
Chris Buzelli
Jessica Joslin
Paul Chatem
Stella Im Hultberg
Margaret Meyer
Carlos Ramos
Brett Amory
Matt Rota
Pamela Wilson
James Hahn
Andrew Brandou
Eric White
Annie Owens
Anna Skarbek
Stop-motion animation legend Bruce Bickford will supply scale model sculptures of the town of Twin Peaks, and last but not least, work from David Lynch, James Marshall (James Hurley), Grace Zabriskie (Sarah Palmer) and Richard Beymer (Benjamin Horne) will also be on display. At the opening reception on Saturday, April 21 (8:00 – 11:30 p.m.) you will have the opportunity to meet some of the contributing artists as well as many surprise guests, while enjoying the unreleased music from Twin Peaks. And just like last year, there will be exclusive and official Twin Peaks merchandise produced exclusively for the exhibit.
Write it in your diary! From April 21, 2012 through May 12, 2012 at the Copro Gallery – Bergamot Station, 2525 Michigan Ave , Unit T5, Santa Monica , CA 90404.