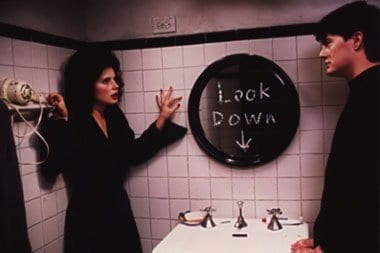 Benedict Fancy and his team are on a roll making a feature-length documentary about the filming of David Lynch's 1986 surreal film noir, Blue Velvet. But they need some financial support (for rental equipment, catering and travel costs) in order to complete this wonderful project.
If you love this film as much as I do, you shouldn't think twice and sponsor It's a Strange World – The Filming of Blue Velvet for at least $10. But then again, 25 dollars gets your name in the end credits (bragging rights!), and they throw in a DVD copy if you send them a fifty. Check out the different sponsoring options, which are tax-deductible by the way, on the project page over at IndieGogo. Once you've funded the film, head over to their Facebook Page where you'll find frequently posted production updates and photos, and where you can directly interact with the director and his crew!
Our project is a feature-length documentary about the making-of American absurdist filmmaker David Lynch's cult classic 'Blue Velvet' which was filmed here in Wilmington, North Carolina in the summer of 1985 and is set to celebrate its 25th Anniversary of its theatrical release on September the 16th, 2011. The documentary archives the stories and experiences from the film crew who helped create Lynch's fictional 'Lumberton' and takes a look into the films place in our history as a filmmaking town. The documentary is currently in production and we are about to complete our next round of interviews July through September.
» Sponsor the making of It's a Strange World at IndieGogo (raised $535 out of $5000 at the time of writing with 26 days to go).