The Twin Peaks Archive addition of the week is a moody guitar jam called James Visits Laura. Have a listen to the preview…
[wpaudio url="http://davidlynch.com/music/Twin-Peaks-Archive/James-Visits-Laura.ogg" text="Twin Peaks Archive – James Visits Laura"]
James Visits Laura
The origin of this short piece hearkens from a nine and a half minute take of raw material labeled simply: 'Vinnie Bell Guitar Chords.' Most of what transpired in the recording were single guitar chord sustains probably intended to be used as transitional material (at least one can be heard in the Deer Meadow Sheriff's Department early in the film). The recording gets off to a slow start with a number of false starts complete with Bell's own verbal count-offs, but around the three minute mark the sequence of chords for 'James Visits Laura' appear nonchalantly. This slowly strummed sequence of minor chords is brief, then Bell shifts toward a major chord and stops. Badalamenti's voice interrupts the silence by asking: 'Is there like lower-sounding chords, Vinnie?' Bell then drop-tunes his guitar, but the remaining minutes of the recording yield unused and uneventful material. Much like the life of Twin Peaks onscreen, it's almost hard to believe that more of this composition doesn't exist. It's also a ripe example of the ability Lynch and Badalamenti had to somehow zero-in on a small, improvisational musical idea and re-frame it in a way that conjures a poignant cinematic moment.
» Buy the song for $0.99 at davidlynch.com.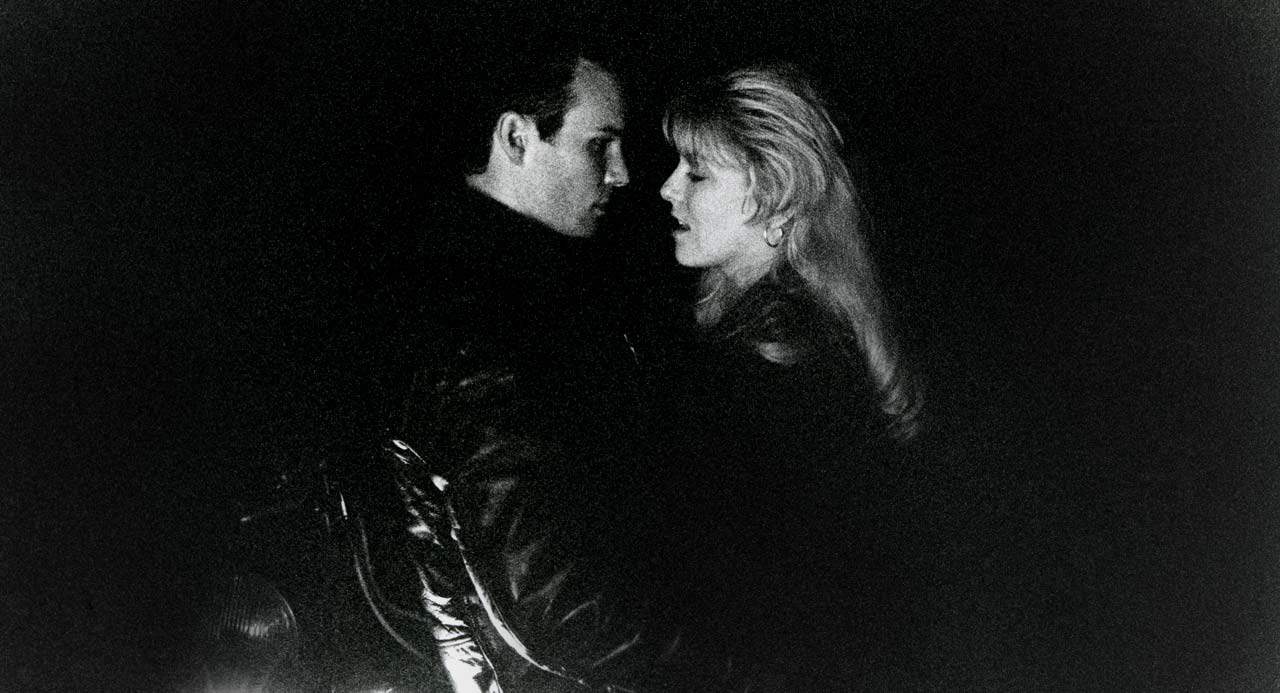 No new Twin Peaks stills were added for this song's background slideshow.