For their debut single, Danish-Iranian duo Pinki Rings were blessed to be working with none other than Angelo Badalamenti. The otherworldly ballad titled "Gone" effortlessly marries the auto-tuned voice of singer Sahar Pour with Angelo's signature string sounds, but the remote collaboration did not happen overnight.
"Felt kind of like an ongoing thought-process stretching over a period of 2 years," Lasse Martinussen of Pinki Rings describes the production phase in an e-mail to Welcome to Twin Peaks. "It was originally written featuring another producer, but we decided to proceed the work on the song on our own. We produced many very different versions of the song, but couldn't work it out."
In the meantime, the Copenhagen-based film composer started collaborating with Angelo Badalamenti on the utterly beautiful score for the Danish feature film, The Gold Coast. "The song had by then slowly developed into a slow organ-driven pop ballad of some kind, and suddenly it made more sense than ever to involve Angelo in the song," says Lasse. It turned out Angelo loved the melody as well as the voice of Sahar Pour. After years of searching, the song was finally released in June 2017 while Season 3 was in full swing on Showtime.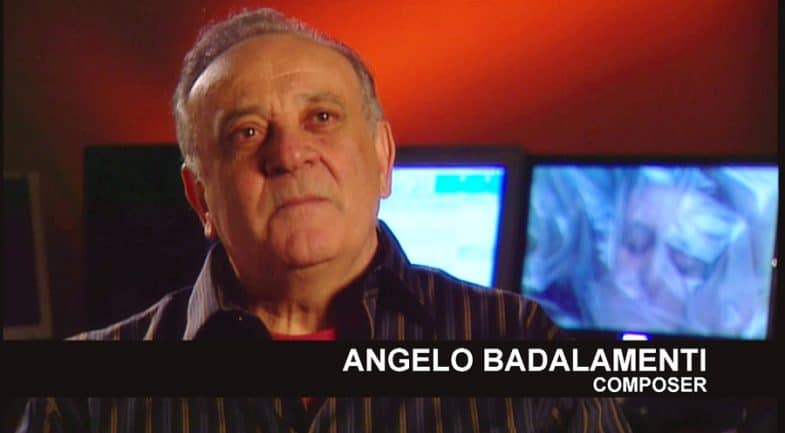 The relationship with Angelo was mostly long distance both on the single as the film score. "We're in Denmark and he is in New Jersey, but he was extremely generous and wanted our input and our take on his work. It felt like he was excited to see where his work could be taken – excited to see his music through a different lens. A really liberating way of working."
Make sure to check out Lasse and Angelo's collaborations on The Gold Coast's soundtrack right after this.
Pinki Rings – Gone featuring Angelo Badalamenti
Pinki Rings – Gone featuring Angelo Badalamenti (Lyrics)
(1)
Lift you up although it hurts
put you in your bed with calming words
Draw you cats and bring you all
please don't try to catch me when I fall
when I fall, when I fall, when I fall…
Just close your eyes before I fall
Just close your eyes before I…
Please close your eyes before I'm gone
(2)
Films are burning from the wall
Sink is floating, plates about to fall
Pillows 'round your tiny heart
Look away before the danger starts
when it starts, when it starts, when it starts…
Just close your eyes before I fall
Just close your eyes before I…
Please close your eyes before I'm gone