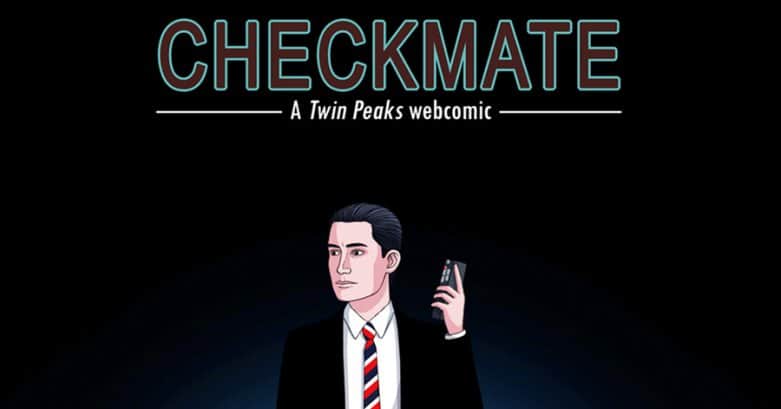 We were supposed to protect her, 24 hours a day. My partner and I. Windom Earle was his name. Taught me everything I know about being a Special Agent. And, when the attempt on her life was finally made, I wasn't ready… Because I loved her. She died in my arms. I was badly injured, and my partner lost his mind.
—Dale Cooper
Checkmate is a fanmade webcomic set in the universe of Twin Peaks. Set four years prior to the Laura Palmer case, the graphic novel serves as an unofficial prequel exploring the backstory of F.B.I. Special Agent Dale Cooper. It focuses specifically on 26-year-old Cooper's experiences in Pittsburgh, PA, and his encounters with Caroline and Windom Earle.
Lili Canal, the webcomic's writer and illustrator from Paris, France, describes Checkmate as the "deleted scenes" (or "The Missing Pieces" if you will) from Scott Frost's My Life, My Tapes – The Autobiography of FBI Special Agent Dale Cooper, although she admits to ignoring some of the blatant discrepancies in that book and sticking to the series' canon. Mainly based in Pittsburgh in 1986, the story will also include several flashbacks, and its brief prologue starts in a very familiar Pacific Northwestern town in 1989…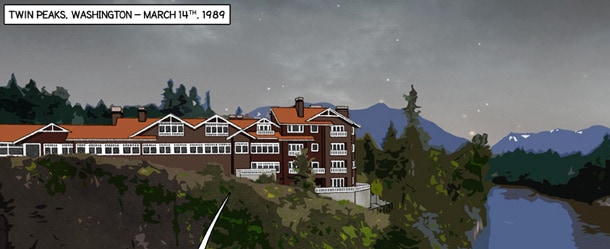 The comic will update every Monday on its homepage and here on Welcome to Twin Peaks.
Enjoy!
Chapter One – Cover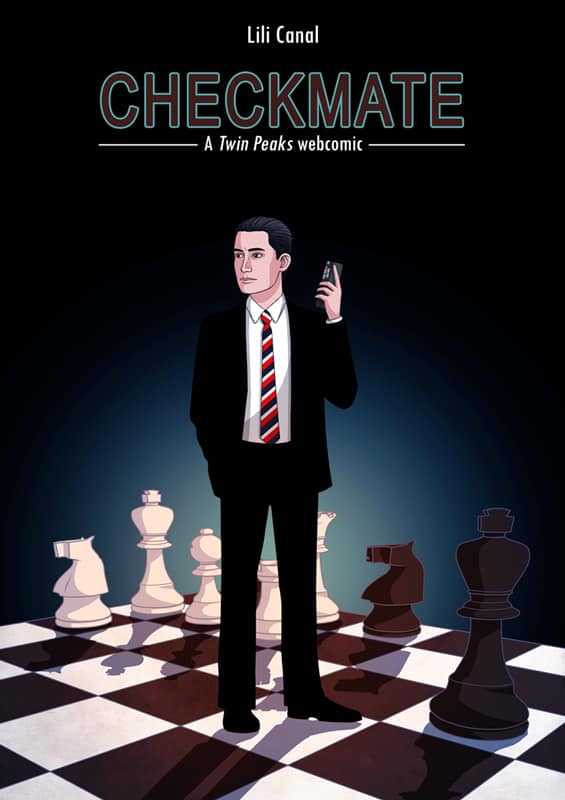 Chapter One – Title Page
Chapter One – Introduction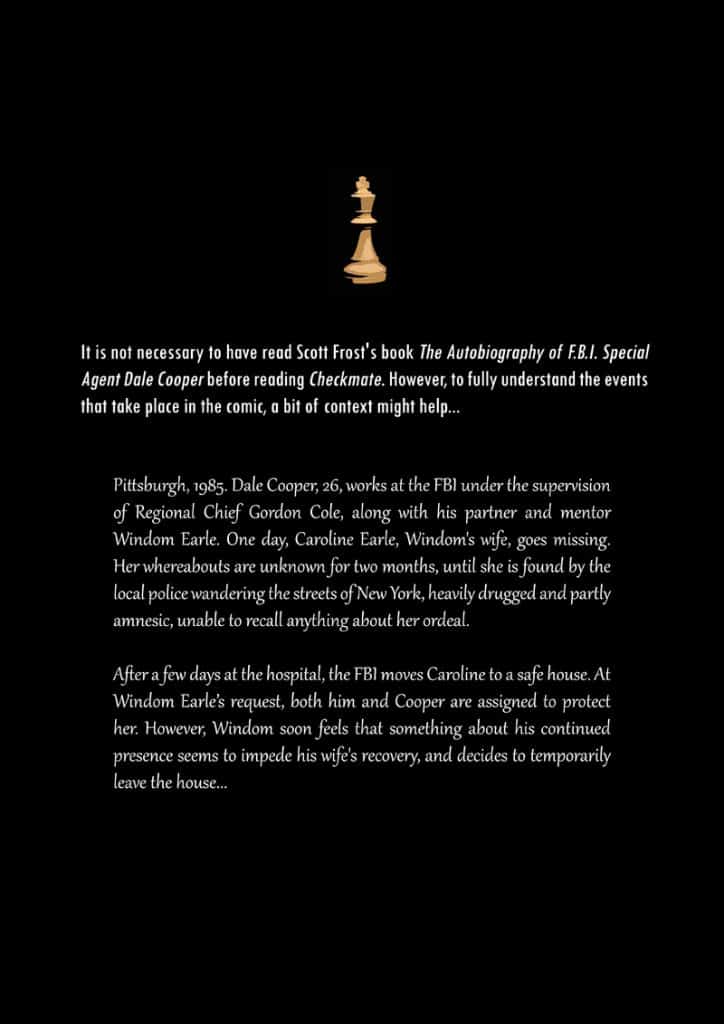 Chapter One – Prologue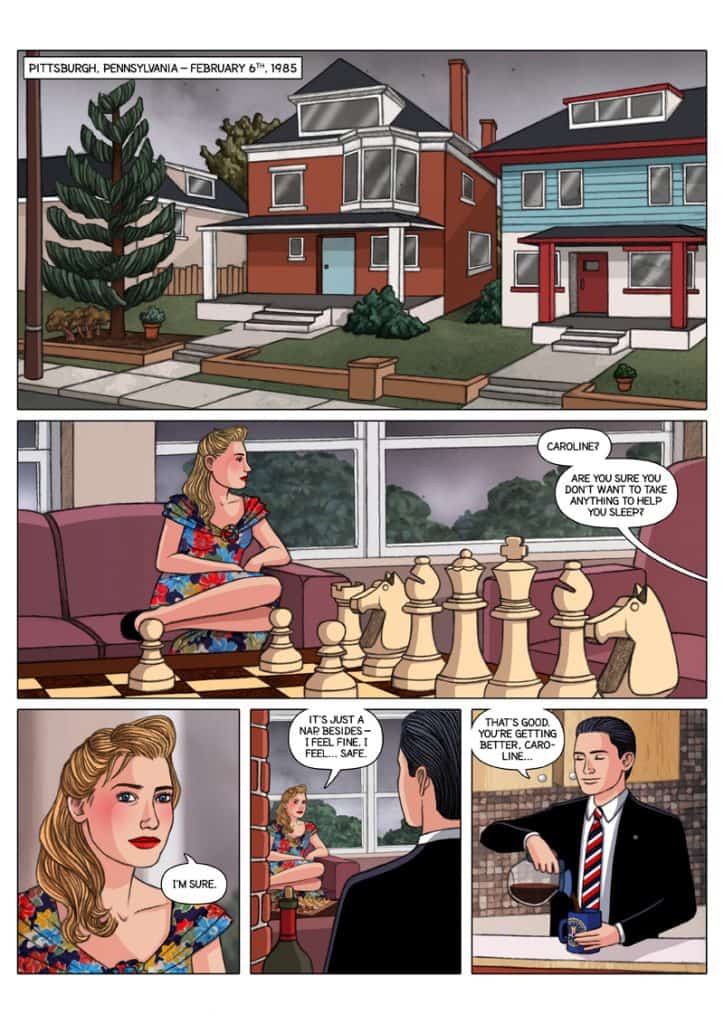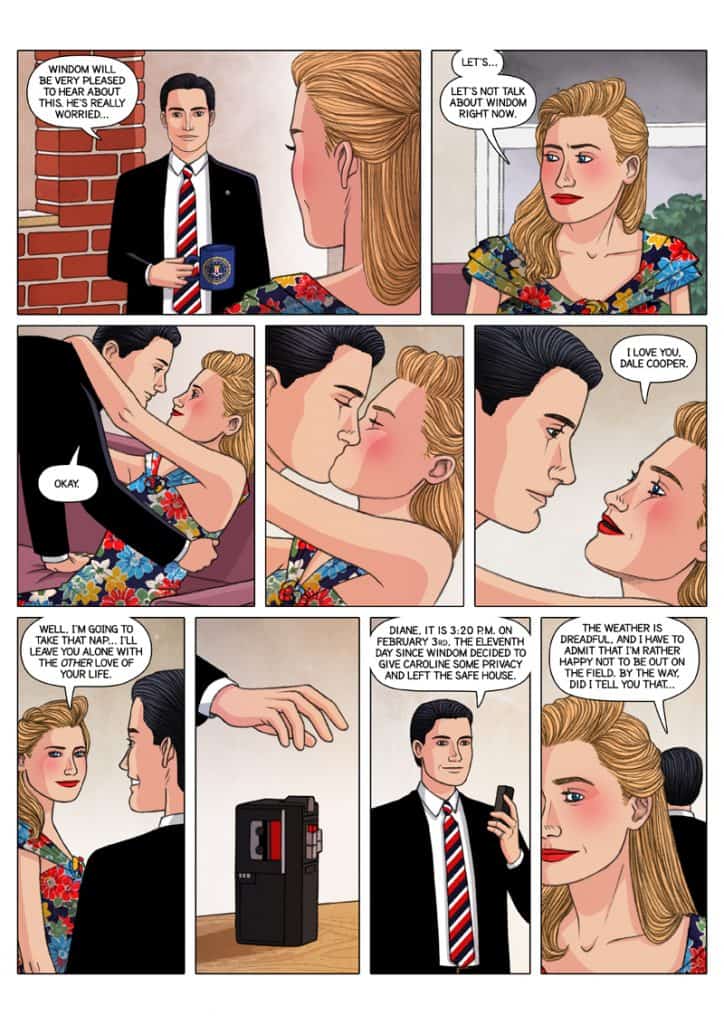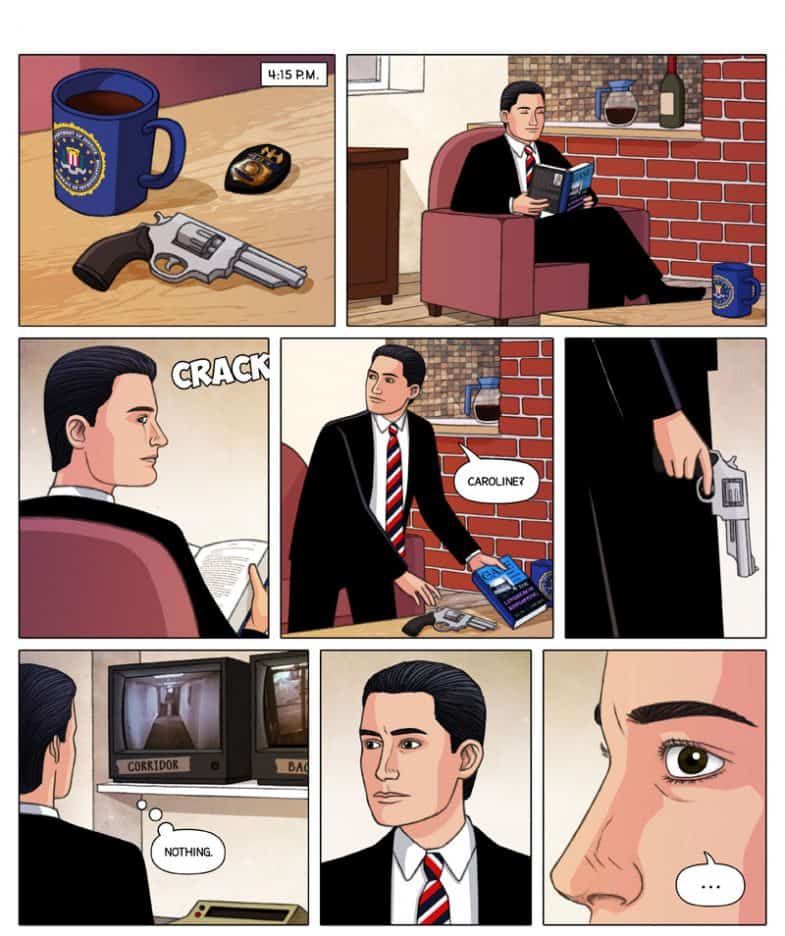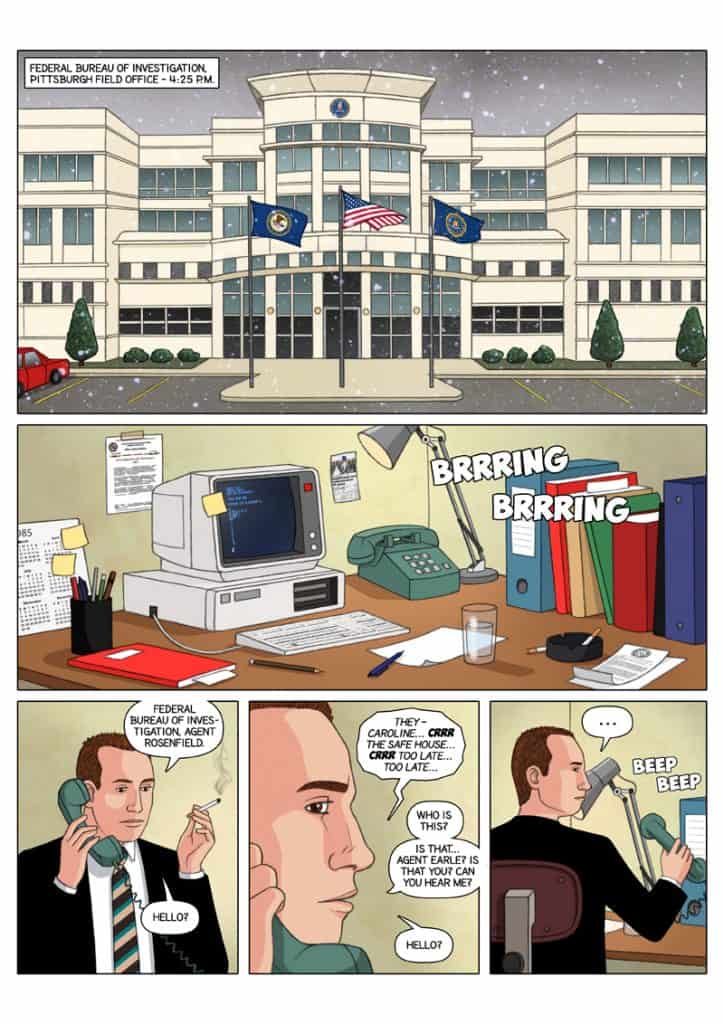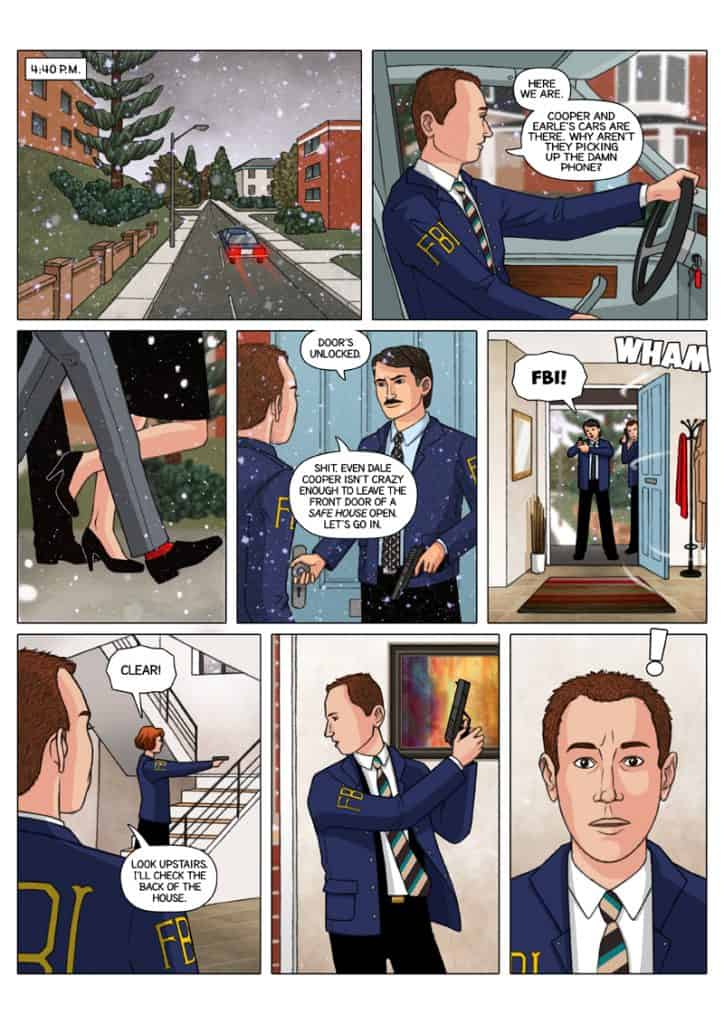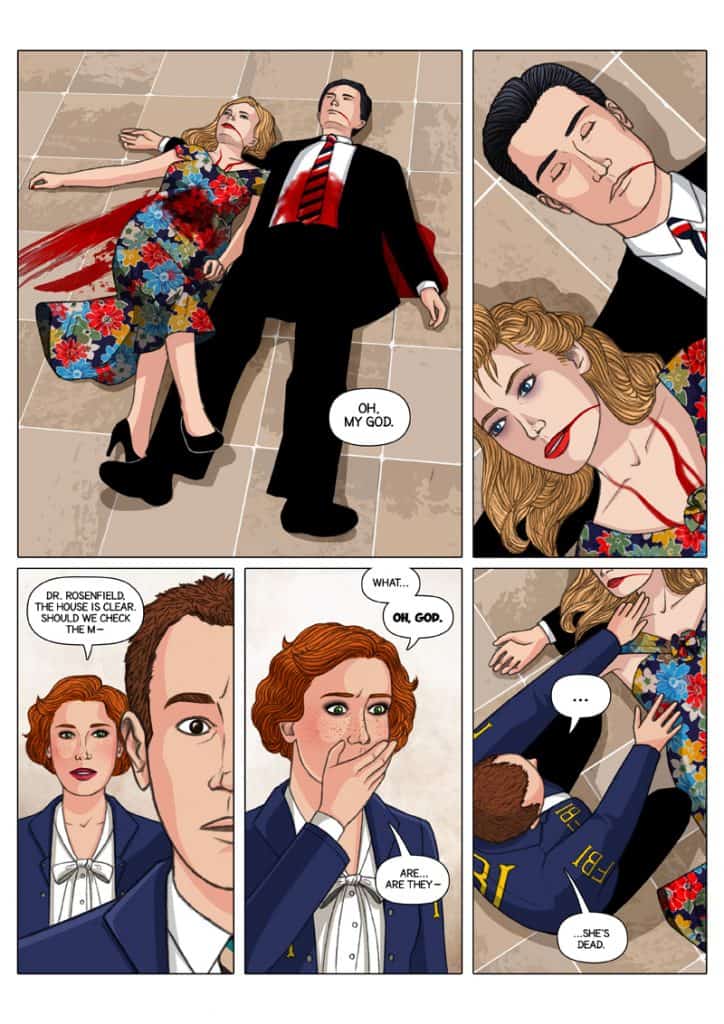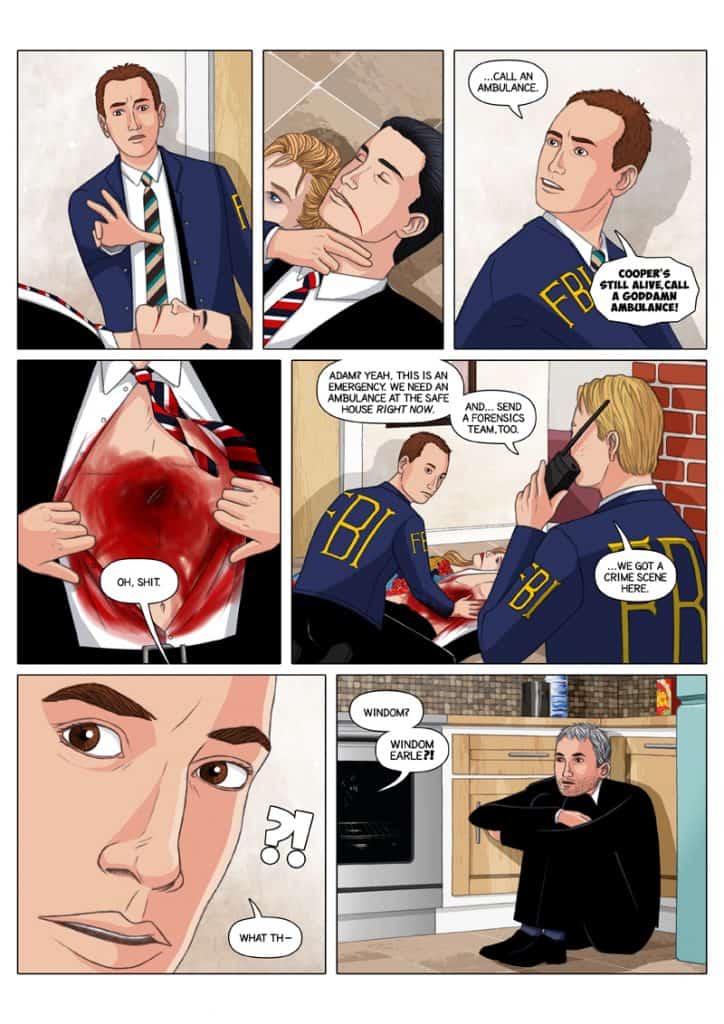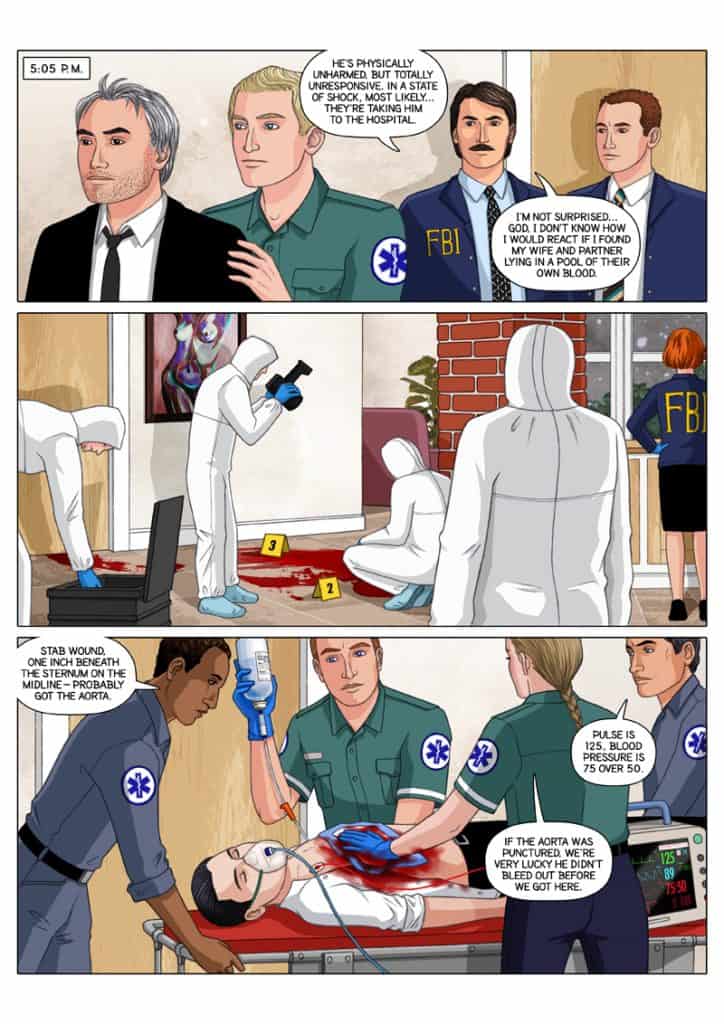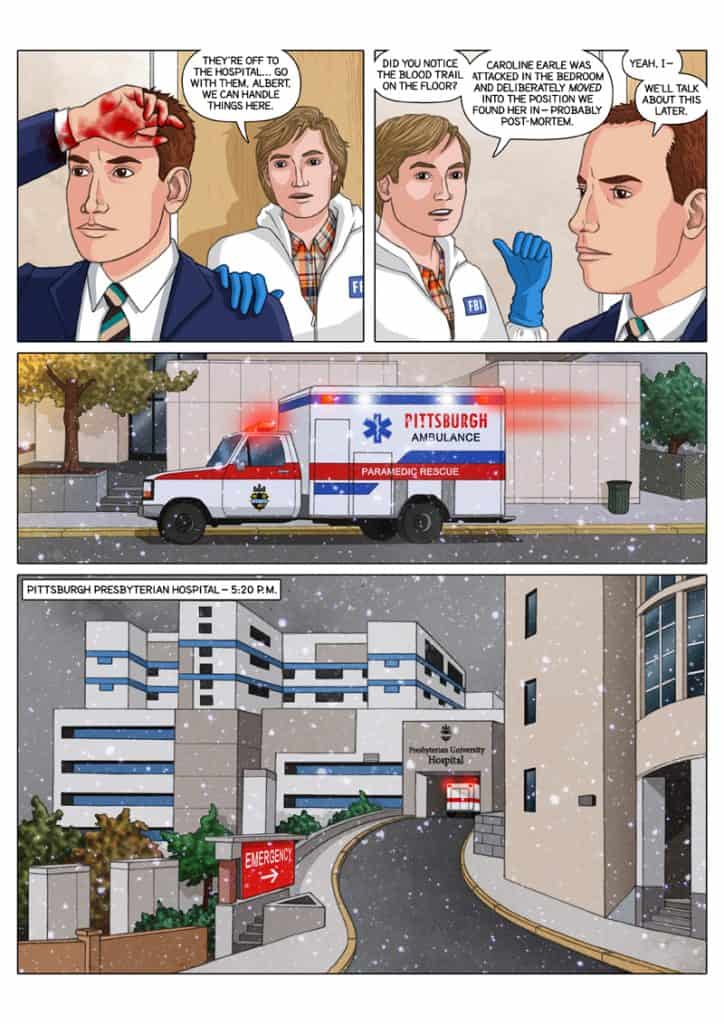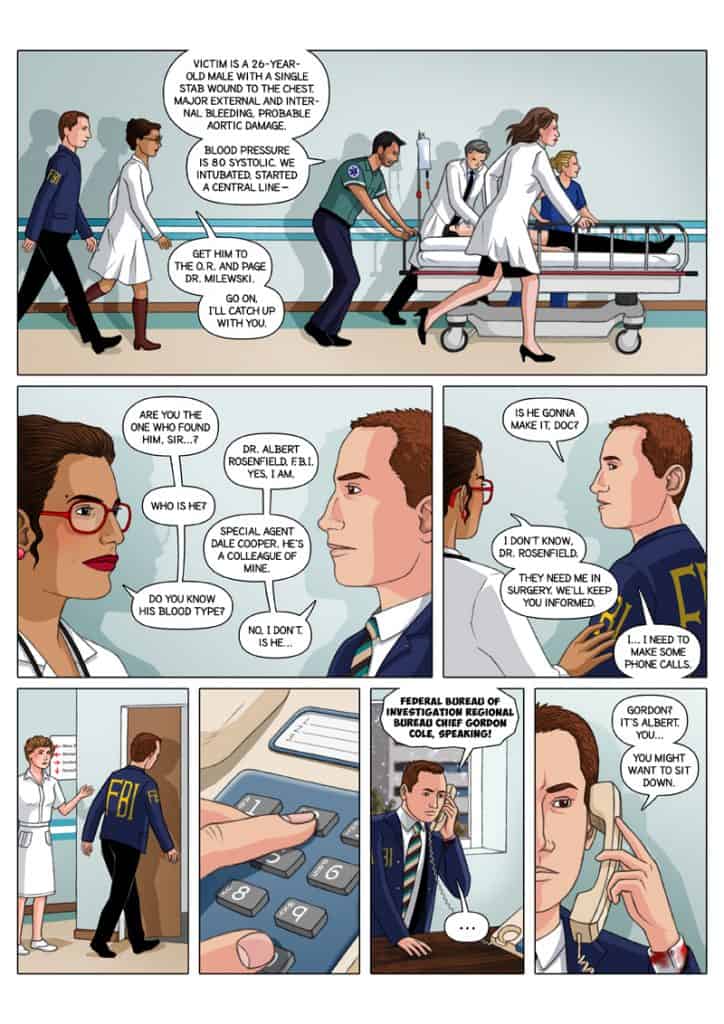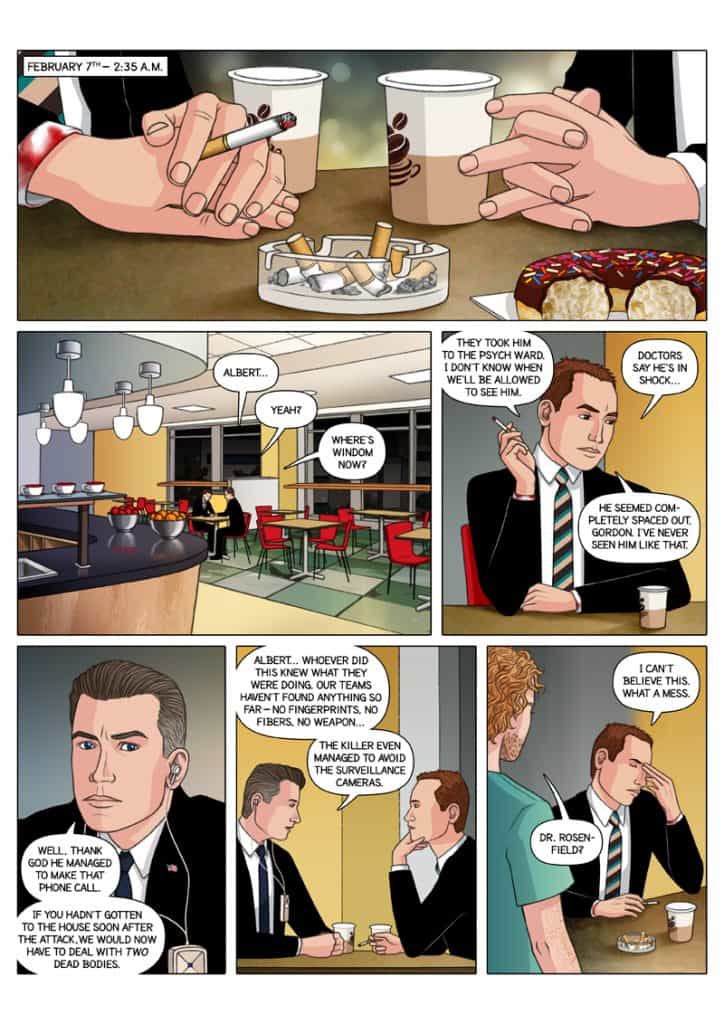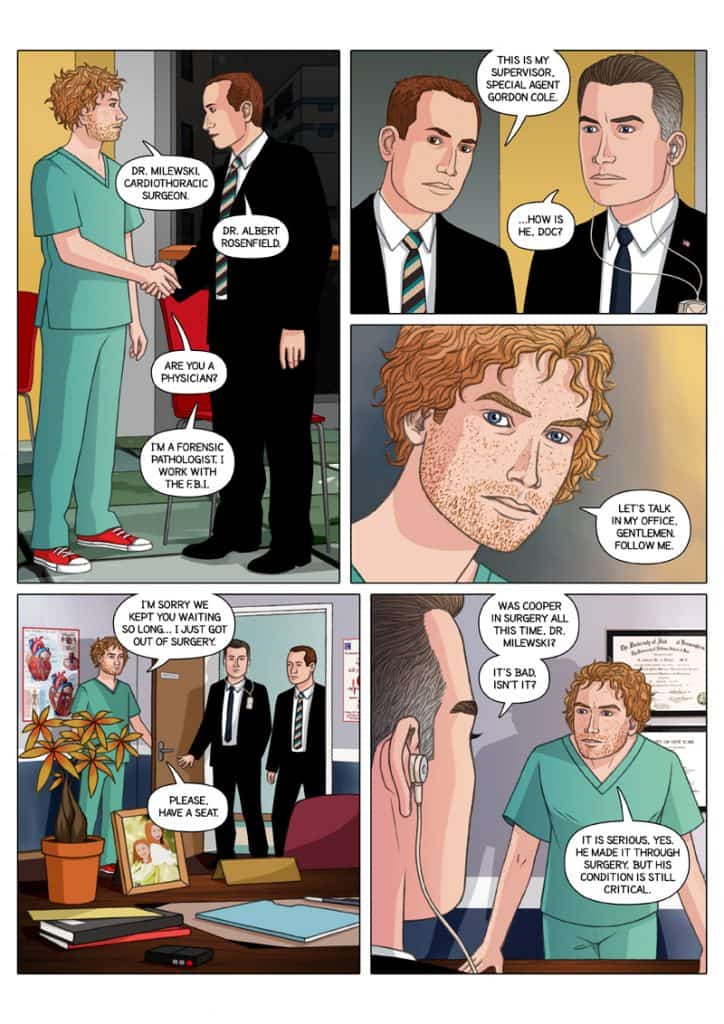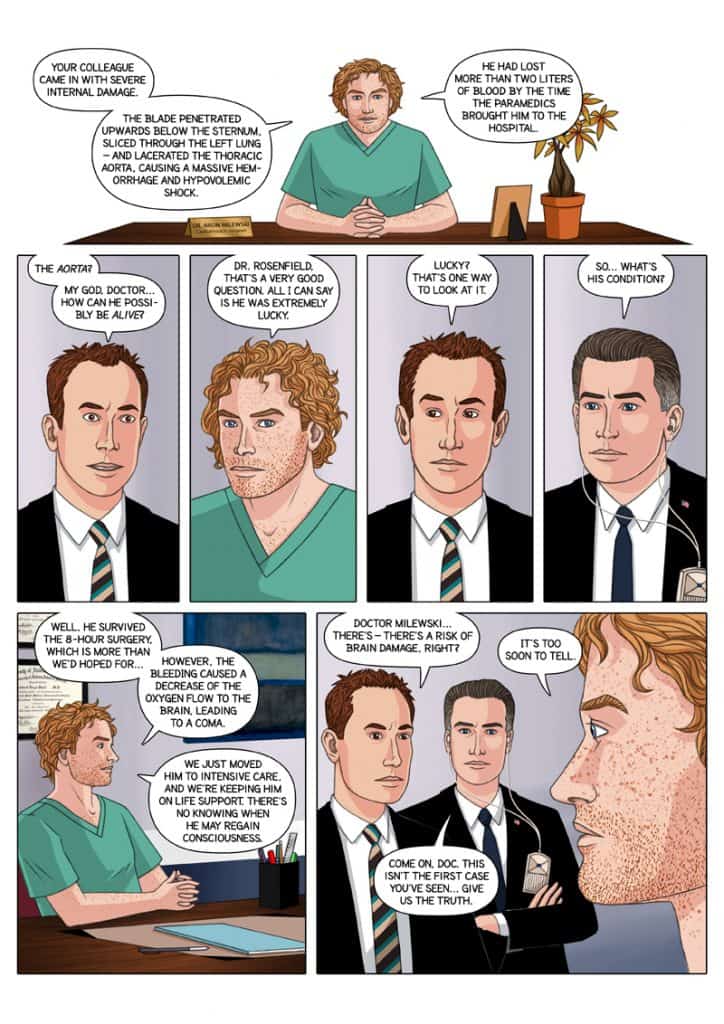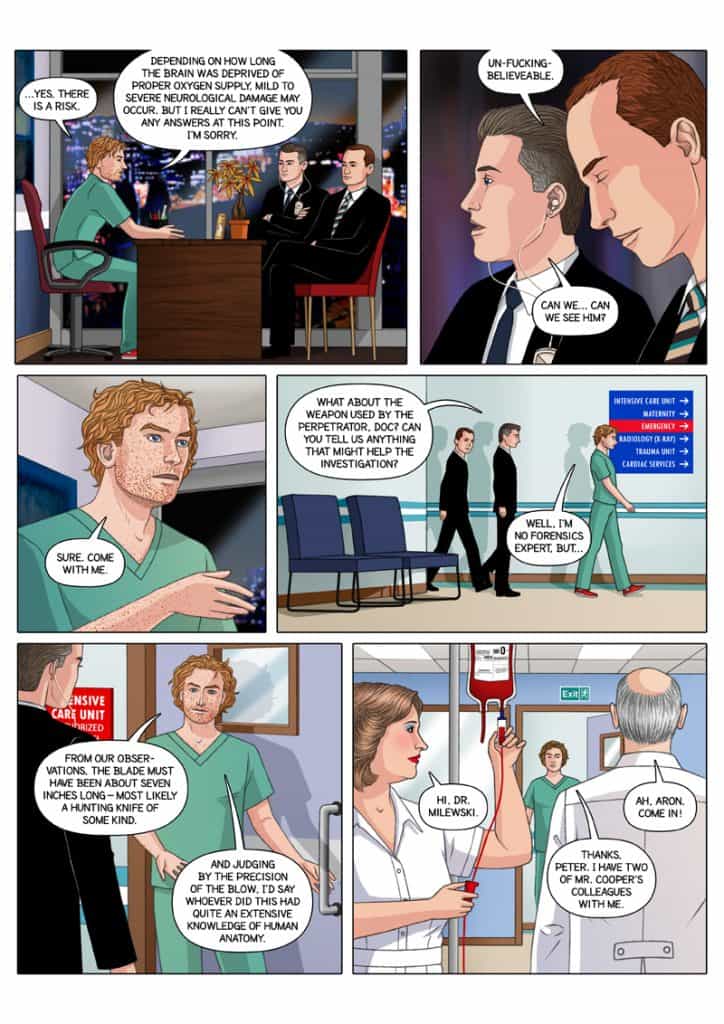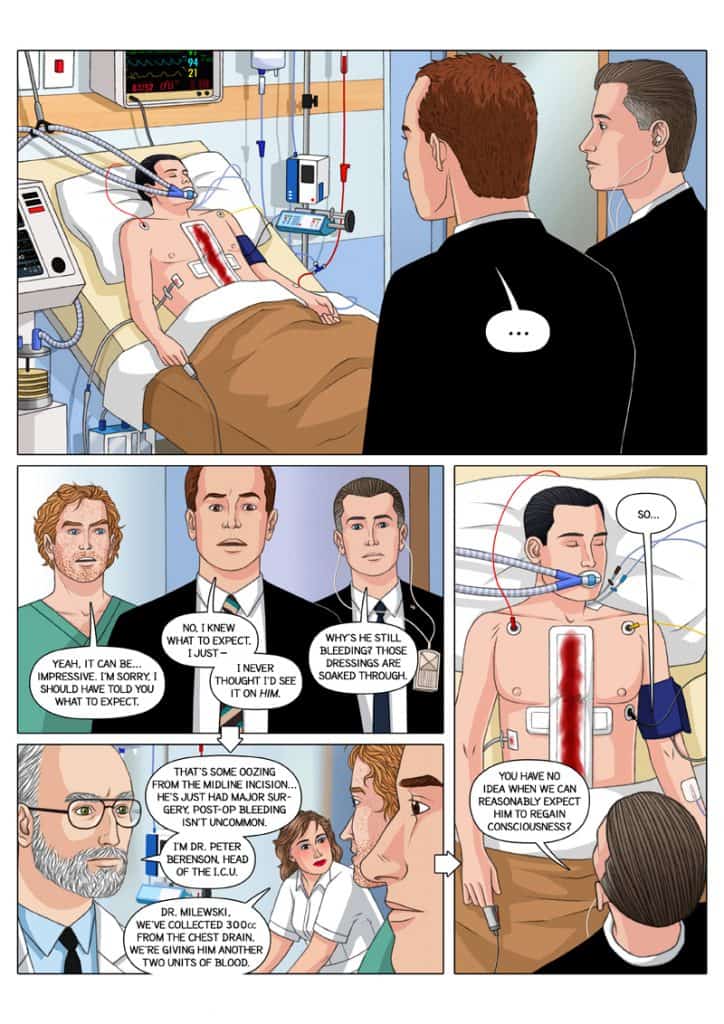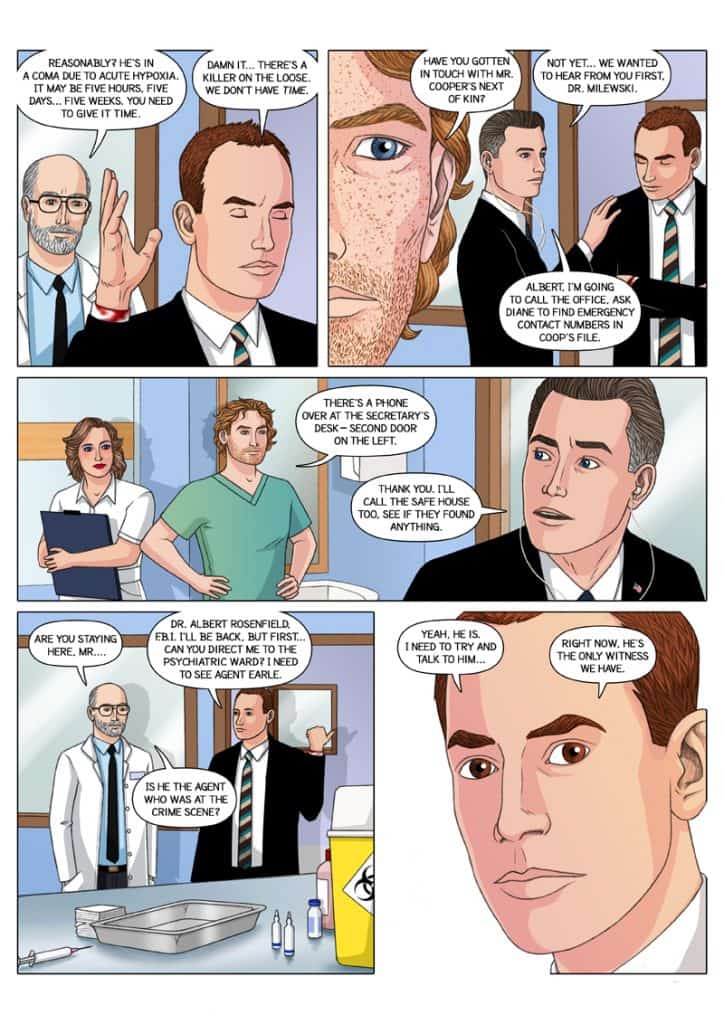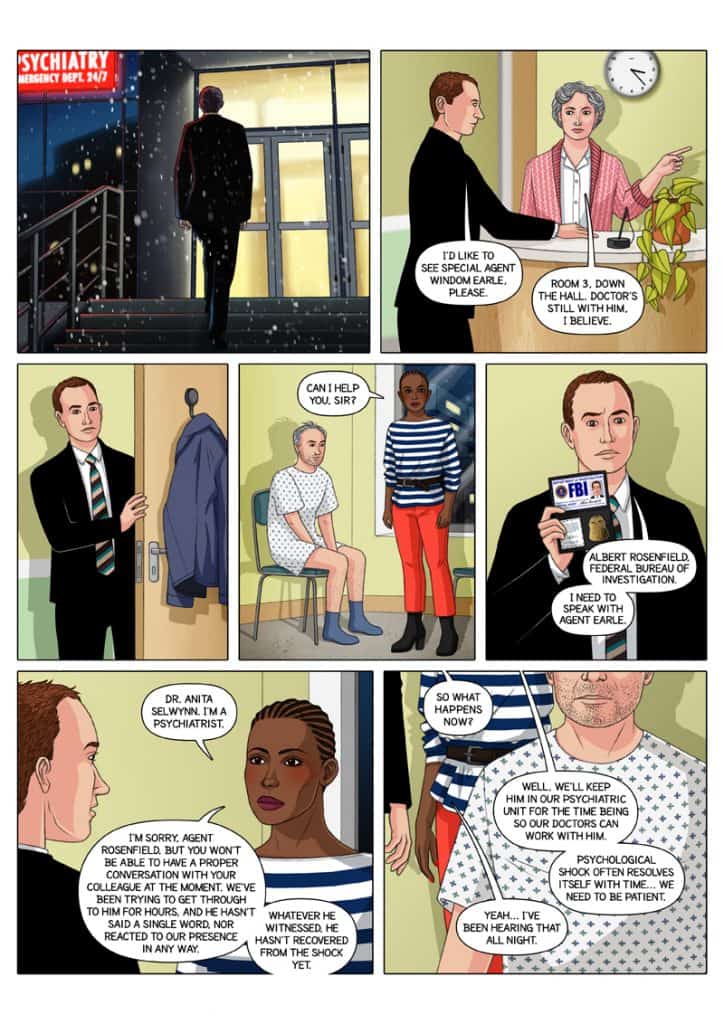 To be continued…