While wandering we saw a sign for "Twin Peaks" next to a hexayurt. When we climbed inside…
—Ian K
https://www.youtube.com/watch?v=4Mf-UVckh8M&feature=youtu.be
It is believed that there are multiple and temporary entrances to the Black Lodge, and just a few weeks ago, there seemed to be one at Black Rock Desert in northern Nevada.
A couple of Twin Peaks fans attending the Burning Man 2014 festival recreated the Red Room with its chevron floor, black sofas, Venus de Milo statue(s), a mandatory strobe light and the soundtrack on repeat for 7 days. No idea yet who's behind this camp —this video was made by a chance Black Lodge visitor— so feel free to send me the details if you know more.
This isn't the first time a little piece of the Twin Peaks universe makes a Burning Man appearance though. Back in 2010, a group of fans from the Netherlands built a Twin Freaks dome with free coffee and cherry pie, and a daily Black Lodge Freakout moment where guests were invited to release their inner doppelganger, face the choice between love and fear and get totally freaked out to some seriously freaky beats from a live DJ. Here are some photos of the Twin Freaks camp back in 2010, taken by Morgan Sully.
Black Lodge Freakout moment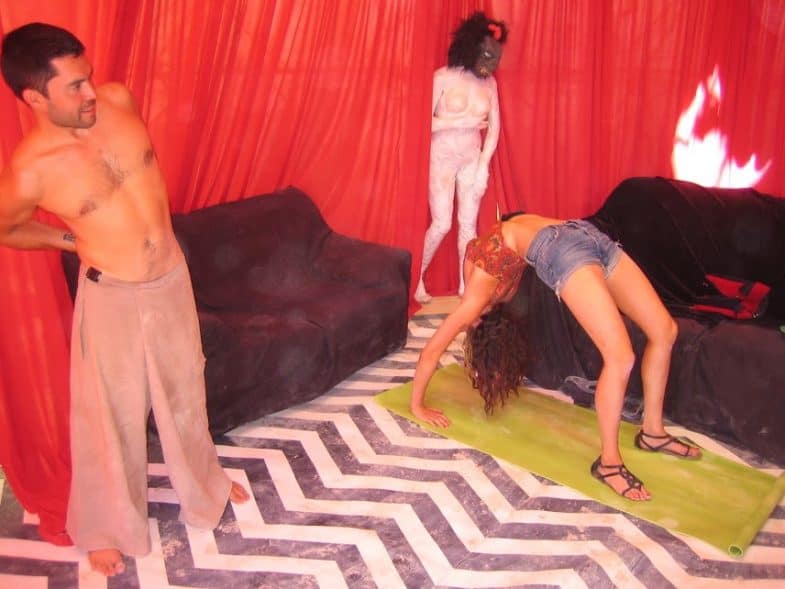 The Black Lodge at Burning Man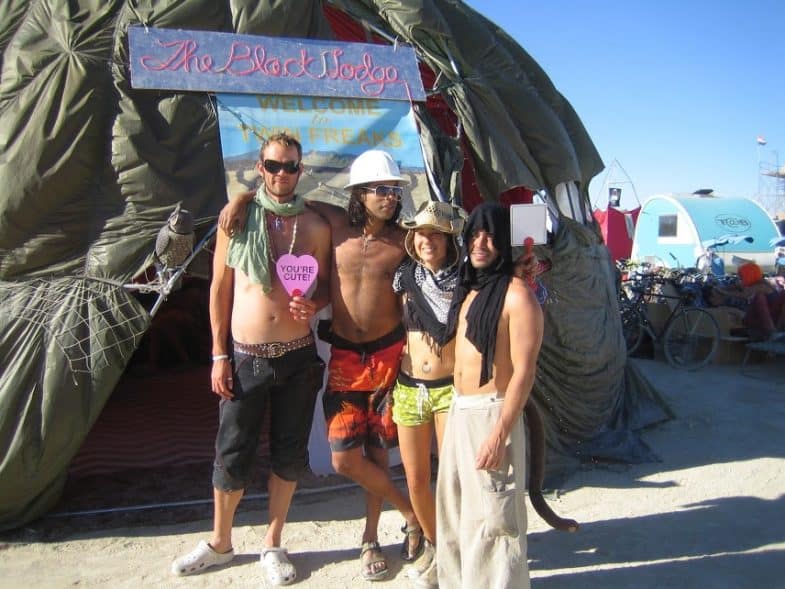 Inside the Red Room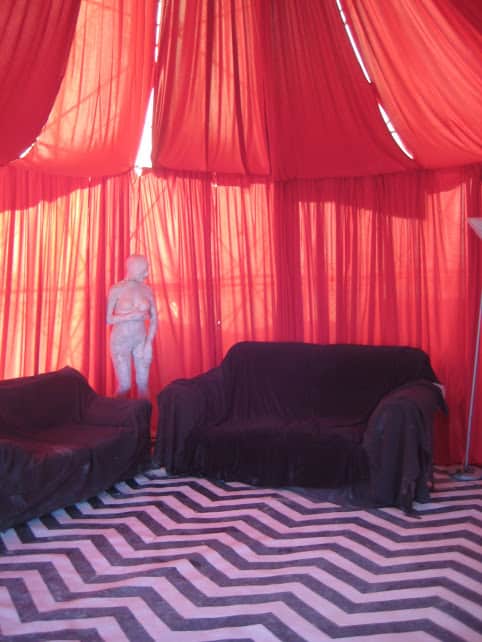 Welcome to Twin Freaks