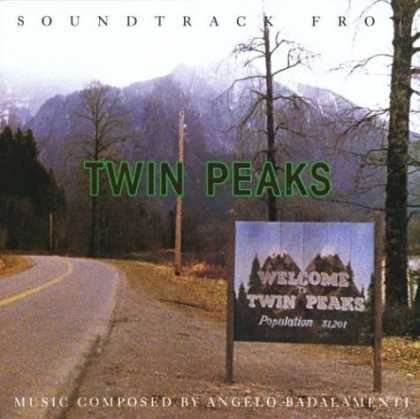 Last week, we created a one-stop page for you to listen to the entire Twin Peaks: Fire Walk With Me soundtrack anytime, any place. Today, we're sharing the original Soundtrack from Twin Peaks album in the same way. So wherever you are with an Internet connection, you can visit this page to listen to the wonderful music composed by Angelo Badalamenti for Twin Peaks television series. In 2008, the Brooklyn-born composer received the "Lifetime Achievement Award" at the World Soundtrack Awards in Ghent, and rightfully so!
If anyone knows if Mr. Badalamenti still performs these days, maybe under the radar in a Manhattan piano bar or something, please let me know! Would love to see the man play live.
From Wikipedia:
All the songs from the album were written by Angelo Badalamenti, which received the 1990 Grammy Award for Best Pop Instrumental Performance for "Twin Peaks Theme". Most of the songs are instrumental pieces, but the three songs that contain lyrics were written by David Lynch. These three songs are available on the singer Julee Cruise's album Floating into the Night. Cruise's album also contains songs that were used in the series, but are not included in any soundtrack release.
"Twin Peaks Theme"
"Laura Palmer's Theme"
"Audrey's Dance"
"The Nightingale" (vocal by Julee Cruise)
"Freshly Squeezed"
"The Bookhouse Boys"
"Into The Night" (vocal by Julee Cruise)
"Night Life In Twin Peaks"
"Dance Of The Dream Man"
"Love Theme from Twin Peaks"
"Falling" (vocal by Julee Cruise)
How Angelo Badalamenti and David Lynch composed the "Love Theme from Twin Peaks" on an old Fender Rhodes piano: