As predicted by insiders, there will indeed be a Twin Peaks panel at San Diego Comic-Con 2017.
Showtime booked a one-hour slot on Friday, July 21st at 2:45 PM in the giant Hall H, which has just over 6,100 seats. Details to follow, but you can expect cast members and possibly crew to be in attendance.
UPDATE: Special guests are Kyle MacLachlan, Tim Roth, Dana Ashbrook, Kimmy Robertson, Matthew Lillard, Everett McGill, James Marshall, Don Murray and Naomi Watts. The panel will be moderated by Damon Lindelof. Immediately following the panel, select cast members will be available for an autograph signing at the Entertainment Earth booth (#23430).
There will also be an exclusive advance screening of Part 11 on Friday, July 21 at 10 PM in room 6A (capacity: 1040) on a first-come, first-served basis.
This isn't the first Twin Peaks panel at SDCC. Back in 2014, Kimmy Robertson, Ken Ross, Charles de Lauzirika, Brian Kursar, David Grant and Ryan Adams discussed the Blu-ray release of The Entire Mystery. A video of that SDCC 2014 Twin Peaks panel is still available.
As previously reported, there will also be Comic Con-exclusive Twin Peaks merchandise available like the Black Lodge Cooper & Laura Pop! Vinyl figures from Funko, the Dale Cooper bobblehead and the Welcome to Twin Peaks monitor mate from Entertainment Earth.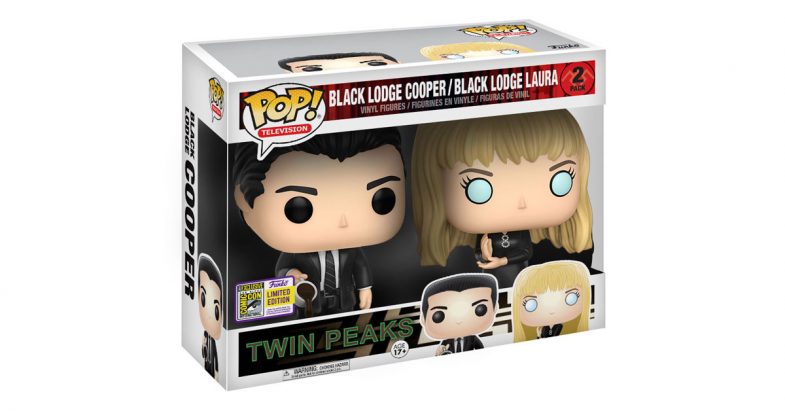 Hat tip to Deadline for the scoop on the panel.