Dean Stockwell died early Sunday morning at the age of 85. The Oscar- and Emmy-nominated actor whose career spanned over 70 years died peacefully at his home of natural causes, Deadline reports.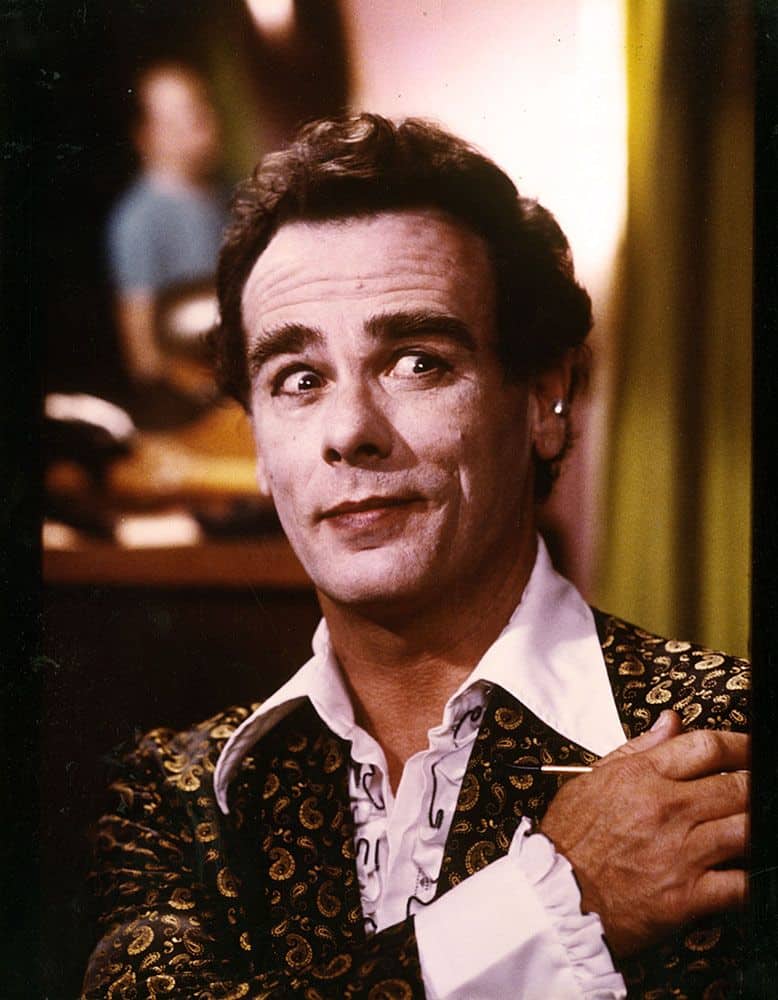 David Lynch fans will remember Dean Stockwell as Doctor Wellington Yueh in Dune (1984) and the enigmatic Ben in what is Blue Velvet's (1986) arguably most memorable (and improvised) scene.
Not everyone knows this, but Dennis Hopper was supposed to sing Roy Orbison's "In Dreams,"  but the scene ended up completely different than scripted as they started shooting it. David Lynch recalls the story in his autobiography, Room To Dream:
"Dean and Dennis go way back and were friends, and Dean was going to help Dennis work on the song and they were rehearsing. Here's Dean and here's Dennis, and we put the music on, and Dean is in perfect lip-sync. Dennis is going along fine at the beginning, but his brain was so fried from drugs he couldn't remember the lyrics. But I saw the way Dennis was looking at Dean and I thought, 'This is so perfect,' and it switched around. There's so much luck involved with this business. Why did it happen like that? You could think about it for a million years and not know it was the way to go until you saw it right in front of you.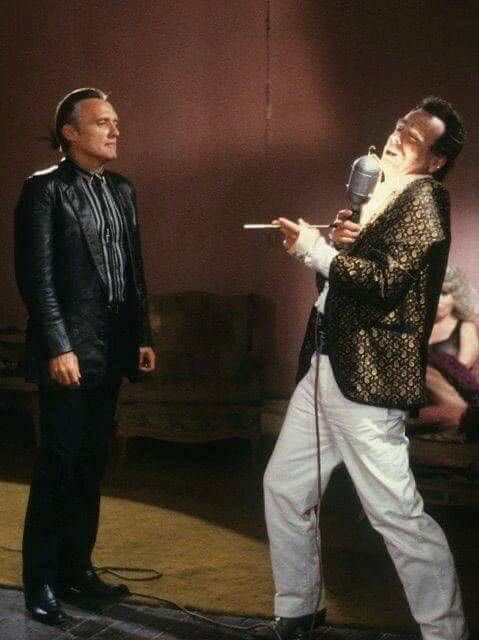 So we know now that Dean's going to sing. Frank says, 'Candy-colored clown' and puts in the cassette and Dean picks up the light. Patty Norris [the production designer] didn't put that light there. I didn't put that light there. Nobody knows where it came from, but Dean thought it was for him. It was a work light, and nothing could be better than that being the microphone. Nothing. I love it. We found a dead snake in the street around the time we shot that scene and Brad Dourif got hold of it, and while Dean was doing 'In Dreams,' Brad was standing on the couch in the background working this thing, and it was totally fine with me."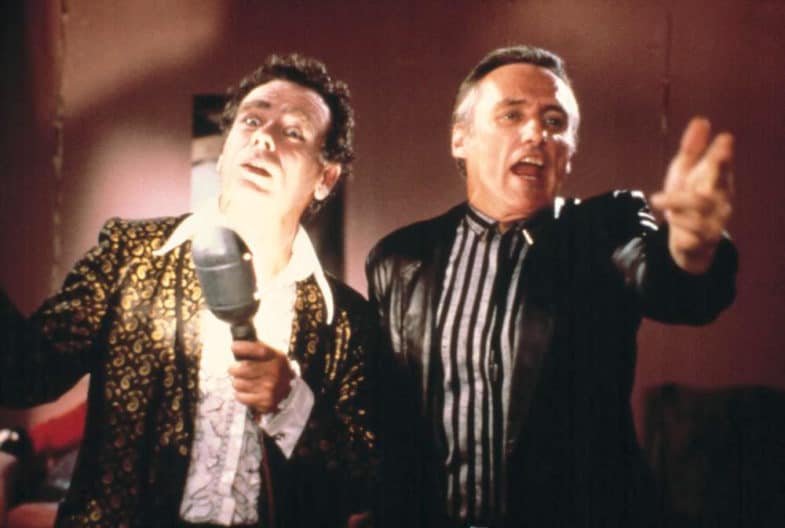 Roy Orbison – In Dreams (Lyrics)
A candy-colored clown they call the sandman
Tiptoes to my room every night
Just to sprinkle stardust and to whisper
Go to sleep, everything is alright
I close my eyes then I drift away
Into the magic night, I softly say
A silent prayer like dreamers do
Then I fall asleep to dream my dreams of you
In dreams, I walk with you
In dreams, I talk to you
In dreams, you're mine all of the time
We're together in dreams, in dreams
But just before the dawn
I awake and find you gone
I can't help it
I can't help it
If I cry
I remember that you said goodbye
It's too bad that all these things
Can only happen in my dreams
Only in dreams
In beautiful dreams