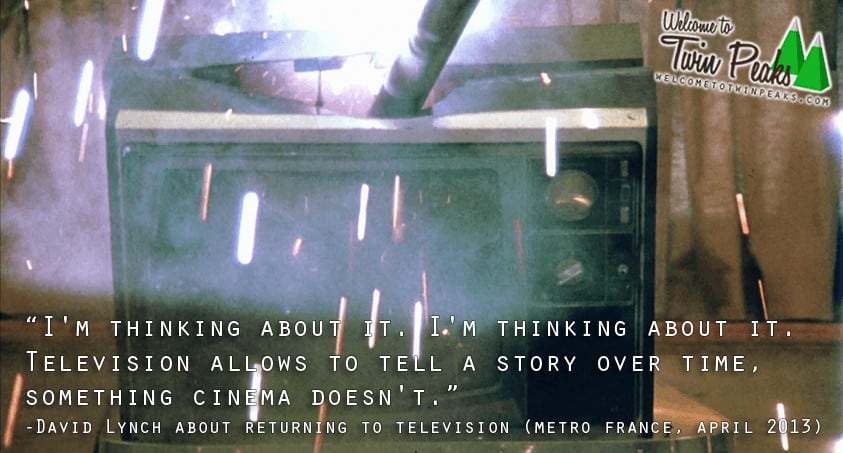 23 years ago, on April 8 1990, David Lynch and Mark Frost shook up the world with the brilliant series premiere of Twin Peaks. Today, David Lynch revealed that he's considering a return to the medium of TV.
On the occasion of attending the 5th International Thriller Film Festival in Beaune, France (April 3-7, 2013) as guest of honor, the director gave an interview to the free daily newspaper, Metro France, in which he explained that he hasn't fallen in love with an idea for a new movie yet, but that he is considering a return to television. From today's edition:
Jerome Vermelin (for Metro France): You could come back with a new series?

David Lynch: I'm thinking about it. I'm thinking about it. Television allows you to tell a story over time, something cinema doesn't. For me, the two formats will always exist, it's like painting in a square or rectangular.
HBO, Showtime, Netflix, AMC, and others… now's the time for your people to talk to his people. And Mark Frost's people. Not necessarily about a third season of Twin Peaks, but about something only this sublime tandem can create.
Pardon my French, but here's the entire article published in Metro France: