Al Strobel, who played Phillip Michael Gerard aka MIKE in Twin Peaks, has passed away yesterday, December 2, 2022, at the age of 82.
UPDATE: Al's relatives have reached out to Welcome to Twin Peaks with the request to let fans know that contrary to information in the press and on Wikipedia, he was born in Madison, WI (not Seattle, WA) on January 28, 1940 (instead of 1939). Al was 82 when he passed.
The sad news of his passing reached Welcome to Twin Peaks via a Facebook post by executive producer Sabrina S. Sutherland. "I loved him dearly," she adds.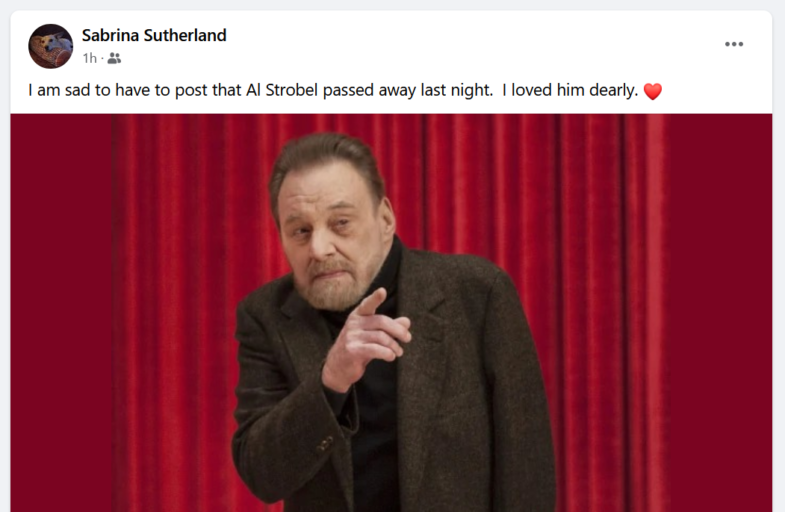 Al Strobel, who lost his arm in a car accident at the age of 17, was cast in the Twin Peaks pilot to walk out of an elevator merely as a tribute to The Fugitive's One-Armed Man, but he became more than just a reference as soon as David Lynch heard his deep voice. "And then I heard Al Strobel's voice, which is an incredible voice, and I had to write something for that voice," David Lynch remembers in Room to Dream. He then went on to write the Fire Walk with Me poem and the rest is history.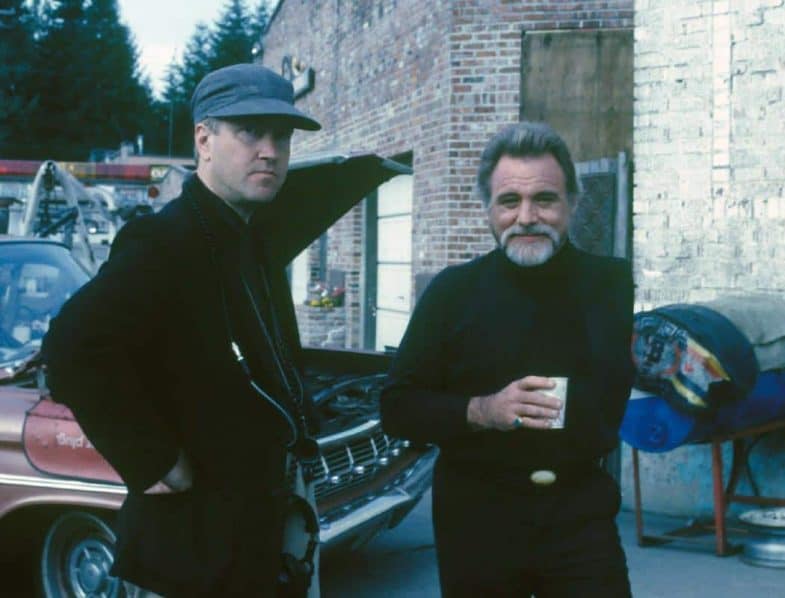 Fellow cast and crew members have responded to the sad news already. I will keep this post updated as more remembrance come in.
Kyle MacLachlan

Mark Frost
Oh no…. Dear Al… as those of you lucky enough to have met him over the years, what a warm and wonderful gentleman he was. RIP, friend https://t.co/XEsrNAYZ5V

— Mark Frost (@mfrost11) December 3, 2022
Dana Ashbrook
Sad , sad news…love Al. He was the sweetest of men. A wonderful story teller…:)? and to watch him roll a one handed cigarette- pure magic:) https://t.co/2WDSHRzrj0

— Dana Ashbrook (@DanaAshbrook) December 3, 2022
Adele Rene
I will never forget the 2018 night in Snoqualmie Falls when some of the #TwinPeaks cast met out on the veranda of our hotel. With the moon as our light, many stories were told, but it was #AlStrobel that made those stories unforgettable. A sweet soul that will be missed. #rip pic.twitter.com/vaywHPKY5F

— Adele Jones (@AdeleRene) December 4, 2022
Harley Peyton
As authentic an actor as I ever met. So precise so real. RIP. Al. https://t.co/e9Zz3FI08K

— Harley Peyton (@HarleyPeyton) December 3, 2022