On Sunday March 3rd 2013, the fourth Twin Peaks Series Retrospective panel took place at the USC's School of Cinematic Arts in L.A. Eight actors and crew members were present to talk Twin Peaks and Humberto did another great job at capturing the entire session on video.
Also check out the videos of the previous Q&A's:
Special guests: Piper Laurie (Catherine Martell), Al Strobel (Philip Michael Gerard, the one-armed man), Mary Sweeney (Script Supervisor and Editor), Tim Hunter (Director), Jeffrey Moore (Property Master), Rich Robinson (Property Assistant), Paul Trejo (Editor) and Frank Byers (Director of Photography). Moderator: Alex Ago.
UPDATE: Trojan Vision, USC School of Cinematic Arts' student television station, has added the official videos of the Q&A: part 1, part 2 and part 3.
This is an automated playlist of 7 videos. At the end of one video, just wait for it to skip to the next. Total running time: 1h30m.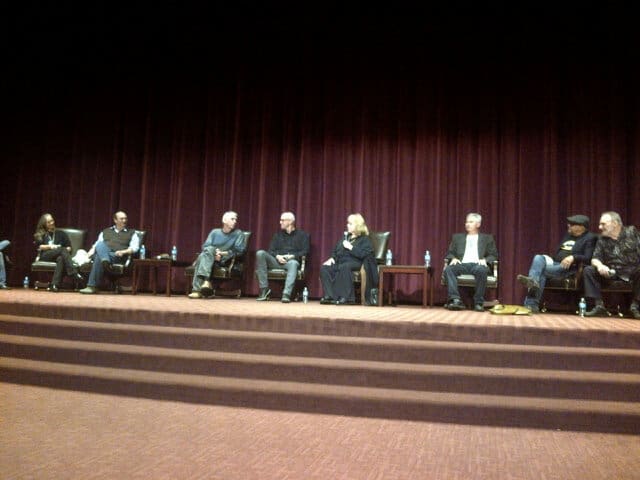 Photo by @olgalexell