Michael Lucid, who runs the Pretty Things Tumblr and Michael Lucid Presents YouTube channel, dug up and posted a bunch of fantastic old photos of his visit to the Twin Peaks set at the Van Nuys sound stage back when they were filming the second season episode in which Maddy Ferguson and Donna Hayward try to steal Laura Palmer's secret diary from Harold Smith. These photos, taken in 1990 when Michael was just a 12-year-old kid, are a wonderful blast from the past and a great way to continue the currently ongoing "25 Years Later" celebration!
Thanks for sharing these, Michael! Hat tip to @OneInchThoughts and John Kiely for pointing me there.
UPDATE (August 2014): Added a few more photos from Michael's visit to the Twin Peaks set.
I'll See You Again In 25 Years – My Visit To The "Twin Peaks" Set In 1989
I've unearthed these pics of me as a goofy 12-year-old visiting the set of "Twin Peaks" in 1990. My mom won a raffle at my LA elementary school where the prize was to visit the set – they were shooting the beginning of Season 2 at the time, and they had moved their location from the Pacific Northwest to sound stages in Burbank, CA, where they had re-created all of the iconic "Twin Peaks" locations. The most surreal thing was that often the sets were built side-by-side, so I was able to step directly from One Eyed Jacks into Benjamin Horne's office into Laura Palmer's living room. The locations seen here are: Harold the meals-on-wheels hermit's house (with Donna, Maddy and Harold), me with Mike the One Armed Man, The Double R Diner, Laura Palmer's living room, One Eyed Jacks, the sheriff department's jail, the piano in Donna's living room, and Benjamin Horne's office. On the day I visited, they were shooting the scene of Harold scratching his face menacingly with the rake – it adds a bit of amusing context to know that while Harold was raking his face, this funny-lookin' kid was watching from off-camera! – Michael Lucid
Michael with Lara Flynn Boyle (Donna), Sheryl Lee (Maddy) and Lenny von Dohlen (Harold)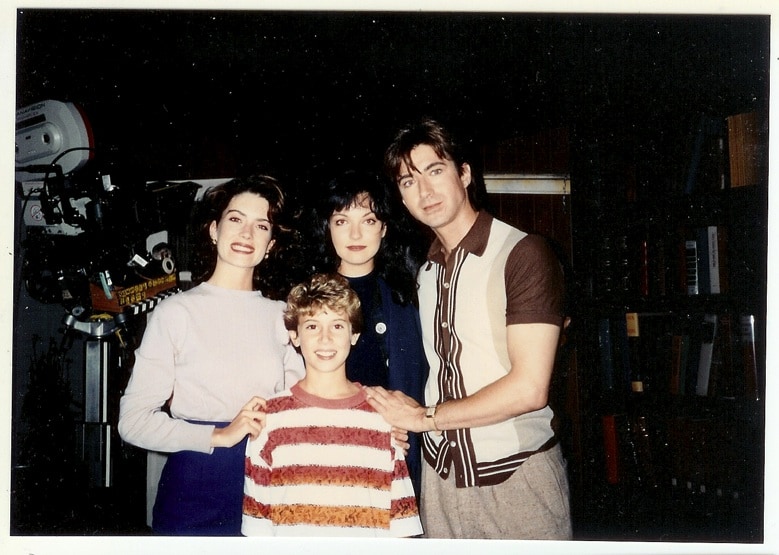 Michael meets Al Strobel (Phillip Gerard, aka MIKE aka The One-Armed Man)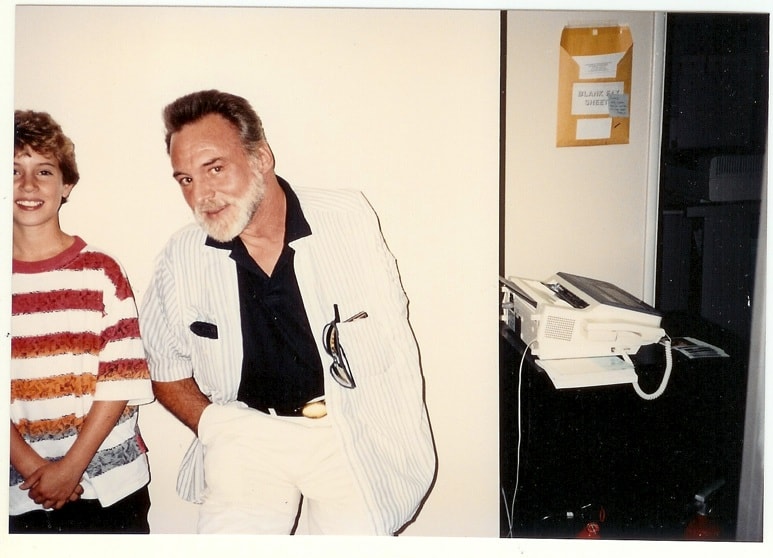 Michael behind the counter of the Double R Diner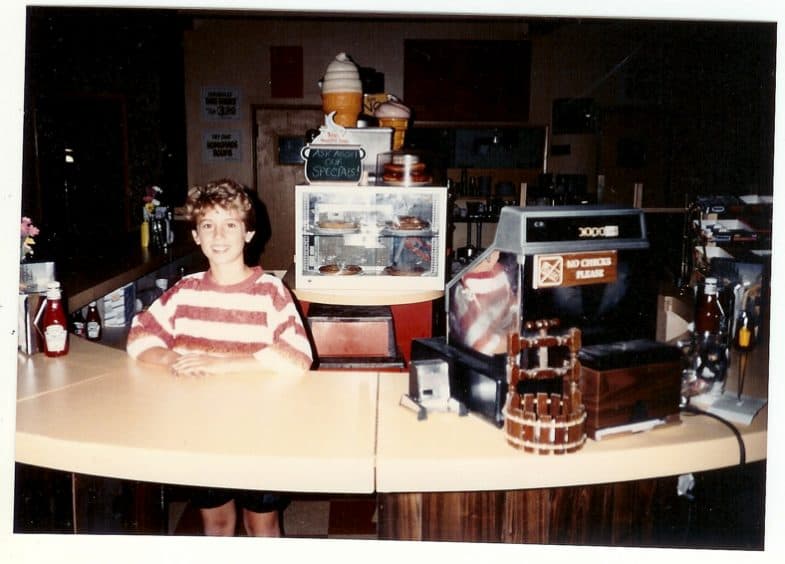 Michael at the Palmer residence holding Laura Palmer's famous homecoming queen portrait.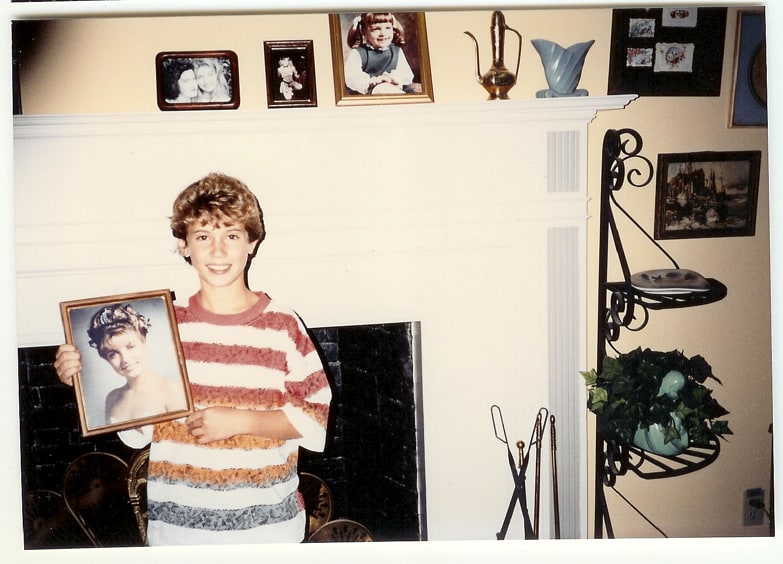 Michael at the One Eyed Jack's casino and brothel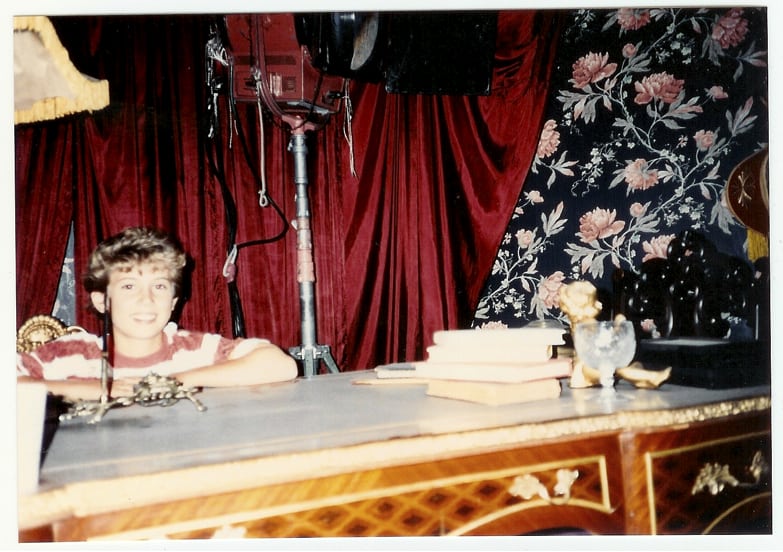 Michael inside the Sheriff's Dept. holding cell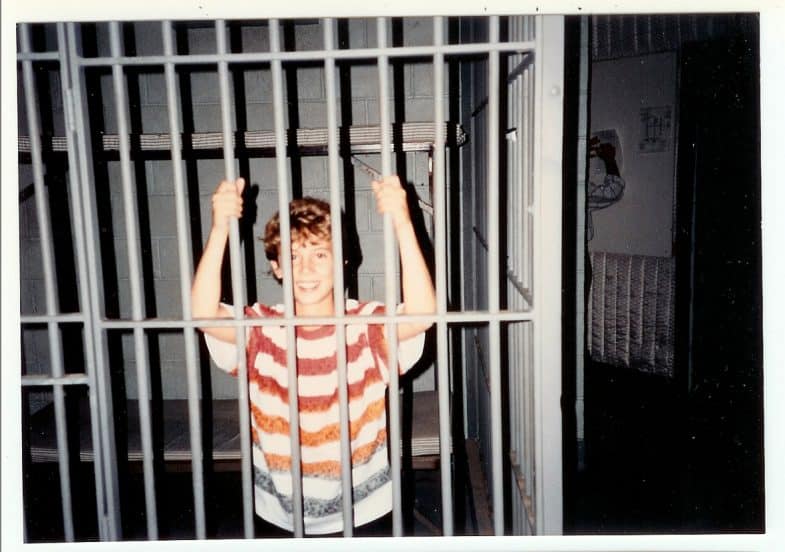 Michael behind Gersten Hayward's piano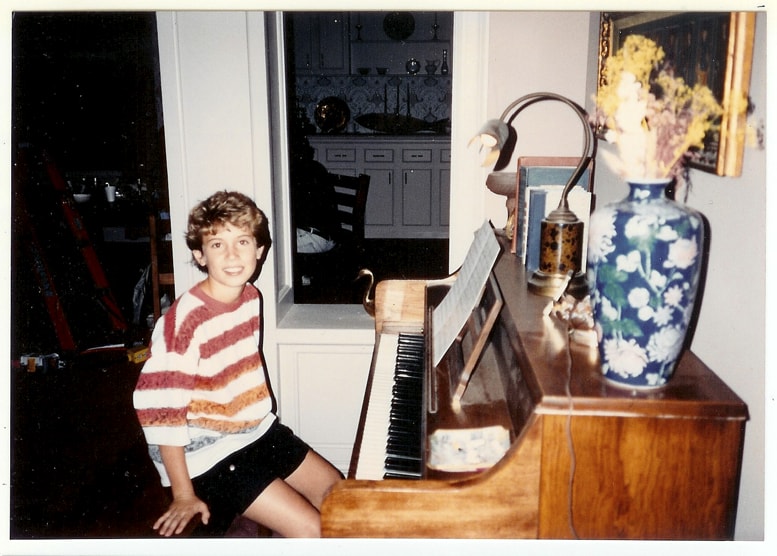 Michael at Ben Horne's desk inside the Great Northern Hotel

Michael in the study of the Blue Pine Lodge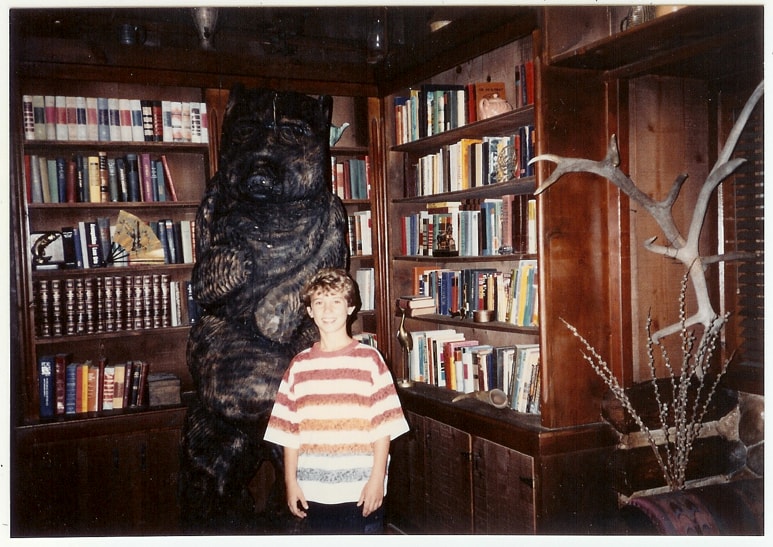 Michael at the Roadhouse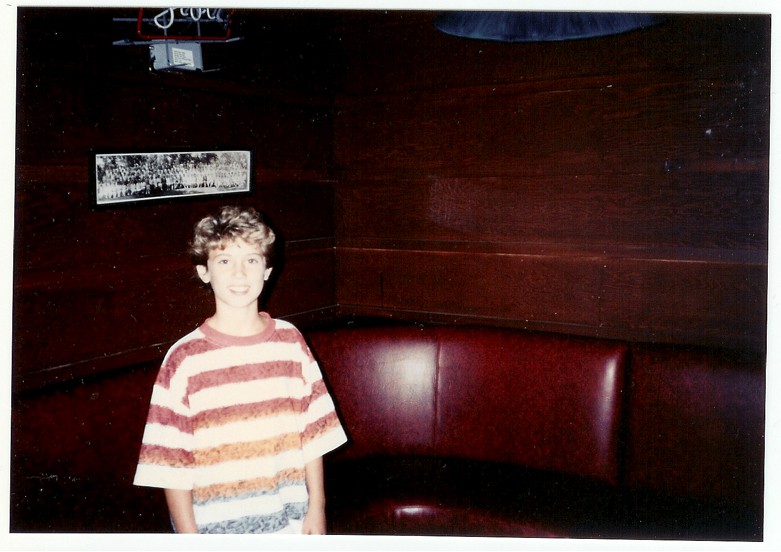 Michael next to Benjamin Horne's fireplace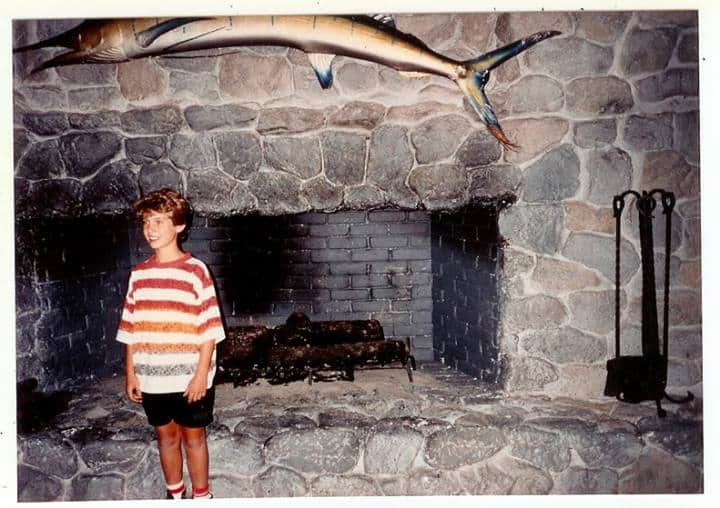 Michael at the front entrance of the Twin Peaks Sheriff's Department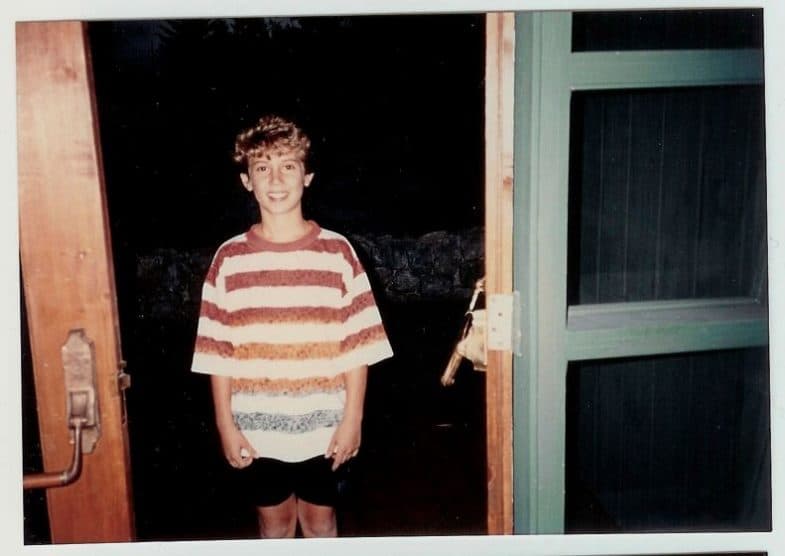 Michael inside the Johnson house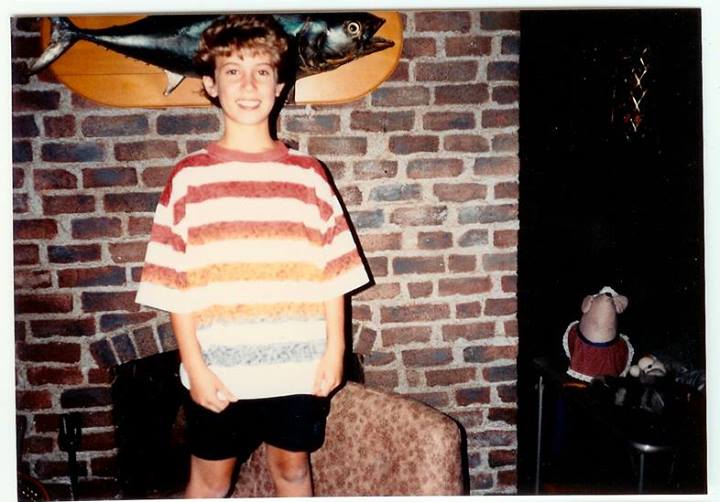 Michael in the Great Northern Hotel lobby