American actress and dancer Galyn Görg passed away at the age of 55 on July 14, 2020. She succumbed to cancer the day before her 56th birthday.
Twin Peaks fans remember her as Jean Renault's lover and Blackie's sister, Nancy O'Reilly. Appearing in two episodes (Episode 10 and Episode 12), she shared scenes at One Eyed Jacks with Michael Parks, Kyle MacLachlan, Sherilyn Fenn, Victoria Catlin, and Don Amendolia. Nancy O'Reilly did not return in Season 3.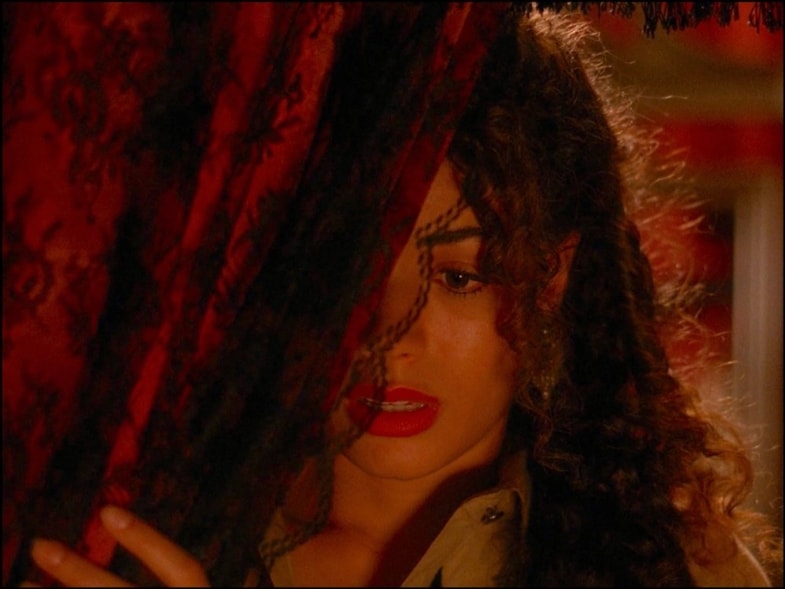 In 2019, when she was asked on Twitter whether her character was still plotting revenge on Dale Cooper, she confirmed with a tweet.
Yes…..!!!!!! ????#TwinPeaks

— Galyn Görg (@GalynGorg) September 3, 2019
Here's the Twin Peaks reel Galyn Görg (pronounced "George") uploaded to her YouTube channel in 2017.
Her first claim to fame was an appearance as a dancer in ZZ Top's popular music video for Sharp Dressed Man, which, coincidentally, was a song played at the Roadhouse in the 3rd season of Twin Peaks. Other notable credits include Robocop 2, Point Break, The Fresh Prince of Bel-Air, and Mark Frost's Storyville.
Her friends and family invite everyone to share their memories on a GoFundMe page in Galyn's honor.