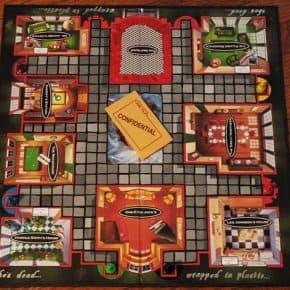 Leo Johnson in his kitchen with a soap sock? Dr. Jacoby with a coconut at The Great Northern? This Twin Peaks version of Clue should become a real thing!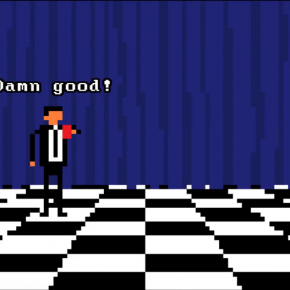 With references to owls, coffee, and Sheryl Lee, it's a tribute to the world of Twin Peaks as much as it is to early '90s graphic adventure games.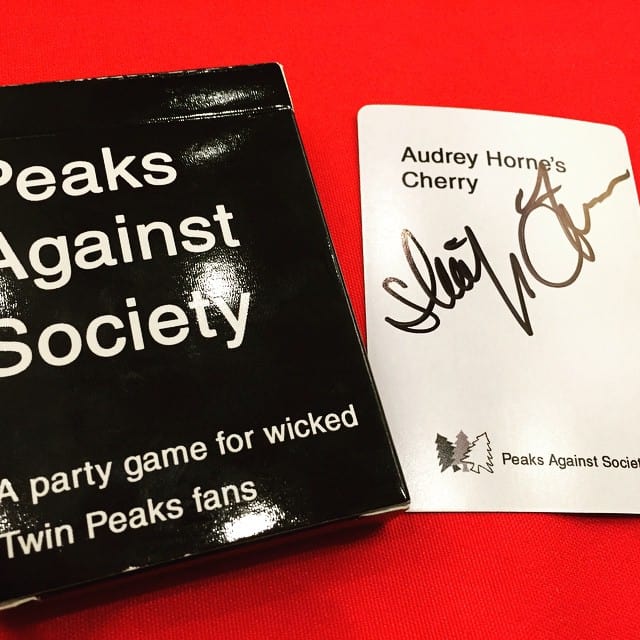 Harry, I'm going to let you in on a little secret. Every day, once a day, give yourself _________________. Answer: The Twin Peaks expansion pack for Cards Against Humanity!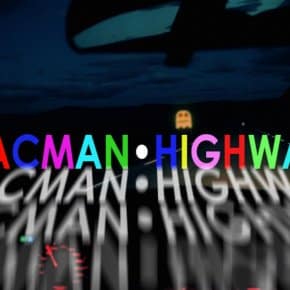 Pac-Man Highway does the unlikely job of marrying 1980 arcade game Pac-Man with the title sequence of David Lynch's Lost Highway.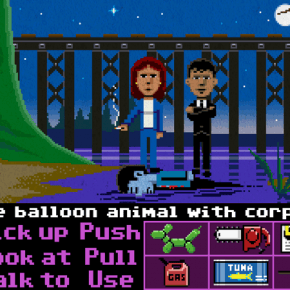 The way Maniac Mansion is a parody of the B horror genre, Thimbleweed's a send-off of Twin Peaks and the X-Files, with some True Detective and a dash of Stephen King thrown in.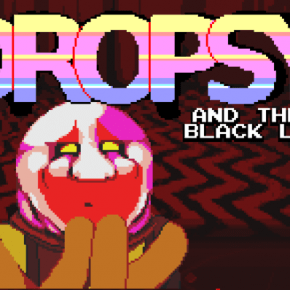 Dropsy, an indie adventure game with a Lynchian dreamworld and Twin Peaks influences.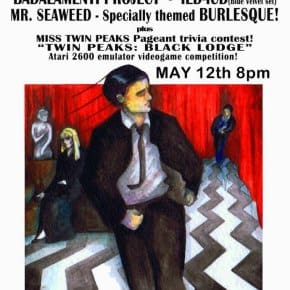 The 7th edition of the Baltimore-based David Lynchfest is happening May 12th 2012. There will be musical performances by Badalamenti Project, IED-IUD (a Blue Velvet set) and Mr. Seaweed, a themed burlesque, a Miss Twin Peaks pageant trivia contest, and a Black Lodge Atari 2600 video game competition.
A YouTube user and Twin Peaks fan called tattooedgirl001 undeniably seems to know her way around The Sims! Using the cameraman mode of the 3D life-simulation game by Maxis, she recreated the final scenes from the television show as well as the movie.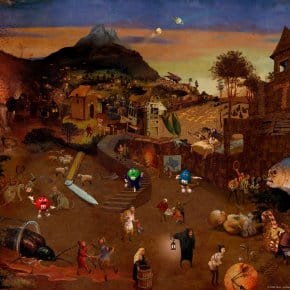 There are 50 references to dark movies hidden in this creepy painting by M&M's. Naturally, a few of them are films by David Lynch. Can you find them (without cheating)?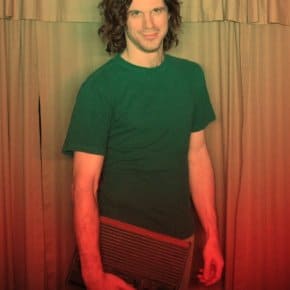 An interview with Jak Locke, the creator of Black Lodge, the Atari 2600-style Twin Peaks action game.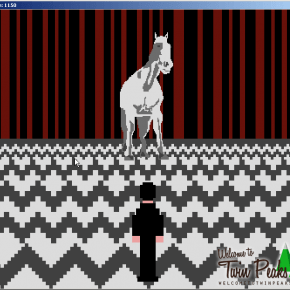 The Black Lodge is an Atari 2600-style action game for PC and Mac, created by Jak Locke as a love letter to both retro gaming and Twin Peaks.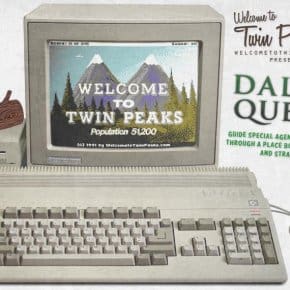 A vintage magazine ad for Dale's Quest, the Twin Peaks adventure game that never existed.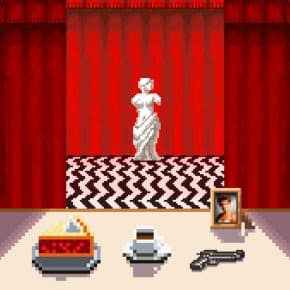 I remember when I was a kid, you know, dividing my heaps of leisure time between Princess Zelda and Laura Palmer, I always hoped somebody would make a game adaptation of Twin Peaks. And for a while, there were indeed crazy rumors going around that Hi Tech Expressions was to release a Twin Peaks video...