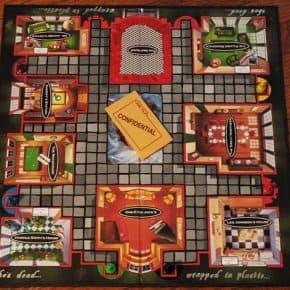 Leo Johnson in his kitchen with a soap sock? Dr. Jacoby with a coconut at The Great Northern? This Twin Peaks version of Clue should become a real thing!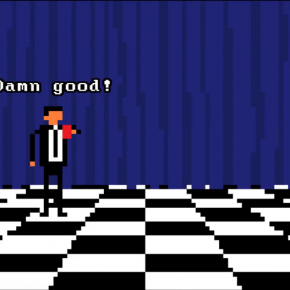 With references to owls, coffee, and Sheryl Lee, it's a tribute to the world of Twin Peaks as much as it is to early '90s graphic adventure games.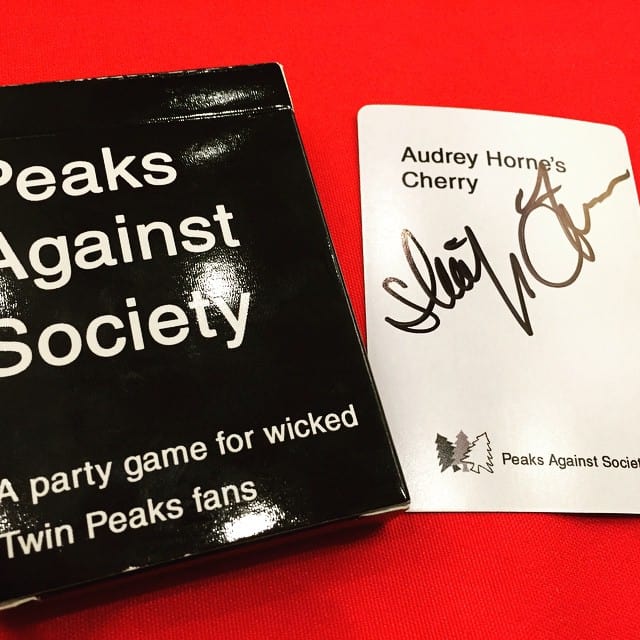 Harry, I'm going to let you in on a little secret. Every day, once a day, give yourself _________________. Answer: The Twin Peaks expansion pack for Cards Against Humanity!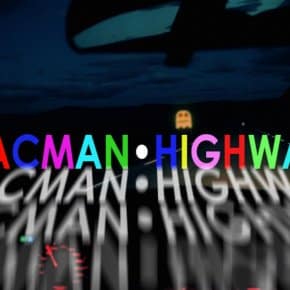 Pac-Man Highway does the unlikely job of marrying 1980 arcade game Pac-Man with the title sequence of David Lynch's Lost Highway.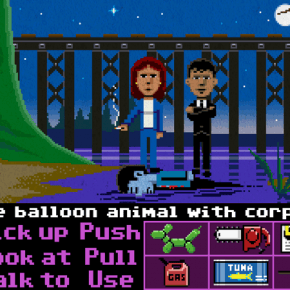 The way Maniac Mansion is a parody of the B horror genre, Thimbleweed's a send-off of Twin Peaks and the X-Files, with some True Detective and a dash of Stephen King thrown in.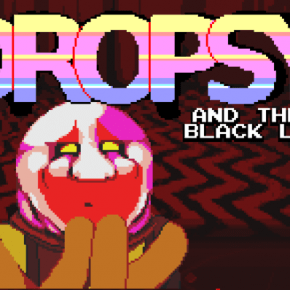 Dropsy, an indie adventure game with a Lynchian dreamworld and Twin Peaks influences.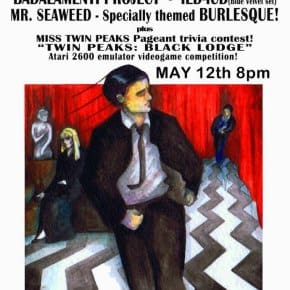 The 7th edition of the Baltimore-based David Lynchfest is happening May 12th 2012. There will be musical performances by Badalamenti Project, IED-IUD (a Blue Velvet set) and Mr. Seaweed, a themed burlesque, a Miss Twin Peaks pageant trivia contest, and a Black Lodge Atari 2600 video game competition.
A YouTube user and Twin Peaks fan called tattooedgirl001 undeniably seems to know her way around The Sims! Using the cameraman mode of the 3D life-simulation game by Maxis, she recreated the final scenes from the television show as well as the movie.