Three years ago today, not coincidentally on David Lynch's birthday, I shared the first Welcome to Twin Peaks blog post with a few friends and family members. Little did I know my fandom side project would get a bit out of hand…
Let's take a quick look at the past 365 days. More than half a million unique visitors from 196 countries around the world found their way to this site. That's more than 2.5 times the number of people who stopped by for a slice of cherry pie in WTTP's sophomore year! @ThatsOurWaldo is now followed by 9,654 tweeps, which is over twice the number of followers Jacques Renault's pet bird had last year. And most spectacularly, the Welcome to Twin Peaks Facebook page grew almost seven times in size during its junior year: from 6,876 to 47,445 Likes. That fantasy population of 51,201 is now definitely within reach!
Our top 3 most viral blog posts of 2013: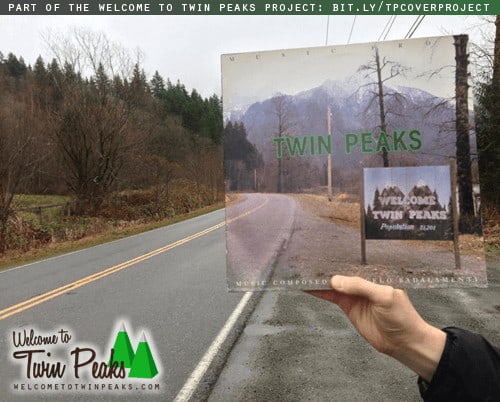 Some of the past year's best moments:
Jen Lynch and Sheryl Lee (by proxy) expressed their full support of an audio book version of the Secret Diary of Laura Palmer, plus over 4,000 of you requested it from Amazon/Audible. Fingers crossed that this is actually going to happen!
Dozens of people contributed to the ongoing Welcome to Twin Peaks photo project. An overview of submitted photos so far will be presented soon!
Remember Dale Cooper's sudden appearance at Coney Island? Will he return for good 25 years later?
So many exciting things happened behind the scenes as well: from judging a Twin Peaks Halloween party over getting a call from David Lynch's office (and that's all I'm saying) to being shortlisted as one of Popcandy's favorite sites of 2013. And I'm leaving out tons of other damn fine moments.
Thank you so much for your repeated visits and please keep sharing and tweeting from Welcome to Twin Peaks as much as you can. Several great things have already been laid out for 2014, so make sure to stick around!
Meanwhile, join the celebration with a Welcome to Twin Peaks cupcake courtesy of Cake O' Clock…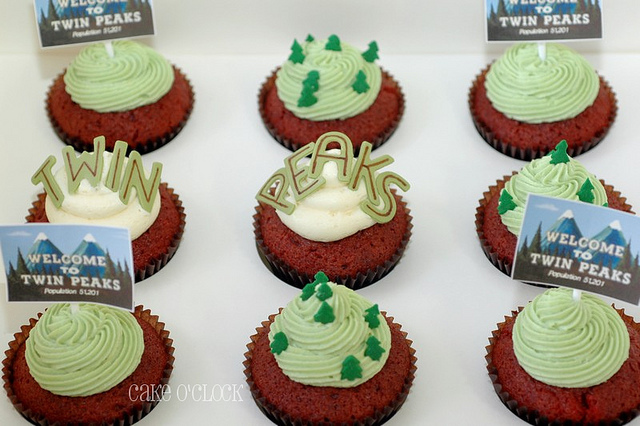 …and enjoy this vintage photo of David Lynch, also 3 years old, collecting firewood (what else?) with his father Donald Lynch in Sandpoint, Idaho (via Yan Céh).