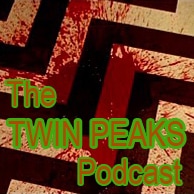 Another episode of the Twin Peaks Podcast is now available. In fifty-four minutes, the podcast crew analyses episode 4 ("Rest In Pain"), written by Harley Peyton and directed by Tina Rathborne. Oh, and thanks for the shout-out, Matt!
[wpaudio url="http://hw.libsyn.com/p/1/d/7/1d7f4e5c4928fc4a/Episode_04_-_Rest_in_Pain.mp3″ text="Twin Peaks Podcast #4″]
» Be sure to join the podcast's Facebook Group if you want to comment or contribute.