Producer/Actor Rex Steven Sikes talks with celebrities, film makers, and friends about how to make movies and television. Rex Sikes' Movie Beat is a Master Class in film & Tv making. Listen in as film & TV personalities discuss their goals, challenges and surprises from conception to finished product. Rex will take you inside and behind the scenes on REX SIKES' MOVIE BEAT. So whether you are a film maker or a fan you will enjoy these conversations.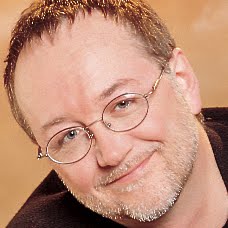 In his most recent podcast, Rex Sikes talks to Mark Frost about writing, the current state of American film and television, his upcoming projects, and of course, working with David Lynch on Twin Peaks. So if you want to hear Mark's answer as to why Twin Peaks is still so relevant in 2011, you can listen to the entire show here:
[wpaudio dl="0″ url="http://blogtalk.vo.llnwd.net/o23/show/2/375/show_2375901.mp3″ text="Rex Sikes' Movie Beat chats with producer Mark Frost"]
Rex also invited Mark Frost to a second Movie Beat episode, so stay tuned. AND… thank you very much for the accolade, Mark!