Oops! No results, try changing your search!
Just like there's no official Twin Peaks video game, there's no such thing as a Twin Peaks pinball machine either. Perhaps a cool challenge for graphic designers to create and send me a mockup of a Twin Peaks themed playfield?
Being a pinball fanatic of sorts, I've always been curious about the two pinball machines near the entrance of the Roadhouse. Check them out in the back of the set in the second season's episode 9 ("Arbitrary Law").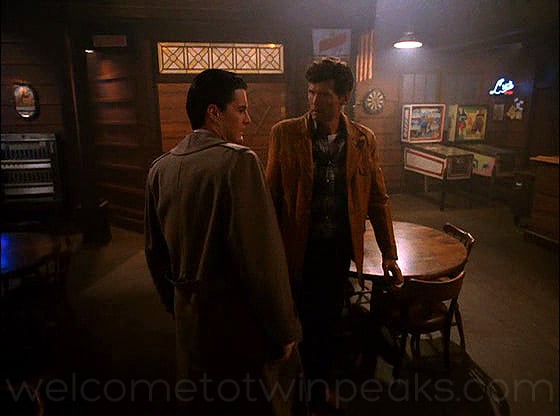 A closer look (and they switched places) in another episode…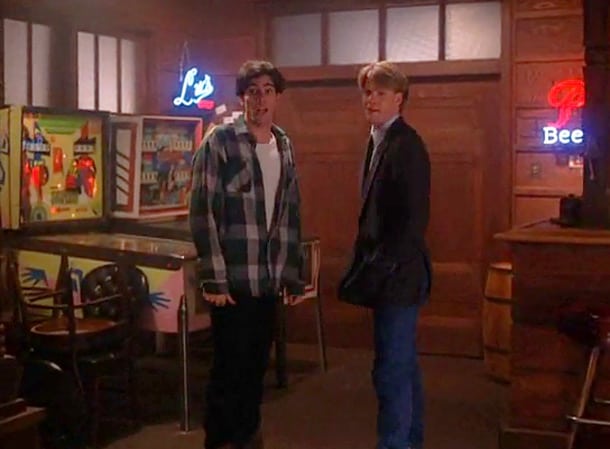 Thanks to the plethora of information available on the Internet Pinball Machine Database, it wasn't that hard to identify the pinball tables.
The left one is Shangri-La released by Williams in 1967.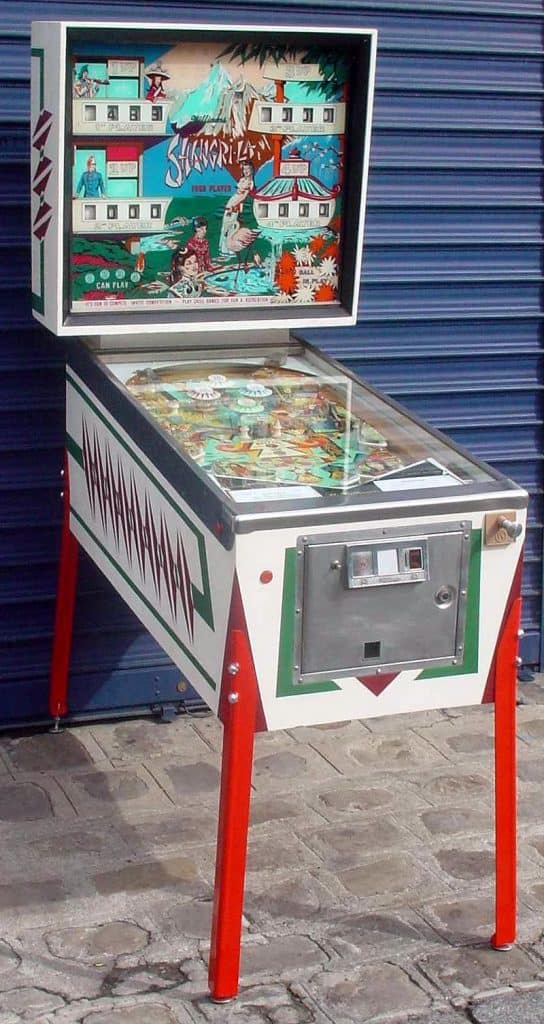 (Image by Raphael Lankar)
You can see the side of the cabinet has been repainted a bit for its on-screen use. Now take a look at the backglass. Notice the mountains in the background? As with so many Twin Peaks props, the set decorator and prop master (respectively Kerry Oaksmith and Jeffrey Moore for this episode) had a keen eye when choosing this table.
The other pinball machine is called Suspense (released by Williams in 1969), which is nothing more than the perfect description for the scene it appears in (i.e. the gathering of all of Laura's murder suspects at the Roadhouse).
Or… is that Laura Palmer running down the corridor?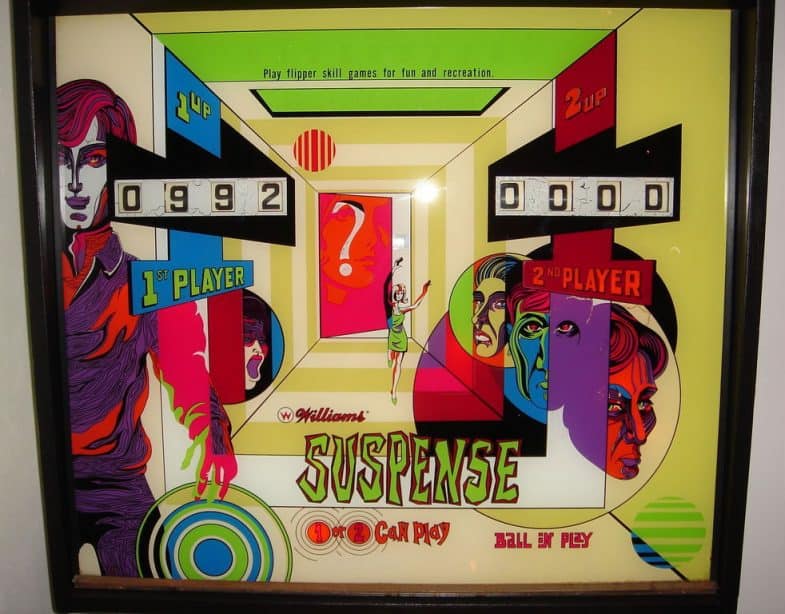 Image by Marcel Roth