Though I've collected replicas of Twin Peaks props for a few years, the onset of the COVID-19 pandemic kicked my hobby into high gear. I used my shelter-in-place downtime to dive deeper into researching props and set pieces from the series, and in April 2020 I started the @twelverainbowtrout Instagram page to share my findings. My goal was to create a fuller picture of the work the art department did to bring this timeless series to life – and maybe turn my house into something of a Twin Peaks museum in the process. As my appreciation for these details grew, I longed to add something screen-used to my collection.
That wish came true a year later when I was alerted to a post on Craigslist: Nadine Hurley's original rowing machine was up for sale. This piece was prominently featured in a Lynch-directed scene where Nadine becomes so furious at Ed for trampling her drape runners that she crushes the rower's metal arms. Obviously, I couldn't miss this opportunity. I made arrangements with the seller and drove six hours south to pick it up.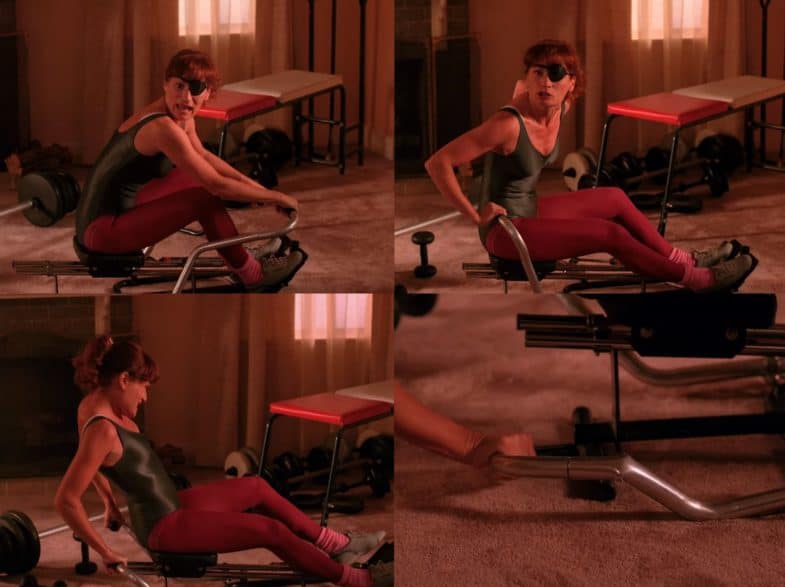 I masked up and met John Root in his driveway in South Pasadena. Despite selling the rowing machine to make space in his home, he still seemed excited about it. John recalled seeing an advertisement for the Twin Peaks Memorabilia Sale in a magazine. On November 16, 1991, he went to Van Nuys to check it out. Since the selection in the warehouse was already picked over by the time he arrived, he was surprised a prop as important as Nadine's rowing machine wasn't yet claimed. He purchased it and kept it safe for nearly 30 years.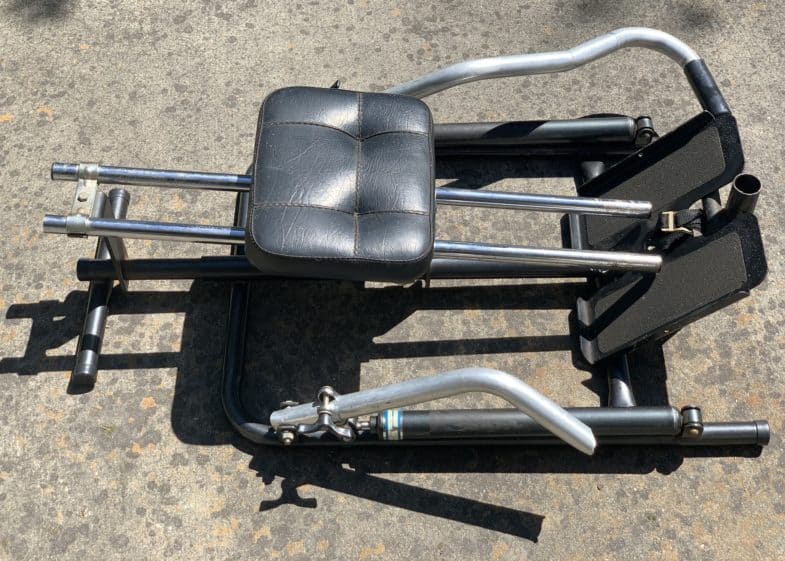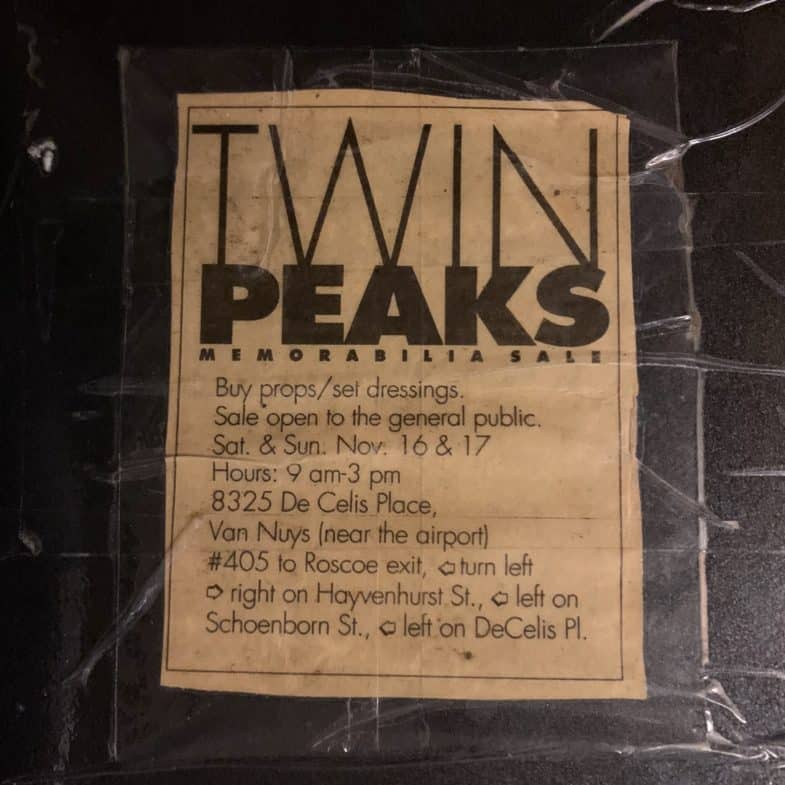 Incredibly, he had the foresight to have the item authenticated by Debby Trutnik (David Lynch's former assistant) who signed off on the receipt. The receipt and advertisement have been taped to the bottom of the footrest ever since. After chatting with John about Twin Peaks for a few minutes, we loaded the prop into my trunk and said goodbye. I was eager to get it home and take in all of the details.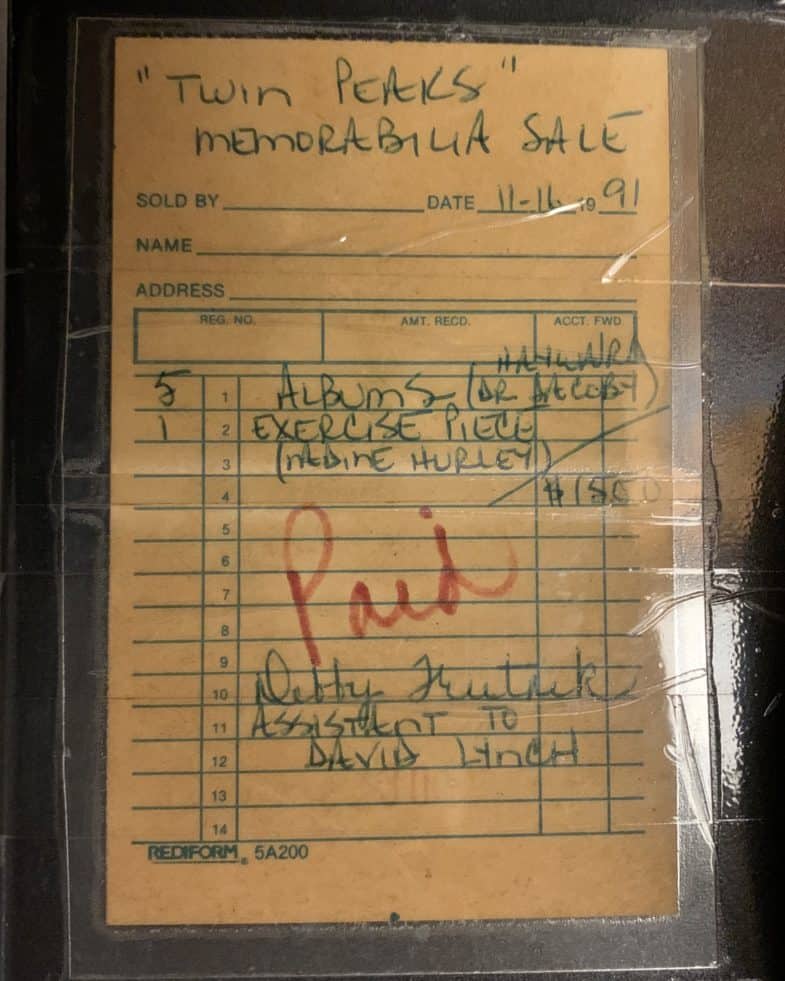 ---
GOTTA WRITE?
You are enjoying a guest post by Twin Peaks collector Vinnie Guidera. Do you own a prop from a David Lynch project? Do you live inside a dream David Lynch set? Share your story with tens of thousands of fans here at Welcome to Twin Peaks and shoot me a message.
---
I pored over the machine for any identifying information. I found a sticker below the seat which indicates that it was made by Allegheny International Exercise Co. On the top of one of the support bars, a second sticker with a Sears Figure Control Shop logo appears to have been altered with a black marker in case the camera caught it.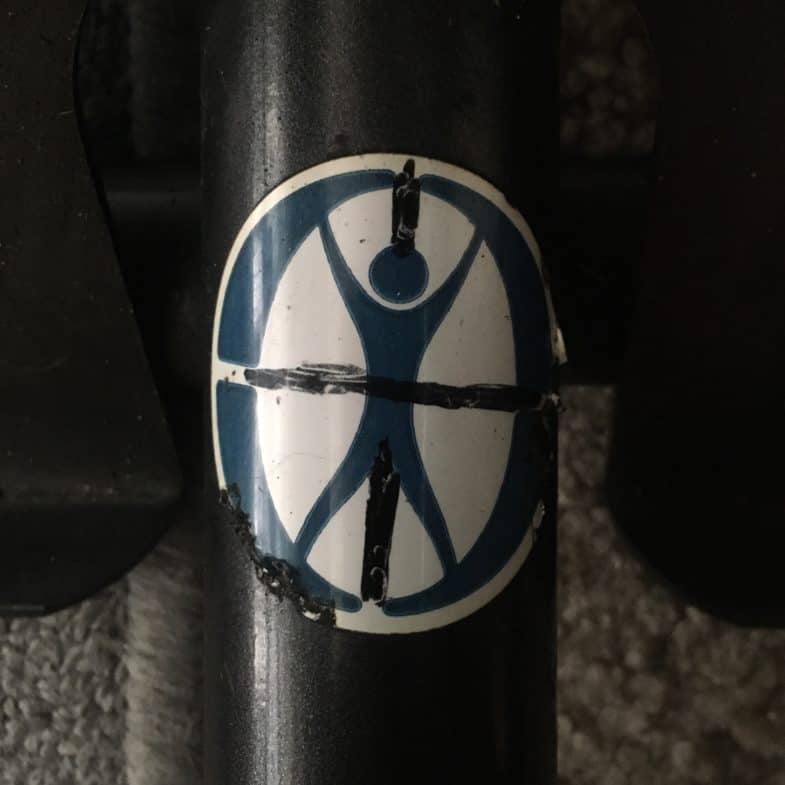 The rower came with the original stock arms attached and the broken prop arms on the side. The prop arms are made from aluminum – a much more malleable material than the original arms. Upon closer examination, a notch was cut into the left side of each prop arm. The cuts in the soft metal would've allowed them to bend more easily. Since the camera angle only shows one side, the audience would never know. The left arm is bent but remains mostly intact. This leads me to believe that David Lynch directed Wendy Robie to put more weight on the camera side, as a close-up shot shows the right arm collapse completely at the cut.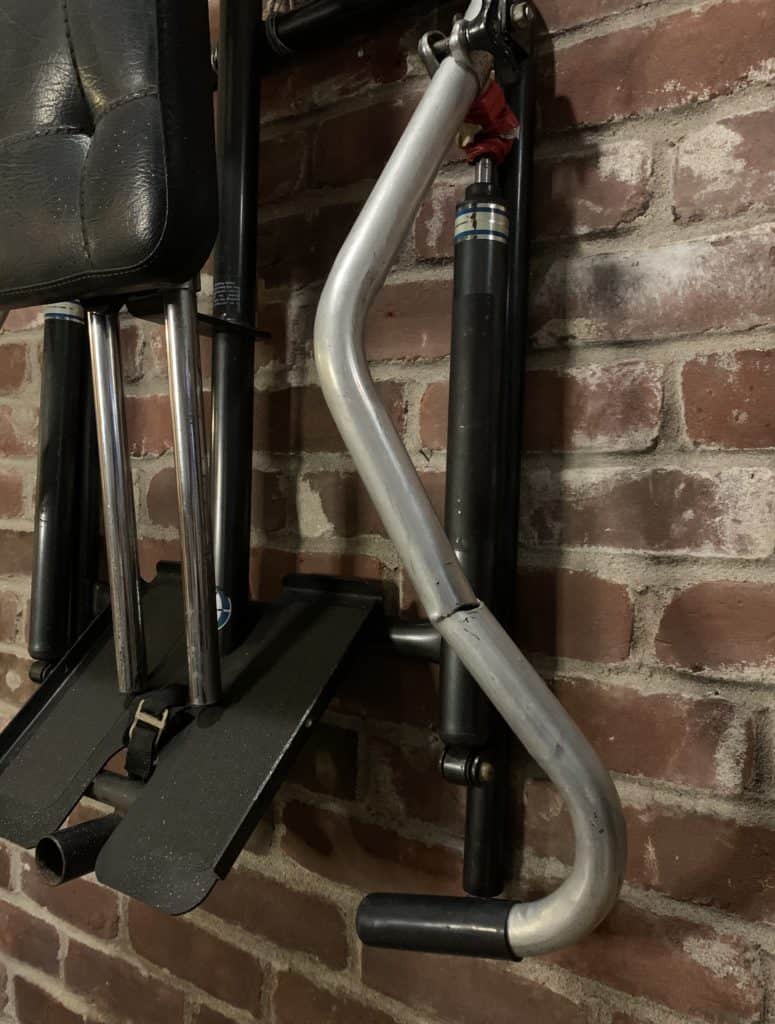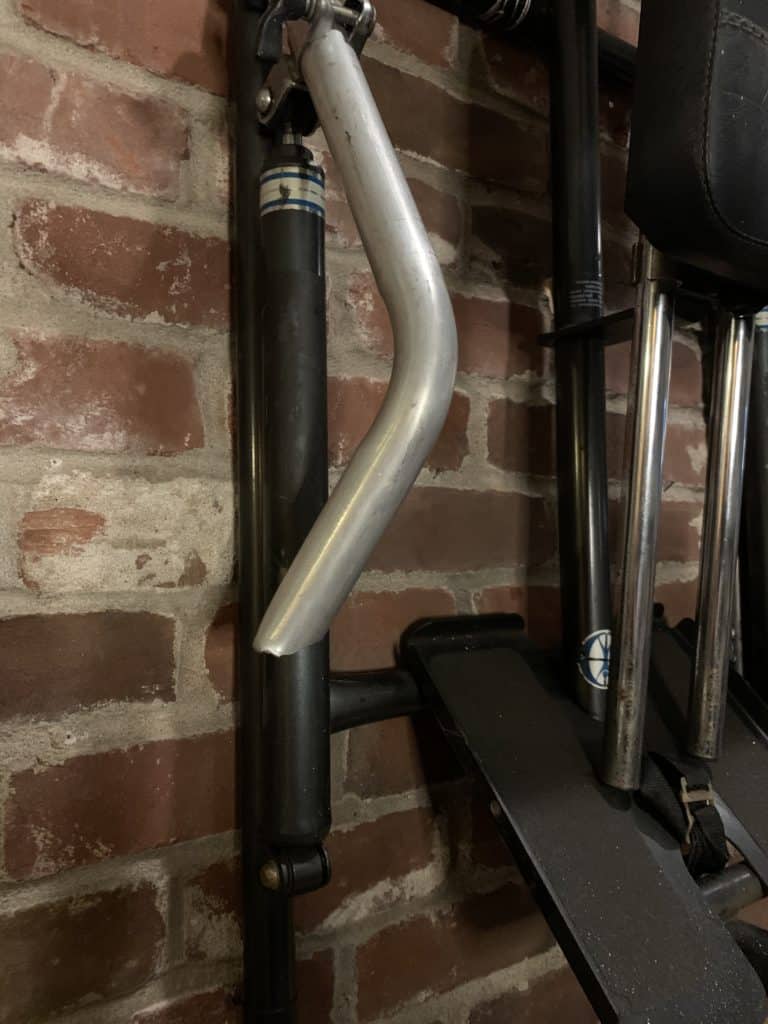 After brainstorming on the 400-mile trek home, I decided the best way to display this prop would be to reattach the aluminum arms that suffered Nadine's wrath and mount it. I added a simple plaque that reads "ED, YOU MAKE ME SICK" and hung the machine above my fireplace. Sure, it might look like an unremarkable piece of broken exercise equipment, but I'll always appreciate it in the same way Agent Cooper appreciates ducks on the lake.