Coop and Harry will be watching the Superbowl at the Twin Peaks Sheriff Department tonight with doughnuts and damn good coffee. And if you ask them…
Sheriff Harry S. Truman and Special Agent Dale Cooper take a break from finding out who killed Laura Palmer to watch some Seahawks football.
GO SEAHAWKS!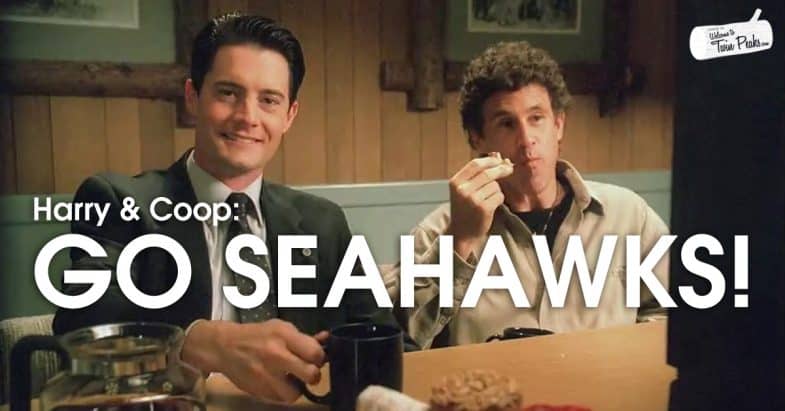 As seen on the Twin Peaks Blu-ray (Amazon).