It's that time of the year again when fans around the world celebrate the start of the Twin Peaks pilot's timeline as marked by Dale Cooper's official arrival in town on February 24th. At 11:30 AM Pacific Time to be precise.
Diane, 11:30 AM, February 24th. Entering the town of Twin Peaks.
Watch this post for updates throughout the day regarding celebrations taking place both online and offline. Also, make sure to follow Twin Peaks Day on Twitter and Instagram.
Official Twin Peaks Day proclamation at the Welcome to Twin Peaks sign spot
City of North Bend councilmember Mary Miller reads North Bend's proclamation.
Thanks to Mary Hütter & Karl Reinsch!
The City of Snoqualmie's Official Proclamation of Twin Peaks Day 2023 by Mayor Katherine Ross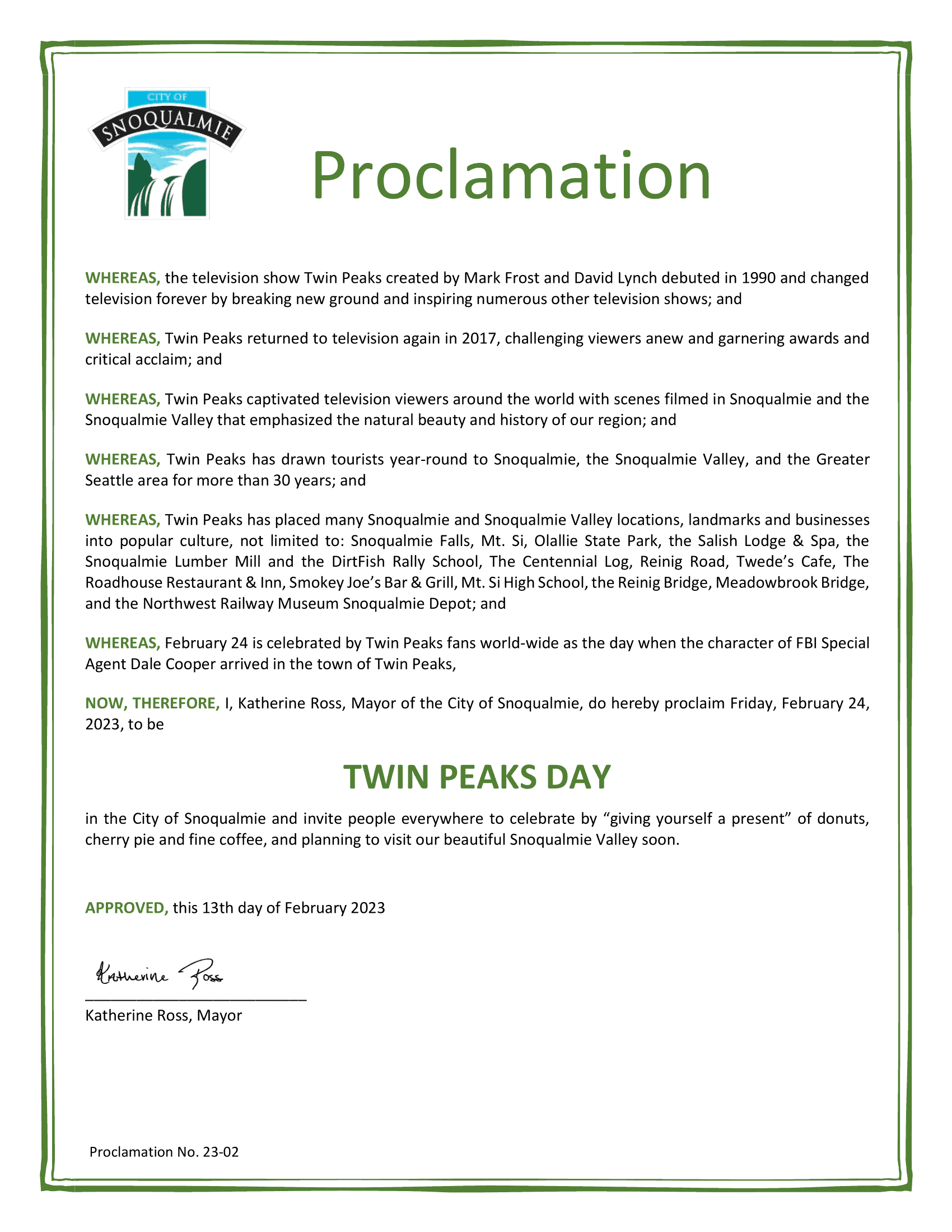 The City of Carnations's 1st Official Proclamation of Twin Peaks Day 2023 by Mayor Jim Ribail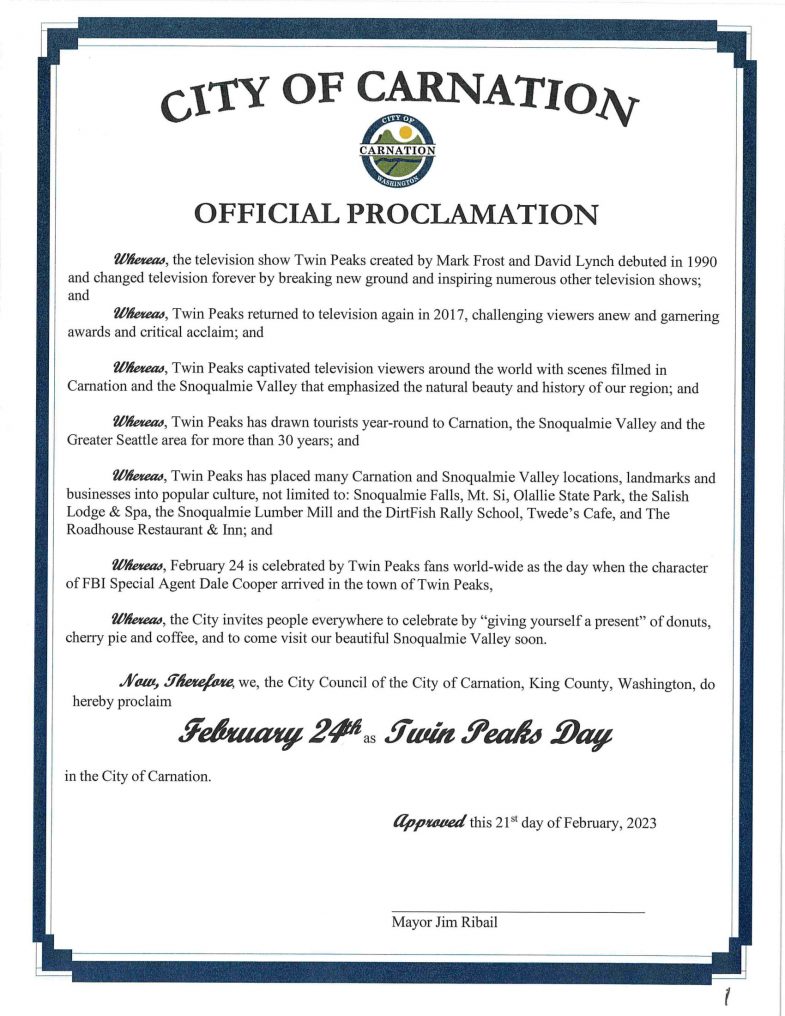 Kyle MacLachlan joins in (as usual!)
And so do fellow cast members…