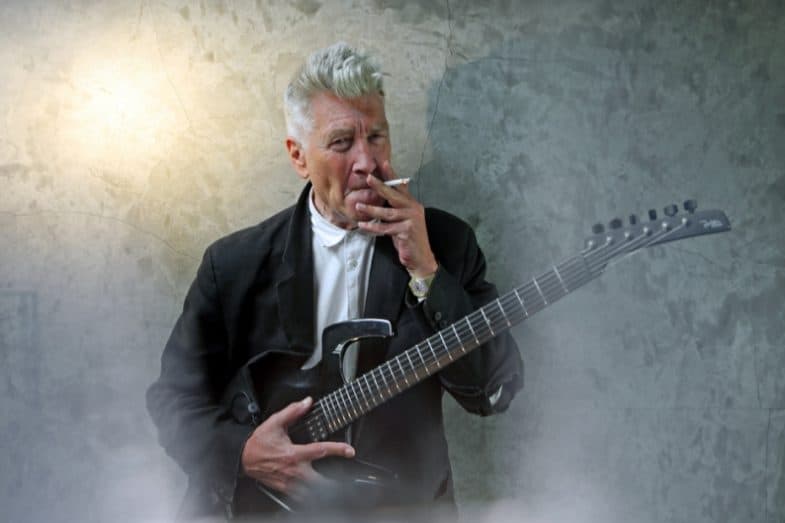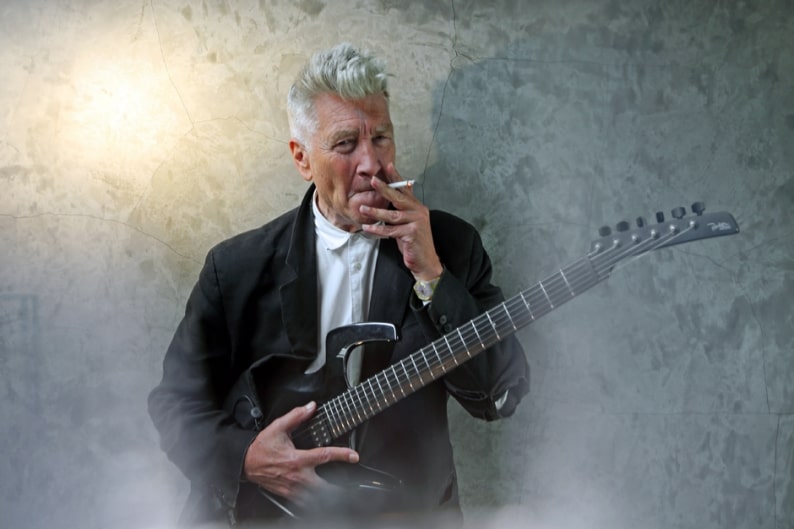 UPDATE (April 2016): "Dream Wave" is out now and you can stream it below.
The soundtrack of The Hunger Games: Mockingjay Part 1 was released just a few days ahead of the theatrical release of what will become 2014's biggest blockbuster. 18 year-old pop phenomenon Lorde was tasked to curate the soundtrack, so she went on to enlist the likes of Stromae, CHVRCHES, Charli XCX, Major Lazer, Bat for Lashes, The Chemical Brothers, and even Grace Jones.
I wouldn't be telling you this if her Twitter Q&A this morning didn't reveal the fact that Lorde also got David Lynch to contribute a song to the soundtrack.
According to her tweet she introduced Tiny Ruins to him and he collaborated on "a BEAUTIFUL song" with the New Zealand band. However, it turns out the song didn't make the final track list because Lorde felt "it didn't fit in tonally."
https://twitter.com/lordemusic/status/534352220435668993
UPDATE: The Fader was able to ask Lorde to clarify her decision and here's what she said:
He'd tweeted a long time ago that he was a big fan of a New Zealand artist called Tiny Ruins, who makes this beautiful, delicate, well-written music. I thought, "Wouldn't it be cool if I could get them together?" They headed off and they recorded a beautiful, beautiful song for the soundtrack, and it was one of the hardest decisions I had to make not including it. It was so dear to me, but it was an outlier in terms of tone and style, and I thought it would be better suited for one of their projects at some point. But there's nothing weirder than having a David Lynch song on your computer and not using it.
Hollie Fullbrook from Tiny Ruins herself commented:
It's pretty crazy. Hopefully you will hear it soon. I am investigating the legality of just releasing it […] I have talked to [Lorde] and David about it and I am confident people will get to hear it at some stage.

I myself am still amazed that happened. […] In his room! Well, a room – his cinema suite where he edits his films. Its a beautiful space with tonnes of amazing gear. Old amplifiers, beautiful guitars. […] He was wonderful. Everything you would want him to be, and more. He was interesting and a curious person. I could tell you more about it if you want to sit down for a couple of hours as it was quite an experience!
The takeaway here is that after being a fan of the musical ensemble since at least September 2013, David Lynch recorded a song with Tiny Ruins, which we'll hear eventually anyway. And we have Lorde to thank for it.
Dear Twitter Friends, I heard a group I really like called Tiny Ruins. You should check this out.

— David Lynch (@DAVID_LYNCH) September 4, 2013
Tiny Ruins – Dream Wave (recorded with David Lynch)
Here's their collaboration, via The Line of Best Fit!
Tiny Ruins – Carriages
Another Tiny Ruins recording you may like.