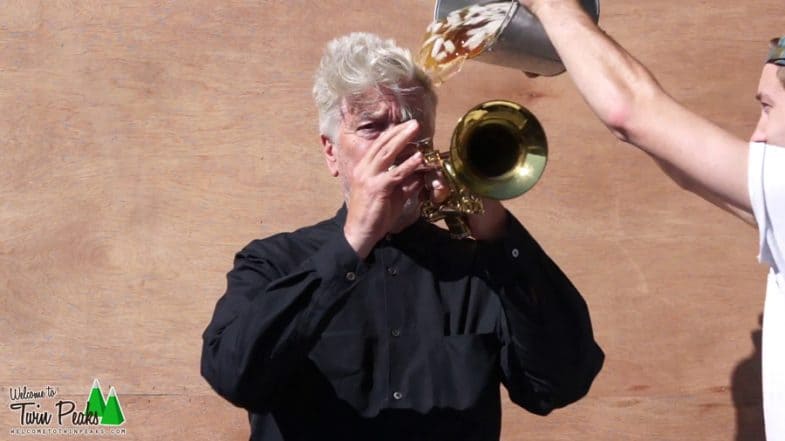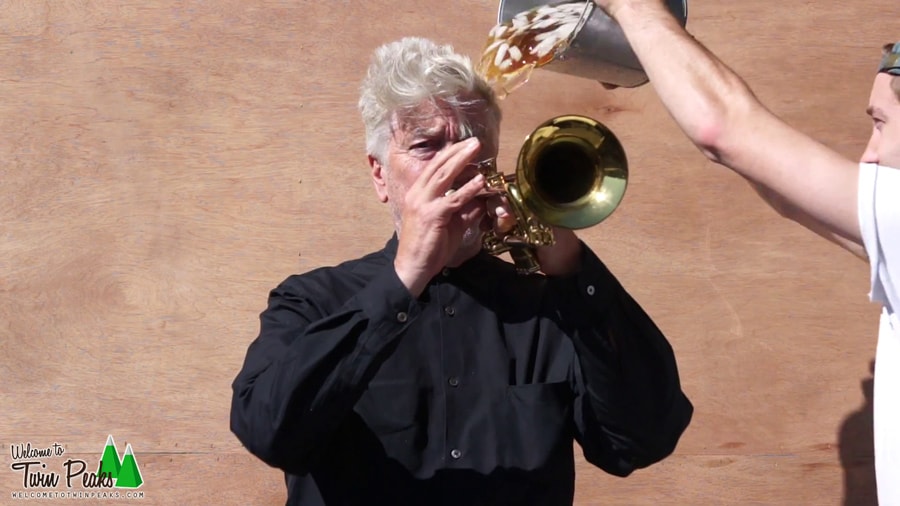 Both Laura Dern (Lula Fortune in Wild at Heart) and Justin Theroux (Adam Kesher in Mulholland Drive) nominated David Lynch for the ALS Ice Bucket Challenge, and so it happened… twice!
David Lynch – Ice Bucket Challenge for ALS
Behold David Lynch's latest film, in stunning High Definition…
Considering the many Wizard of Oz references in Wild at Heart, his rendition of "Over the Rainbow" on a trumpet isn't that surprising, nor is the addition of coffee (a double shot of espresso) to the bucket of ice. But being a master of surprise endings (three words: "How's Annie?"), the nomination of Vladimir Putin might be his best never resolved cliffhanger to date. Unless you disagree that this #IceBucketChallenge chain-reaction will stop right here?
UPDATE: Somebody had to do it. Here's David Lynch's Ice Bucket Challenge… backwards.
SLA rof egnellahC tekcuB ecI – hcnyL divaD
Laura Dern
Justin Theroux
https://www.youtube.com/watch?v=Iv8RWgiVtlM&feature=youtu.be
Hat tip to Thomas C.!
Twin Peaks Ice Bucket Challenge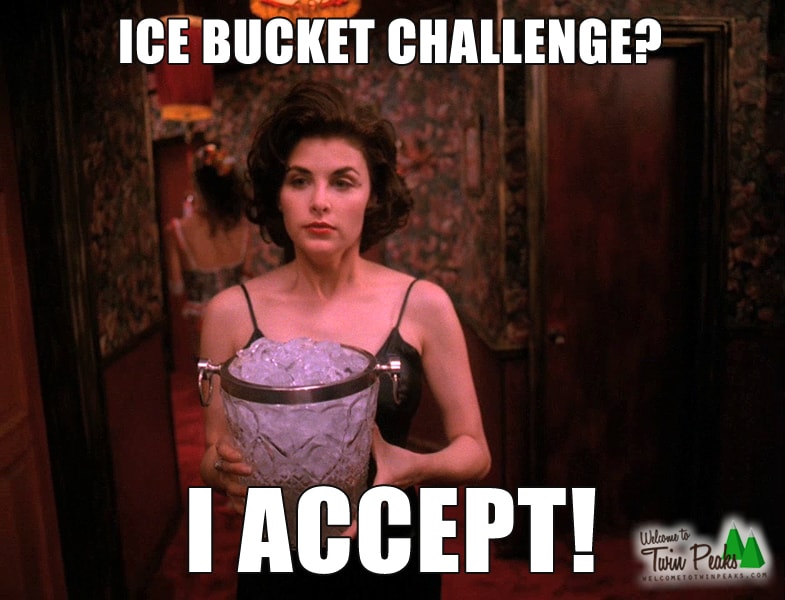 Mädchen Amick and daughter Mina
https://www.youtube.com/watch?v=koke19mdsqM
UPDATE: Added a few more David Lynch/Twin Peaks themed Ice Bucket Challenge videos
https://www.youtube.com/watch?v=ruUSvcbfjME