Name two iconic floor patterns… Chances are high you'll mention both the zig zag floor in the Black Lodge from Twin Peaks and the grid-based carpet as seen in Stanley Kubrick's The Shining.
Jared Lyon, former organizer of the Twin Peaks Fest, spent hours in Photoshop to create this perfect mashup called Purgatory, in which The Red Room and Room 237 meet.
One day I was struck by how the iconic floor patterns from Twin Peaks and The Shining could be matched up, and how they both can be viewed as representing a sort of purgatory. So, a bunch of hours in Photoshop, and voila! Originally, I made the graphic without the characters, but in the end, decided to add them in.
You can almost hear The Man From Another Place say: "REDRUM!"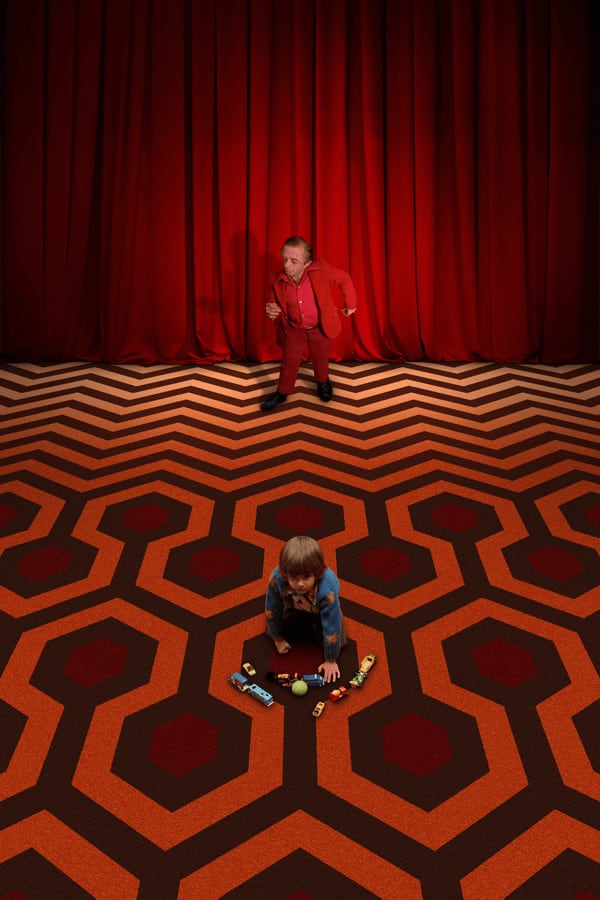 UPDATE: Poster prints are being considerend and may be available soon.
And is this line by Jerry Horne a reference to The Shining in Twin Peaks?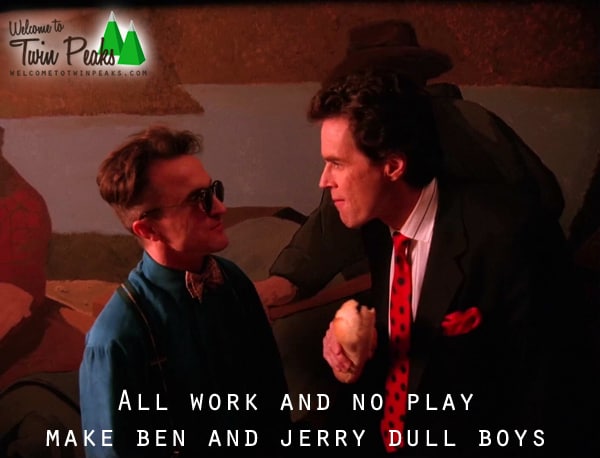 "All work and no play make Ben and Jerry dull boys."