What started in April as morning warm-up sketches became a way for illustrator Matt Smith to cope with the unclear fate of the Twin Peaks revival during the six-week period David Lynch had seemingly turned his back on the project. As we all know, the show is now back on, and Matt has since happily completed his sketch series.
By popular demand, he combined all 20 trios in an ensemble print featuring 60 Twin Peaks characters from both the series and the movie. The 12″ x 18″ print on heavy card stock is now available on Etsy.
Check out the artist's other work as well, like Matt's original graphic novel, Barbarian Lord, which has been reviewed as a Game of Thrones for younger readers.
25 Years In The Trees by Matt Smith
Prints available here ($12).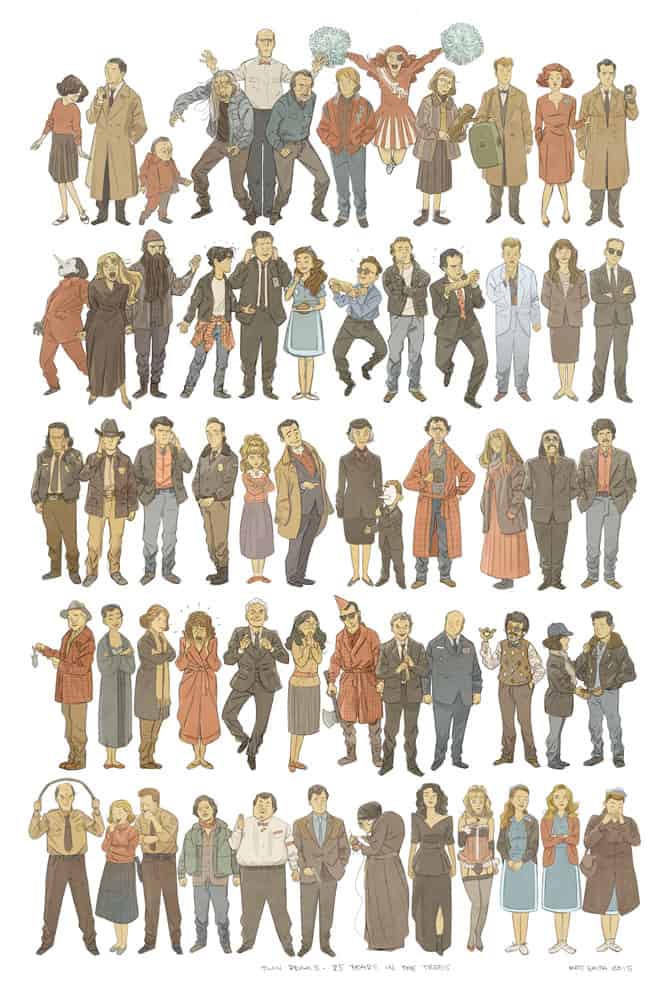 Individual Twin Peaks Trio Sketches