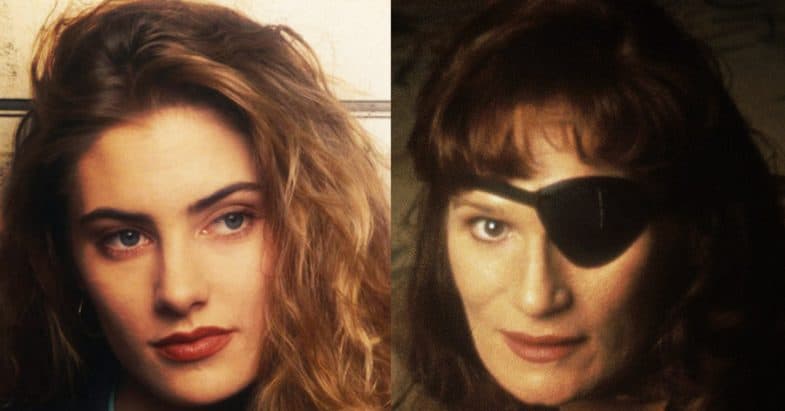 The Twin Peaks UK Festival crew has announced the first special guests for their 25th anniversary special in London!
Those in the vicinity of the United Kingdom's capital will be glad to hear Mädchen Amick, Wendy Robie, Al Strobel, Kimmy Robertson, Dana Ashbrook and Sheryl Lee are to attend the event at Genesis Cinema on October 3 ("Return to Twin Peaks") and 4 ("Twin Peaks & The Legend of Lynch"). Tickets will be available via twinpeaksukfestival.com starting March 14th and registration is required prior to purchase.
There are two ticket categories this year:
Cooper's V.I.P. Tickets
SOLD OUT
£250 V.I.P. tickets for the Twin Peaks UK Festival go on sale Saturday, March 14 2015 at 12.30 PM London time. Full weekend tickets include:
Private signing session with all guests
Special Edition Merchandise Pack
Exclusive entry to Cooper's Bar
Exclusive entry into the Tibetan Rock Throwing Contest
Priority entrance to the venue
Entry to the Twin Peaks UK Fest Wrap Party
Free David Lynch coffee all weekend
Cherry pie and donuts!
Truman's Deputies Tickets
Regular tickets for £100 per day (your choice of day will be asked once the full schedule is released) or £180 for a weekend ticket (recommended). They go on sale Sunday, March 15 2015 at 12:30 PM London time and include:
Signings (2 items per actor) with 3 actors of your choice.
Cherry pie and donuts
Entry to the Twin Peaks UK Fest Wrap Party
Previous editions of the festival have sold out, so don't wait too long to purchase your tickets if you're planning to attend.
Twin Peaks UK Festival 2014 Trailer
Watch a recap of last year's edition with Twin Peaks legends Sheryl Lee and Dana Ashbrook.