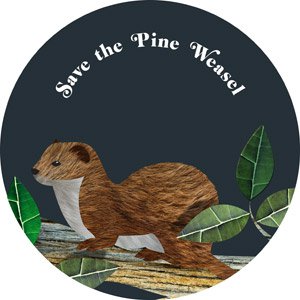 Near Turner Falls, Massachusetts tomorrow night? Then head to The Rendezvous (aka The Voo) for their The Owls Are Not What They Seem Twin Peaks party. Like every good Twin Peaks party, there will be a Miss Twin Peaks Contest so sport your Shelly-est apron, your Audrey-est skirt and Lucy-est hairdo. They'll also be selling modernized "Save the Pine Weasel" buttons as pictured to the right. Not sure what else they've planned, but I've heard something about yards and yards of red fabric…
Here's the event's fantastic poster: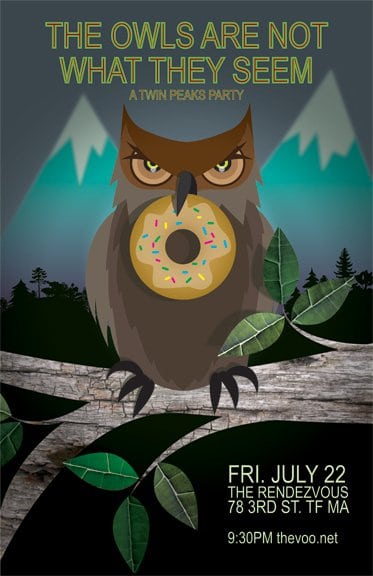 Date and time: Friday, July 22 at 9:30pm – Saturday at 12:30am
Address: The Rendezvous, 78 Third Street, TF MA 01376
» The Owls Are Not What They Seem party on Facebook.