Lindsey Bowden and her team have just announced the dates for the official Twin Peaks UK Festival 2019: October 5 and 6. Write it in your diary!
For its 10th birthday, the two-day festival is moving to the gorgeous Stoke Newington Town Hall in north-east London. The line-up is still a mystery but we should hear some more details around the time the tickets go on sale over at the festival's website on May 4, 2019, at 10 AM Greenwich Time.
UPDATE (May 4, 2019): Tickets are now on sale. Guests confirmed so far are George Griffith (Ray Monroe) and Kenneth Welsh (Windom Earle).
UPDATE (June 12, 2019): John Pirruccello aka Deputy Chad Broxford will be there in real life after Skyping in during last year's Q&A.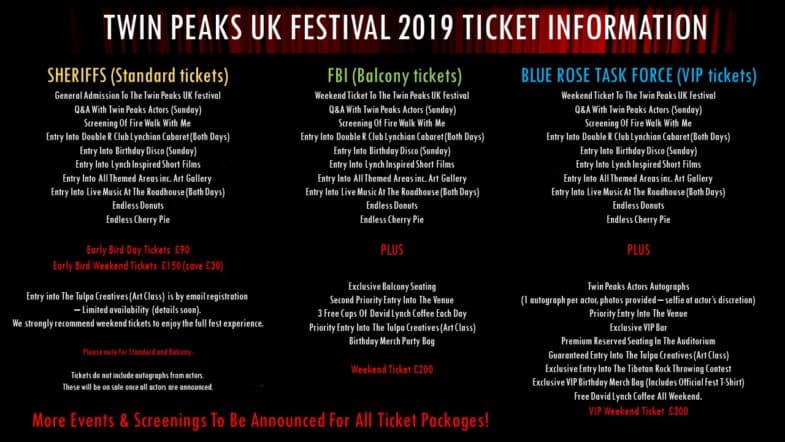 In the meantime, here's a look at the 9th Annual Twin Peaks UK Festival that took place on the 29th and 30th September in 2018 with special guests Dana Ashbrook, Chrysta Bell, Kimmy Robertson, Rebekah Del Rio, Jake Wardle and a virtual John Pirruccello.
Twin Peaks UK Festival 2018