Three weeks after the third season of Twin Peaks concluded in September 2017, a unique audiovisual tribute to its director was presented by the Russian underground label kultFRONT at the Angleterre Cinema Lounge in the very heart of St. Petersburg. The night's dark electronic music was distilled from kultFRONT's previously released David Lynch tribute compilations, The Owls Are Not What They Seem and Now It's Dark, while visuals sourced from Twin Peaks among other things were manipulated in real-time by VJ Yuri Elik and projected on a big screen.
Today, the label is sharing the recording of that performance with the world; ELECTRICITY: David Lynch Tribute Live is now available on a limited edition cassette and as a digital download. The edition is supplemented with a bonus remix by Svetlo111 of "Lynch" by DMT, which kicked off kultFRONT's David Lynch tribute 10 years ago.
It is impossible to guess exactly where the listener will encounter his own shadow in this sonic journey. Not everything depends on the direction in which the film will slide along the magnetic head of each new cassette deck. One can get stuck in a ring of 12 sycamores at any second of these 88 minutes of mystery.
Additionally, the show's visuals can be revisited in two parts below.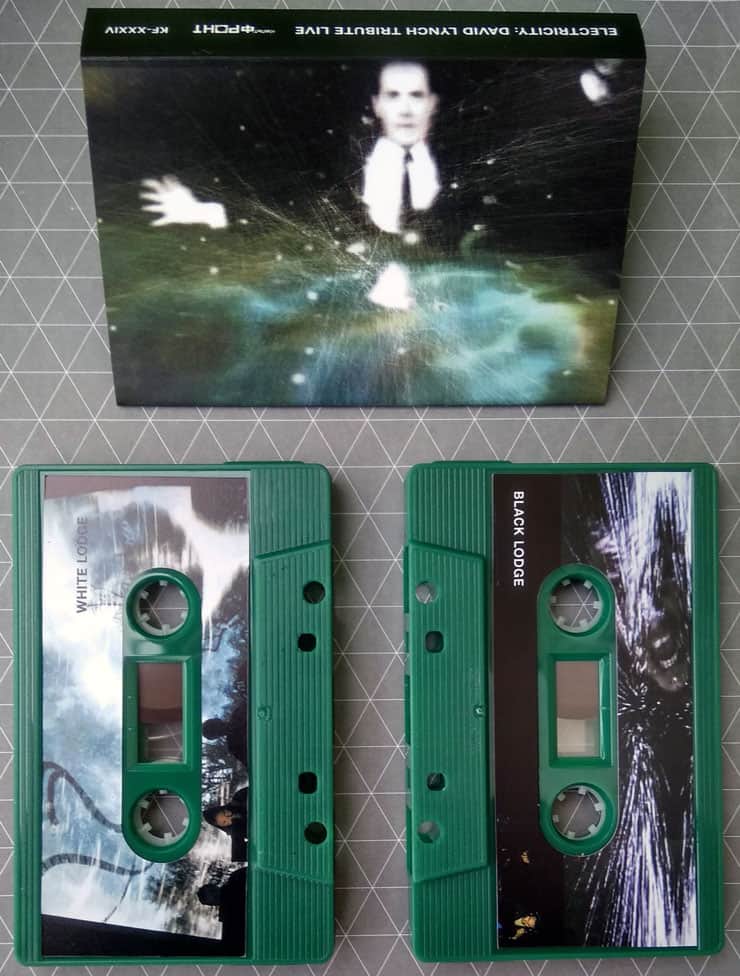 Part I "Black Lodge"
Part II "White Lodge"
Stream ELECTRICITY: David Lynch Tribute Live
ELECTRICITY: DAVID LYNCH TRIBUTE LIVE
A: RELIC RADIATION IVAN NAPREENKO – Black Lodge
B1: LUNAR ABYSS SVETLO111 UHUSHUHU – White Lodge
B2: DMT – LYNCH (SVETLO111 REMIX)