After adding Rebekah Del Rio, Bill Hader and himself to the line-up of his second annual Festival of Disruption, David Lynch teamed up with online fundraising platform Omaze to raffle off a VIP treatment, which includes the following privileges:
VIP tickets to the Festival of Disruption on October 14-15, 2017, for you and a friend
Exclusive access to an intimate cocktail party reception hosted by David the night before the festival
Meet David Lynch and join Sheryl Lee for cherry pie and donuts
Get flown out to L.A.* and put up in a 4-star hotel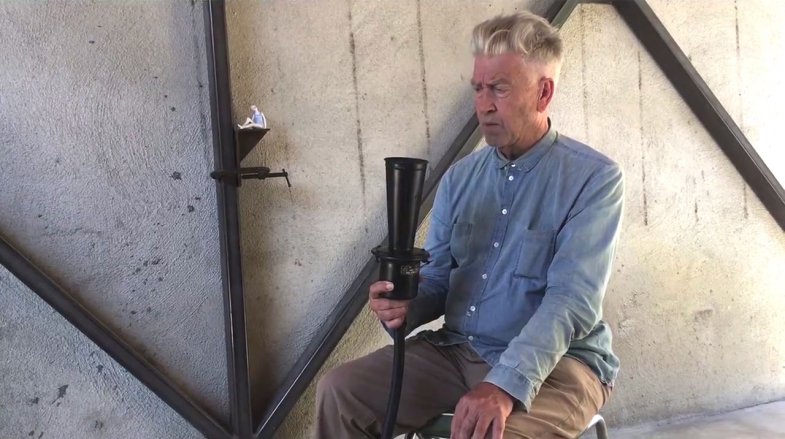 For a chance to win the VIP tickets, you have to donate to the David Lynch Foundation via Omaze. Depending on the value of your donation, you'll receive bonus rewards like a digital 'Thank You' from Sheryl Lee, a limited edition Laura Palmer t-shirt, autographed copies of Catching the Big Fish (Amazon), signed records and posters of The Music of David Lynch.
Welcome to Twin Peaks readers will get 50 bonus entries when adding promo code WELCOME while submitting their donation. The deadline to enter is October 2, 2017 at 11:59pm PST and the winner will be announced on or around October 10, 2017.
*From anywhere in the world except for Belgium, Cuba, Iran, Iraq, Italy, Malta, North Korea, Singapore, Sudan, Syria, or Thailand.
Dear Twitter Friends, YOU could join Sheryl Lee for cherry pie & join me as my @FestDisruption VIP! https://t.co/4con8i0e20 pic.twitter.com/1q27EEzHnv

— David Lynch (@DAVID_LYNCH) September 12, 2017
Do you have a Lynchian itch that you just can't scratch? Here's your cure. You and a friend are headed to LA for David Lynch's Festival of Disruption. David's curated a series of performances, talks, screenings and more, so everything your eyes and ears and mouths consume is Lynch-approved. Yes… mouths. As David's VIP guests, you'll attend the exclusive and intimate cocktail party reception the night before the festival, which also happens to be Friday the 13th—that just adds to the awesomeness, don't you think? But wait. You're also meeting Sheryl Lee to talk Twin Peaks (and anything else) over cherry pie and donuts! Did we Twin Peak your interest? Great. Enjoy. Flights and hotel included.