If the title of this article sounds familiar to you, that's probably because more than 7 years ago, I published Behind The Scenes Polaroids And Stories From Twin Peaks: Fire Walk With Me's "First Prostitute". It was upon discovering my 2015 post that Twin Peaks: Fire Walk with Me's "Second Prostitute" reached out to me:
Just for fun, I looked up Twin Peaks: Fire Walk with Me and found Yvonne's recollections. I was prostitute #2. I took Yvonne's pic with David Lynch and she took mine with him and Chris Isaak. What a fun day. How nostalgic. Glad I found it!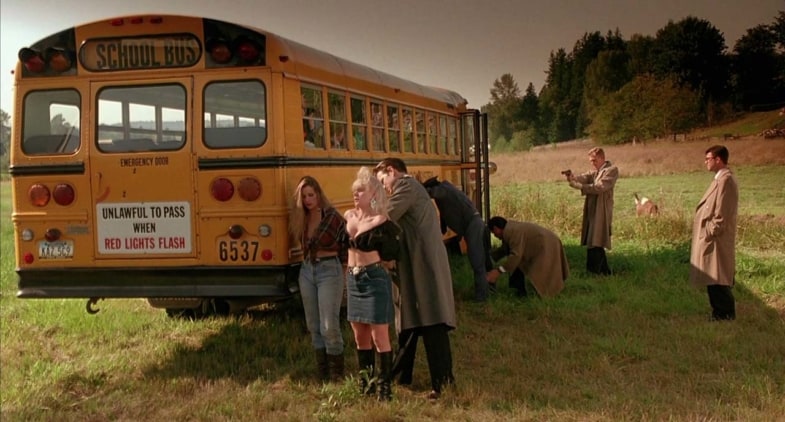 In my back-and-forth e-mail conversation with Audra Cooper —believe me, I read that as Audrey Cooper every time— I learned how she got cast by David Lynch, shared an elevator ride with David Bowie, and signed autographs for the school kids in that opening scene.
WELCOME TO TWIN PEAKS (WTTP): What was your TV or film experience before Twin Peaks: Fire Walk with Me and how did you end up getting cast for this role, Audra?
AUDRA COOPER (AC): I did not have any TV or film experience. I worked for a dancing singing telegram company, but in the office booking appointments and keeping track of our schedule. Much better suited to my introverted personality! The call came in late in the day and my quite unpleasant boss teased me saying, "Maybe you should go!?" knowing it was totally outside my comfort level. Sometimes we have moments when we rise to the occasion and I said, "Maybe I will!" and then I had to. So glad I did!
I went to the casting call at St. Cabrini hospital [in Seattle, WA] where Yvonne and I were chosen for the roles by David Lynch. There were about a dozen of us young women there. When I was leaving, I rode down in the elevator with David Bowie and his bodyguard. I was a bit starstruck, and I think I told him I thought his wife was beautiful…. We were all invited to stay and enjoy some dinner being catered.
WTTP: Whoa. My mind would've gone foggy and I wouldn't have been able to utter a single word to David Bowie. Be proud! What can you tell me about your shooting day with Chris Isaak and David Lynch?
AC: On the day of filming [September 10, 1991, the 6th day of shooting FWWM], we met at a church just outside of Fall City and then were taken to the airport hangar. There was a lot of waiting, but periodically Chris Isaak would come over and talk to us. I loved his song Wicked Game and was so happy to meet him. He was so funny and easy to be around. He sat with Yvonne and me to eat lunch from the catering. Yvonne showed him how to use the handcuffs properly in anticipation of our scene. He also sang a couple of little ditties which I was thrilled about. He did not sing Wicked Game but improvised a few lines about how the day and filming were going. His improvised lyrics included a line about "Oh no, let my Audra go!" in reference to our handcuff lesson with Yvonne. He's really quite funny and I felt out of my wit league. I think I could hold my own now!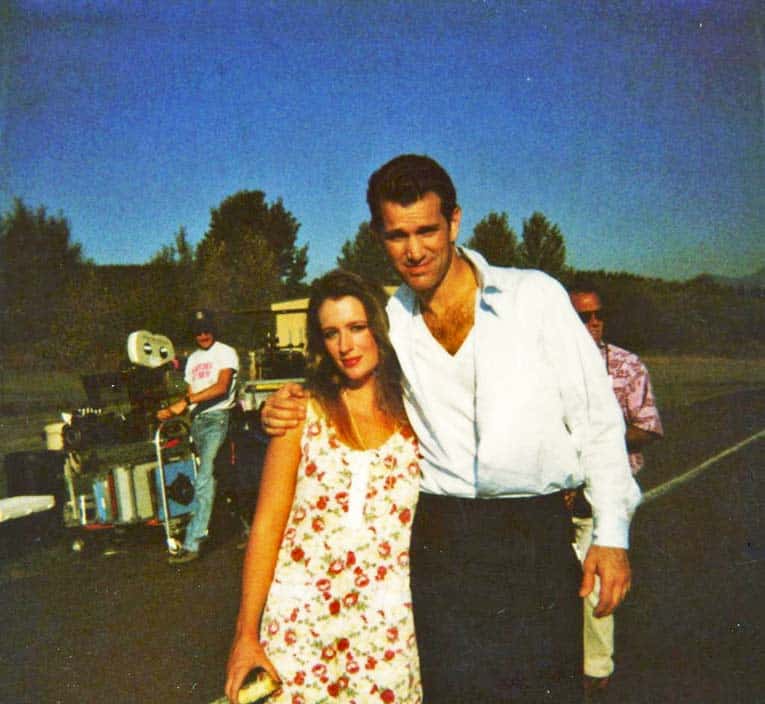 You are enjoying an interview with Twin Peaks: Fire Walk with Me cast member Audra Cooper. Do you have stories about working on a David Lynch project? Were you on set? Do you own a special prop? Did you have a special encounter with a cast member? Do you live inside a dream? Share your experience with tens of thousands of fans here at Welcome to Twin Peaks and shoot me a message.
---
I had a chance to talk to Chris Isaak at the 2000 Last Call Millennial Ball in Seattle, and he remembered me and Yvonne. That was an interesting event. The tickets were very expensive, but I had won mine on the local radio station. The event was considered a loss because people stayed home, afraid of Y2K and what might happen. It was great for those of us that showed up. I've never been to a more intimate music performance and many of the musicians seemed to feel comfortable mingling.
WTTP: Sounds like spent some memorable moments with Chris. What can you remember seeing David Lynch at work?
AC: During filming, David Lynch had a line for Yvonne and his assistant stopped him and said, "Are you sure?" David insisted. I had no idea it was a big deal until someone explained about her being SAG eligible. I'm unsure what context her line was meant to be used in, but she did great and was so intense! Unfortunately, they didn't use it in the movie.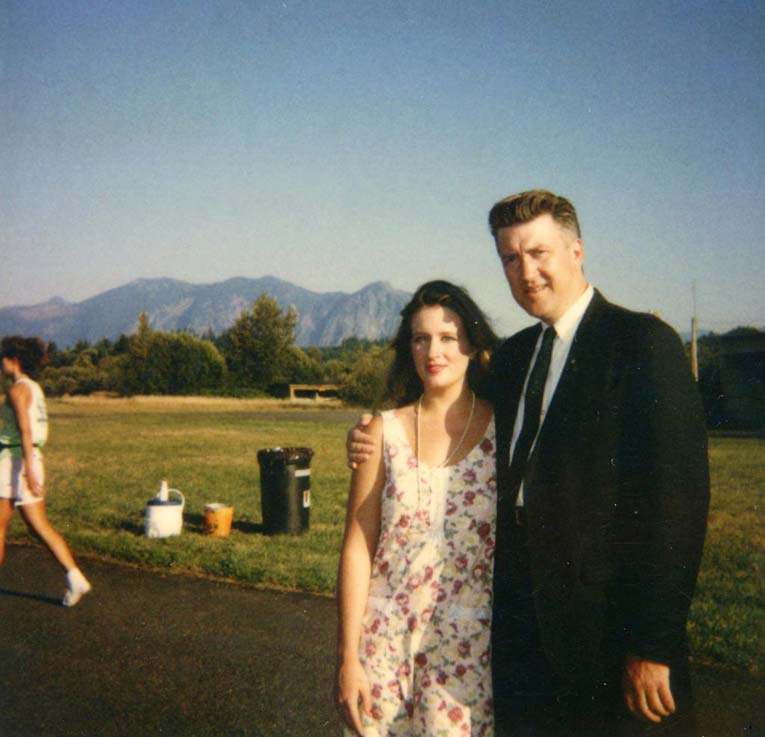 WTTP: According to Yvonne, her line was, "Because I said so!" How did you two interact on the set?
AC: I was so grateful to Yvonne for bringing and sharing her Polaroid camera. This was in a time long before cell phones and digital cameras. We took pictures of each other and I think she may have also taken some for the kids who were there.
There was a whole busload of kids (with their moms) that were in the same scene as us. A couple of the kids actually came up to me and asked for my autograph, and I gave up explaining that I was no one important and just signed.
WTTP: What did you think about the Twin Peaks at the time and were you aware of the buzz surrounding it?
AC: I have to admit that I had never watched the Twin Peaks series and was unfamiliar with the storyline. Over the years, I have gotten caught up and feel grateful to have had this experience and met the really amazing people that I did over those couple of days.
WTTP: Thanks for sharing your incredible experience and polaroids with us, Audra!